Bentley Residences Unveils New Renderings and More
September 14, 2021
by Jacki Taylor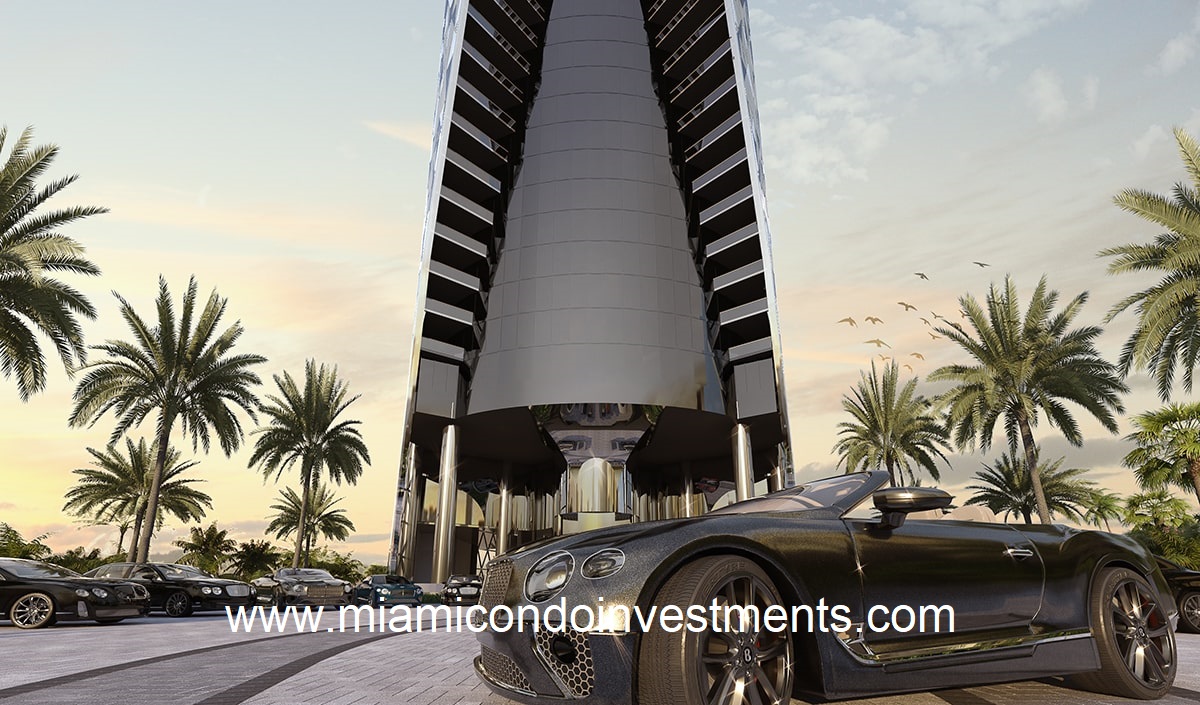 Bentley...the name alone is enough to make you think of exclusivity, luxury, and performance. Mix that in with high-end luxury development and you have a world-class residential tower that offers more than a living space, but an experience.
Bentley Motors has partnered with Dezer Development to bring residents the very best of the iconic brand by incorporating everything that a 5-star hotel has to offer without the continuing cycle of guests.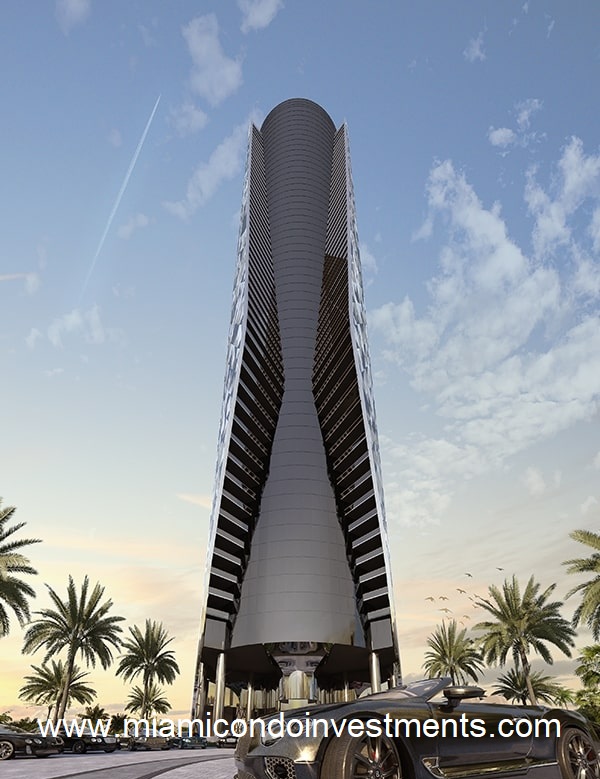 Dezer and architect Sieger Saurez spent several months perfecting the exterior diamond-shaped design. Dezer adds, "When we developed plans for the Bentley, we immediately thought of the triangular windows... It's going to be a diamond that they can see all the way from Cuba when the sun hits on it. It's going to be amazing. " He adds, "we're going to have a hard time outdoing ourselves." Just from the renderings, we couldn't agree more!
On September 14th, Dezer met with the City Commission to consider expanding the original site plan as well as reviewing additional transfer of development requests. The expansion would increase the square footage of the building to 616,185 square feet rising 62 stories (instead of the original 60). Two hundred and sixteen condos would along with 821 parking spaces are anticipated.
The most unique concept of Bentley Residences will be the car elevators that lift your car to your condo (very similar to the Porsche Design Tower) or as Dezer refers to it "Dezervator."
Bentley Development Information
Location: 18401 Collins Avenue
Developer: Dezer Development (Gil Dezer
Architect: Sieger Suarez Architects
Building Amenities:
State-of-the-art fitness center
2 pools with cabanas
Spa
2 Restaurants
Whiskey bar
Cigar lounge
Cinema
Landscaped gardens
Dezervator car elevator
Kid's lounge
Residence Features:
Seamless indoor-outdoor living floorplans
In-unit multi-car garage with a car elevator directly to each residence
Private balcony, pool, sauna, and outdoor shower
Floor-to-ceiling windows with ocean and bay views
Florida Green Building Council (FLGC) certification
Construction on Bentley Residences will begin in 2023 with an unveiling in 2026. "These buildings are complicated; they take time," says Charles M. Sieger, President of Sieger Suarez Architects. "It's not like working on a single-unit family house. They're very technical and, at the same time, very artistic. You need some experience doing these things. We worked with Bentley to pick up their esthetic, the way they do their stitching, and diamond-shaped signature visual items," Sieger adds. With more photos and information being released, we can't wait to see what else Bentley has in store!