49-Story Tower- Society Biscayne Tops off Construction in Downtown Miami
July 13, 2021
by Jacki Taylor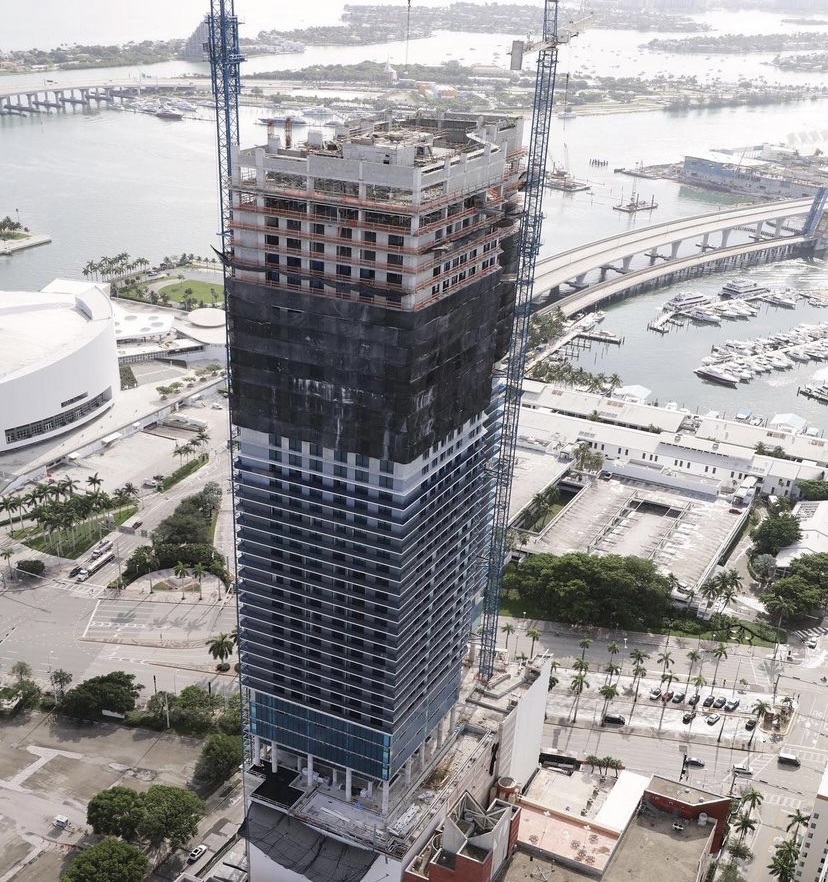 As of yesterday, PMG announced on their Instagram page that Society Biscayne has officially topped off construction. Located at 400 Biscayne Blvd, the 49-story multi-use tower started construction earlier this year with a construction loan of $162 million taken out in September 2020.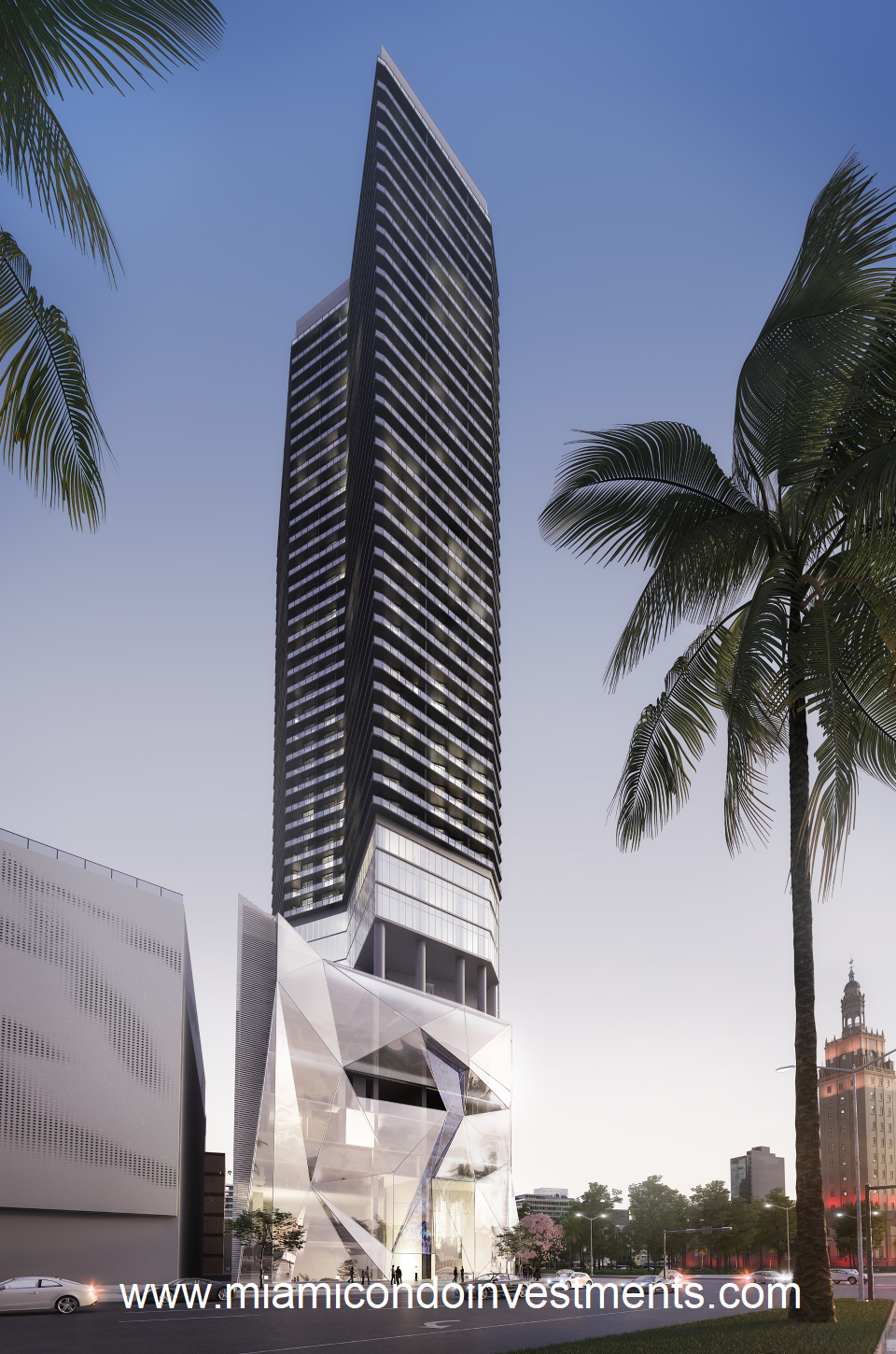 Developed by PMG and Greybrook Realty Partners, this project will feature 51,000 square feet of commercial offices, 704 rental apartments, and 17,801 square feet for a church. The First United Methodist Church originally sold the property to PMG in a deal to have a new facility built out for them upon completion of current construction. There will also be an additional 1,000+ square feet of retail space on the ground floor.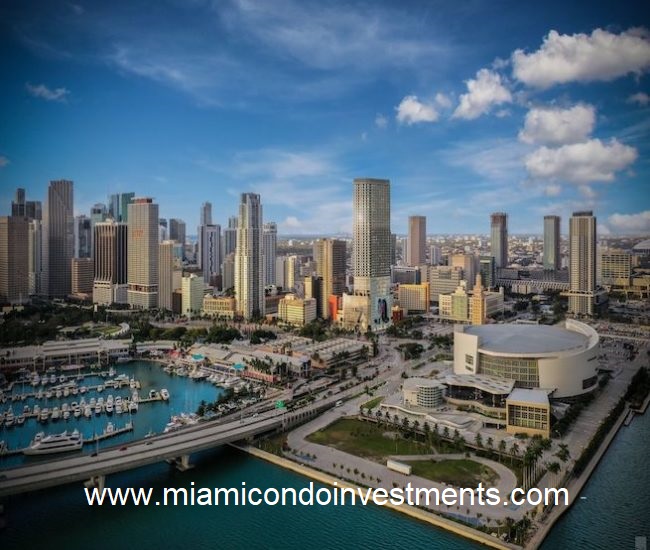 Sieger Suarez Architects is responsible for the design of Society Biscayne. The renderings for the 571-foot tower show the classic PMG style with floor-to-ceiling glass windows on every floor. The design for the first 10 floors appears to be dedicated to amenities, with a massive piece of art intricately positioned on the exterior walls facing Biscayne Bay, with a diamond-like design on the opposite side.
The units will feature studio to 3 bedroom floor plans with 534 to 1,382 square feet of living space. Each unit will feature an expansive balcony with views of the Miami skyline, downtown Miami, and/or Biscayne Bay.
Development Amenities:
Modern gym and fitness studio
Expansive pool deck
Coworking lab
Lobby restaurant and bar
Daily community events
This project is expected to be completed by the end of 2021 with an opening date of January 2022.