$1 Billion Highland Park Miami Project Unveiled
September 26, 2023
by Jacki Taylor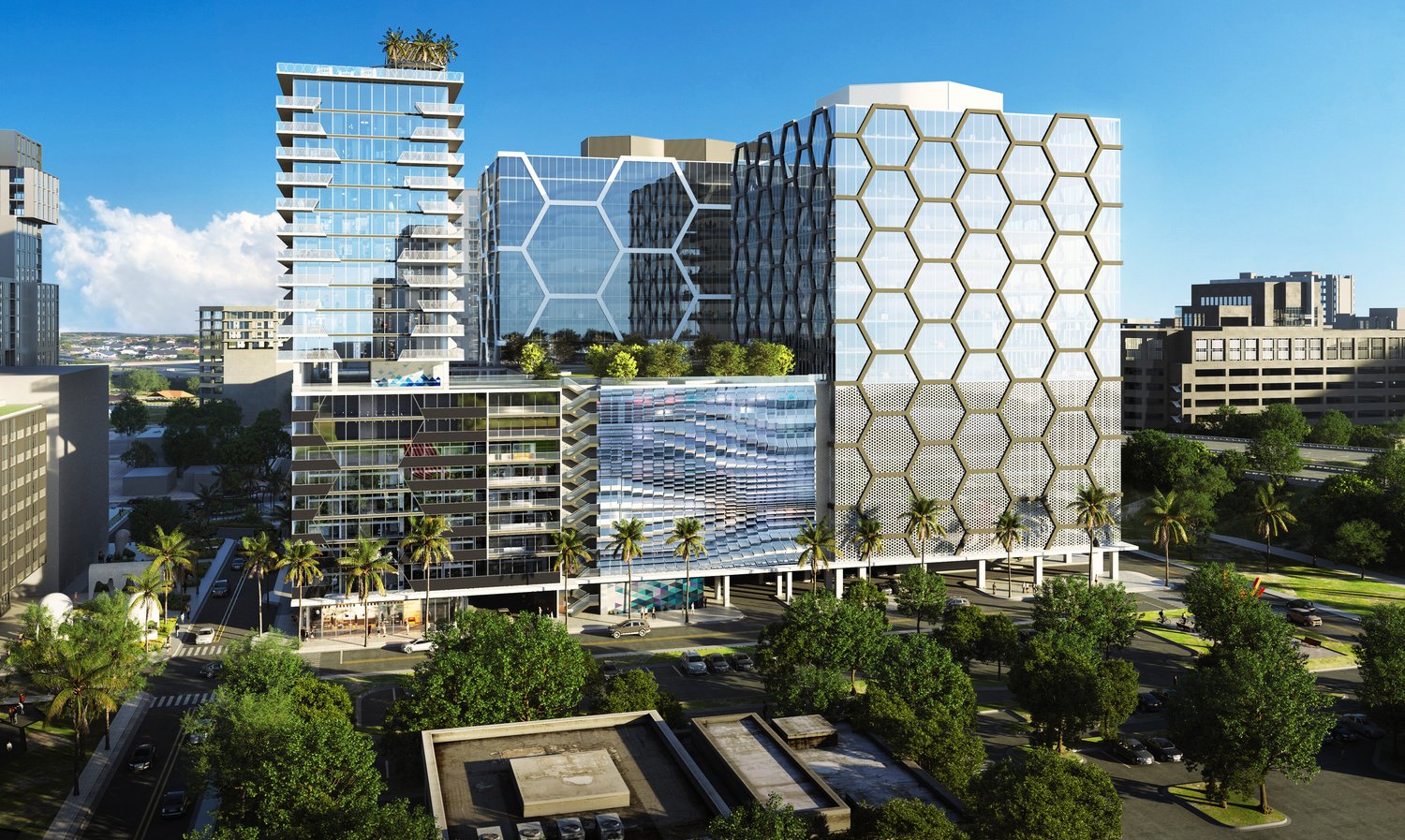 Due to Miami's exceptional growth, which has surpassed that of other major international cities, there is now a greater need and demand for economic drivers, such as healthcare, in order to support the city's expanding infrastructure.
The Allen Morris Company, one of the largest diversified real estate firms in the southeast, and Black Salmon, a national commercial real estate investment firm based in Miami, have teamed up to develop Highland Park Miami, further solidifying the metropolitan area's position as the second largest health district in the United States. The 7-acre, $1 billion mixed-use development will add around 10% to the Miami Medical District's footprint.
Preliminary site clearing for the eagerly awaited Highland Park Miami project will start later this year. The creative team behind the multi-phased development has spent the last ten years conceptualizing and planning Highland Park Miami. They have traveled to important medical centers in the US, such as Houston and Rochester's renowned Mayo Clinic Health District, to gain a deeper understanding of the needs for such a significant and vast project.
The development of Highland Park Miami will be at the nexus of business and health. The multi-block, mixed-use complex will comprise hotels, residential buildings, supporting retail, food and beverage uses, and green space, and will house medical and related office uses in an urban setting. The internationally acclaimed architecture firm Arquitectonica is responsible for the project's master planning and design.
Naturalficial, a Miami-based landscape architecture and design firm, has transformed Highland Park Miami, from an unused area into a walkable, gorgeously planted lifestyle community that promotes health and wellness. In order to stress connectedness as a crucial component of the design, it will have 1,000 residential units created by Oppenheim Architecture, a 150-room hotel, and 500,000 square feet of medical office space weaving through open pathways and vegetation.
At 800 NW 14th Street, Highland Park Miami will be situated between the bustling Miami River and Florida State Road 836, a significant east-west transit route that connects to the airport and practically all of the city's top attractions. Being a transit-oriented development (TOD) and being only 400 feet from a Metrorail station, it will also draw a significant amount of density.