Construction Update for Namdar Towers
January 18, 2023
by Jacki Taylor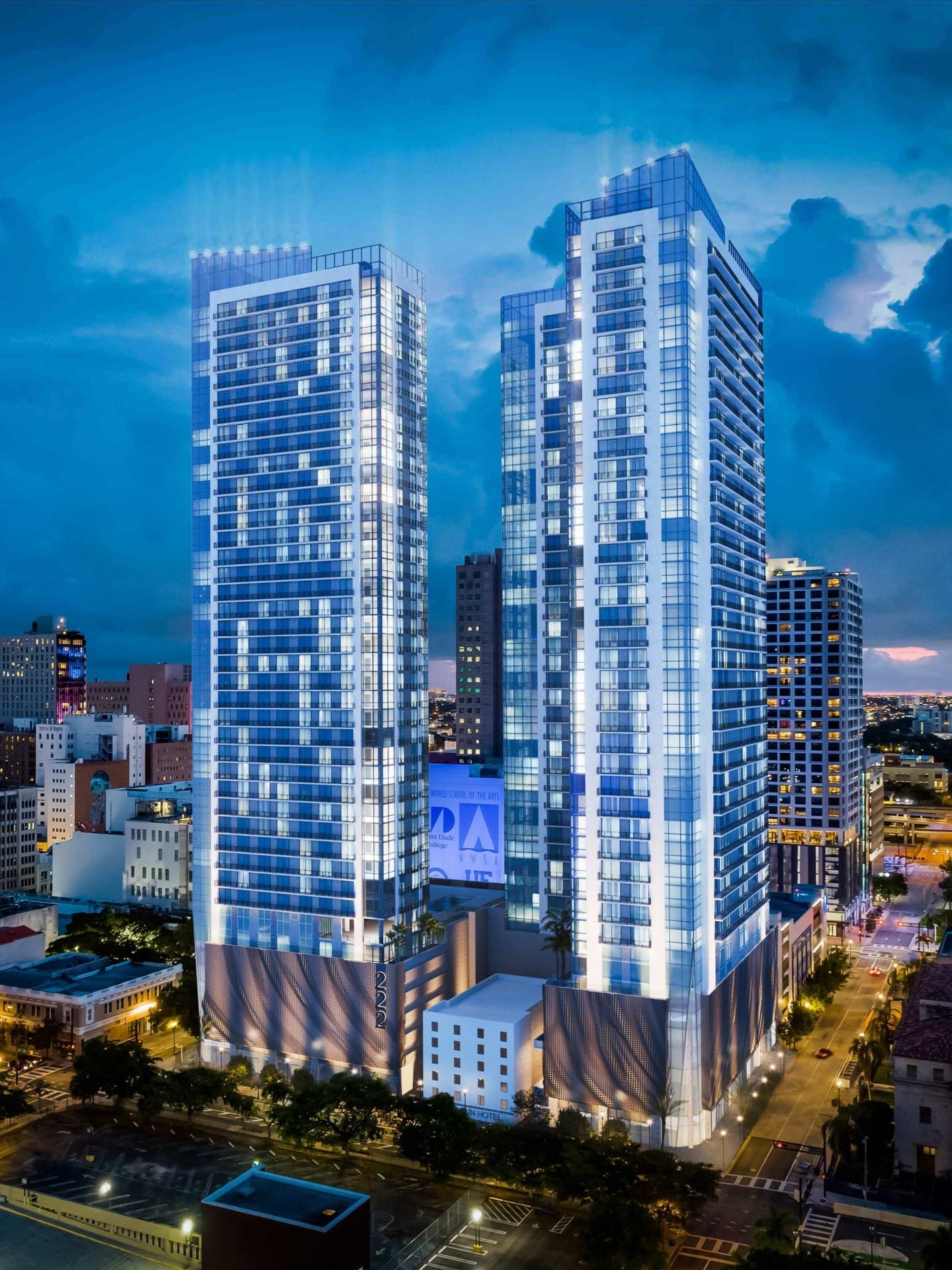 There has just been a huge new utility agreement recorded that will add roughly 1,400 new apartments to downtown Miami. The agreement will enable Namdar Towers to start construction. The Building Department of Miami is already processing permits for the project.
The contract was signed by Ephraim Namdar on behalf of the development companies 50 North Miami LLC and 222 North Miami LLC, both of which have addresses in North Great Neck, New York. A $1,301,083.65 connection cost is anticipated.
According to a press statement from August, the project has secured a $195 million acquisition and construction loan.
In October, the Namdar Towers project was submitted to the UDRB. Miami's Building Department is currently reviewing permits for development and demolition.
A 41-story structure with 680 units and a 43-story building with 714 units would make up the proposed Namdar Towers, which would have combined square footage of more than 1.2 million.
This project is planned in 2 phases, the 41-story tower will be part of phase 1 while the 43-story tower will be part of phase 2.
Development Information:
1,394 units
Pools
Fitness center
Bowling rooms
Golf simulators
Co-working space
7,984 sq. ft. of commercial space
336 parking spaces in a five-level garage
1,395 bicycle racks
The architect is identified as Behar Font. Permitting for construction and demolition is already in progress.
According to its website, Namdar is a family-owned development company that was established in 1979. Ephraim Namdar, who has previously been named in media sources as the company's founder and CEO, is in charge of running the LLC that bought the Miami property.