The Behemoth 371ft "Le Grand Bleu" Docks in Museum Park
October 4, 2017
by Sarah Elles Boggs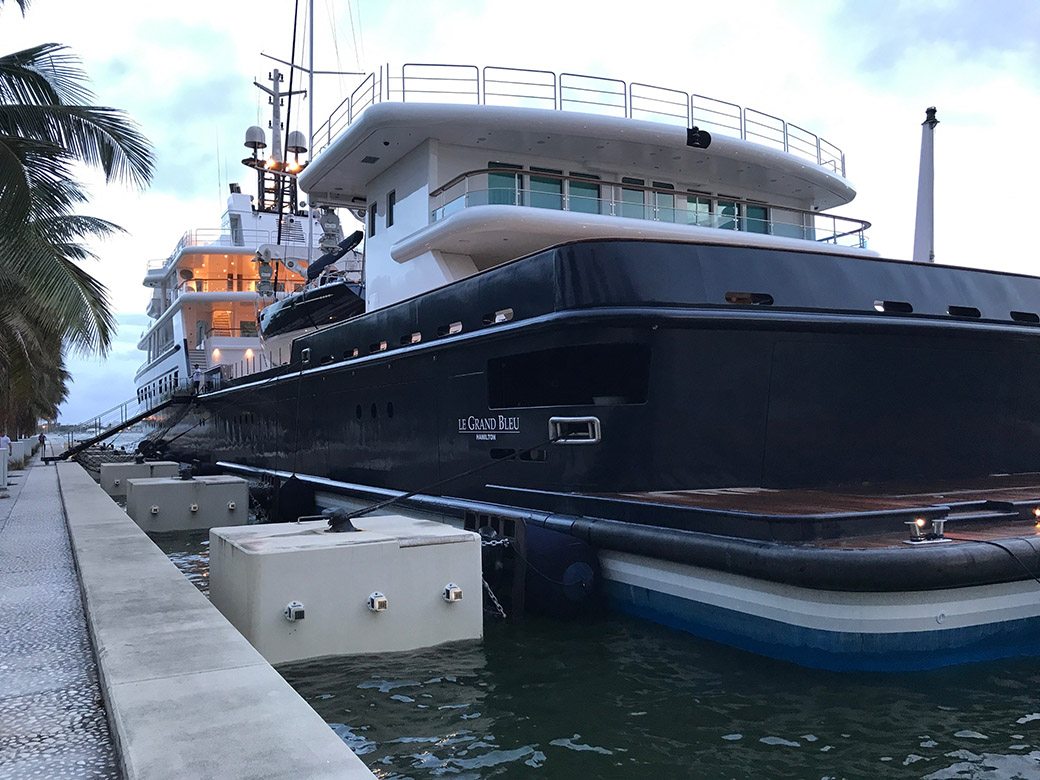 One of the largest private yachts in the world has made a stop in Miami, docking at Museum Park. Originally built in 2000, she was once owned by Russian businessman Roman Abramovich.
The details of the interior are scarce because the owners are fiercely private, but we do know that the opulent floating palace is loaded with toys. Two cranes atop the vessel hold two additional yachts near the helipad. On the port side, there is a 73ft sailboat and a 68ft powerboat is stored on the starboard side. On the stern is a 16ft swimming deck and there is even a beach club on the port side. Below deck, visitors will find an extensive garage carrying two 36ft Buzzi sport boats and a landing craft to carry a 4×4 Land Rover for excursions offshore.
Le Grand Bleu is also environmentally conscious. She is equipped with sewage and wastewater treatment plants, a water purification system and nitrogen and sulfur exhaust emission controls.
Despite being unavailable for charter, the vessel has the capacity for up to 20 guests and a crew of 35.
Earlier this year, she caused a stir in New York City for anchoring in the New York Harbor, blocking views of the Statue of Liberty.