Midtown 5 Opening January 1
December 8, 2016
by Sarah Elles Boggs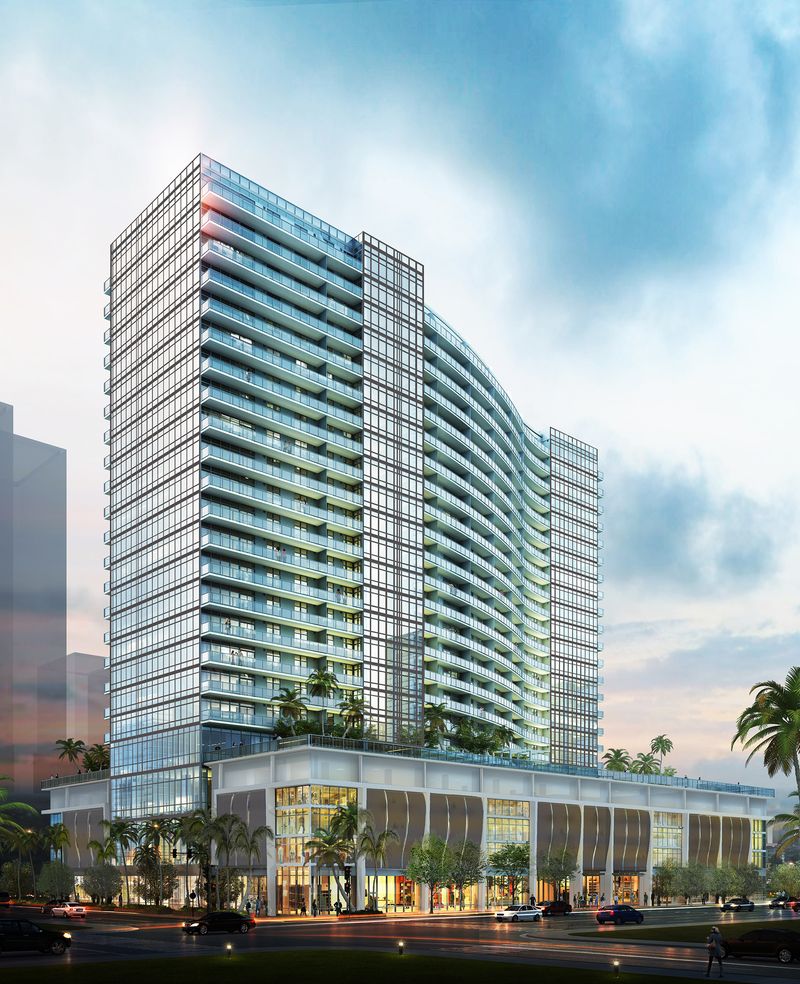 Magellan Development is preparing to open their newest rental building, Midtown 5, in early January. In order to guarantee a quick lease-up, they are offering a host of perks to the first tenants of the development.
The first tenants of the building will receive 1 month of free rent, and those with good applications (qualifying income and high credit scores) will be able to move in with a $500 security deposit. Pets up to 60 pounds are welcome with a $500 pet fee, payable to the building. This is an amazing deal compared to the condo rentals that are being offered nearby! In order to rent a condo, tenants are required to pay first month rent, last month and security deposit to the owner, on top of a security deposit and associated move-in fees to the building! That amount often adds up to well over 4 times the agreed-upon monthly rental rate.
Midtown 5 has 400 apartments that range from 538 square foot studios up to 1,501 square foot three bedroom options. The prices vary based upon availability and change daily, so we are happy to provide more information to you on a case by case basis if you are interested.
The building will offer a heated lap pool, fitness center with crossfit station, children's play area, meditation garden, bike storage area with wash and repair station, an off-leash dog park, indoor pet gameroom with grooming station, a rewards program for discounts at nearby shops and restaurants and full concierge services. The apartments will be outfitted with modern finishes including keyless entry, usb ports for easier device charging and smart thermostats.
As of now, the first two weeks of January are booked for move-ins, but lease starting dates are available from January 15 for lower-floor options all the way to March 1 for penthouse units.