Midtown 2 Loft Sells For $260/square foot – The Lowest Price Per Foot Since 2013
January 25, 2017
by Sarah Elles Boggs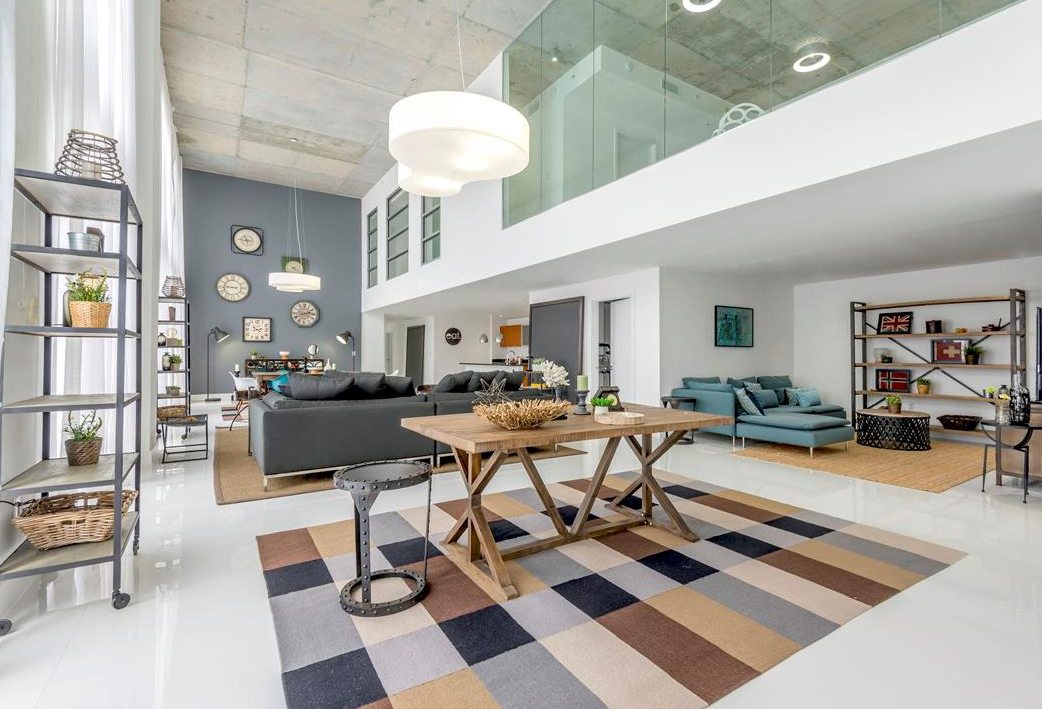 After 11 months and 3 weeks on the market and an almost 20% discount, a buyer has found a bargain in this enormous loft unit at Midtown 2. The buyer was able to snap up the property for a record amount of $1,425,000, which works out to $260/square foot. It had also been available as a rental for $9,500/month.
The last time an apartment at Midtown 2 sold for such a low price per square foot was way back in 2013. That sale was also a loft unit, albeit smaller. It was Unit L61, a 1,410 square foot loft that sold for $212/foot. According to our Midtown 2 Sales Stats page, the average sales price per square foot has held pretty steadily around $420-$425/square over the last 2 years.
Despite the low sales price, the seller still did quite well in the transaction. They had purchased the unit back in 2012 as a part of a bulk sale for $800,000. The property is a beautifully redesigned 4 bedroom with 3.5 baths, 30 foot ceilings and over 5,400 square feet of living area! Full disclosure, you can see in the MLS photos that the construction of Hyde Midtown is partially obstructing the view, but this is part of city life.
With the new wave of inventory coming up over the next year, how much more do you think prices will be affected in Midtown?