Top 5 Things to Do in Miami When it Rains
May 26, 2018
by Lucas Lechuga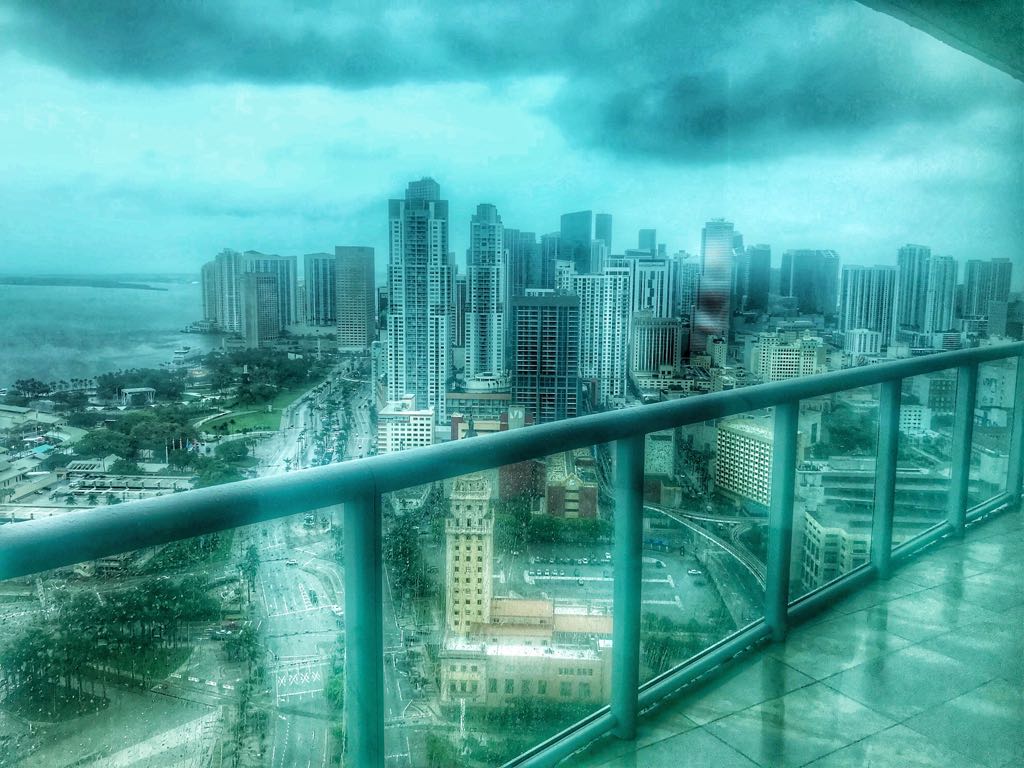 The long-awaited Memorial Day Weekend is FINALLY here...but so is the rain :cry: . The weather forecast for Miami over the holiday weekend calls for rain, rain, and more rain. Of course, that begs the question, "What to do in Miami on a rainy day?". Below are our suggestions for keeping yourself dry and in better spirits.

5. Bowl with Friends at Splitsville
Even if you're a lousy bowler, challenging a group of friends to games of bowling can be a great time. Splitsville, located in South Miami at The Shops at Sunset Place, has 13 bowling lanes along with a great selection of food and alcoholic beverages. For those with kids, it even has a kids menu and non-alcoholic beverages. Escape the rain, bowl to your hearts content, and be merry!

4. Get Sauced at M.I.A. Beer Company
Rainy days tend to get even the best of us down but there's nothing quite like a cold beer with friends to turn that frown upside down. M.I.A. Beer Company has some outstanding beer options, but their bar food selection is equally as impressive. For those watching their caloric intake or don't enjoy the bloat they get from beer, be sure to try HRD WTR. It's delicious, refreshing, and has just 147 calories with 5 grams of carbs for 16 ounces.

3. Watch a movie at CMX Brickell City Centre
CMX Brickell City Centre is the Rolls-Royce of movie theaters. It has just 10 viewing rooms, each with super comfortable, reclining chairs that are well spaced-out so that you won't ever have to squeeze by other movie patrons as you make your way to and from your seat. In fact, the viewing rooms are intimate, with some having as little as 25 seats. Additionally, the theater has an excellent selection of food, beer and signature cocktails, all of which can be ordered while in your seat using their smart phone app or on-chair button. Last but not least, CMX Brickell City Centre has a super impressive sports bar called Stone Sports Bar located just outside the viewing rooms. It boasts the largest indoor LED screen in Florida...one of the best places in Miami to watch sports.

2. Shop 'til you drop at the Aventura Mall
You can easily spend an entire day at the Aventura Mall and still not have a chance to see everything. With 2,700,000 square feet of retail, the Aventura Mall is THE largest shopping mall in Florida and second largest in the United States. Last November, it opened a three-level expansion wing adding 241,000 square feet of stores and restaurants. Trust me, there's something for everyone! If shopping ain't your thang, enjoy the amazing restaurants that the Aventura Mall has to offer. My favs are Luke's Lobster, CVI.CHE 105, Shake Shack, and Grand Lux Cafe.

1. Take a cooking class at La Centrale's cooking studio called "La Cucina"
As you may have heard, La Centrale is a 40,000 square foot Italian food hall at Brickell City Centre. However, what you may not have heard is that La Centrale includes a cooking studio called La Cucina where you can learn hands-on the secrets of great Italian cooking from their master chefs. Some of their upcoming classes include: a Hands-On Neapolitan Pizza Workshop, Hands-On Pastry Class, Italian Sauces 101, and Fresh Pasta Workshop. They'll have you saying al dente in no time.