Mint at Riverfront Is Getting A New Lobby
February 8, 2017
by Sarah Elles Boggs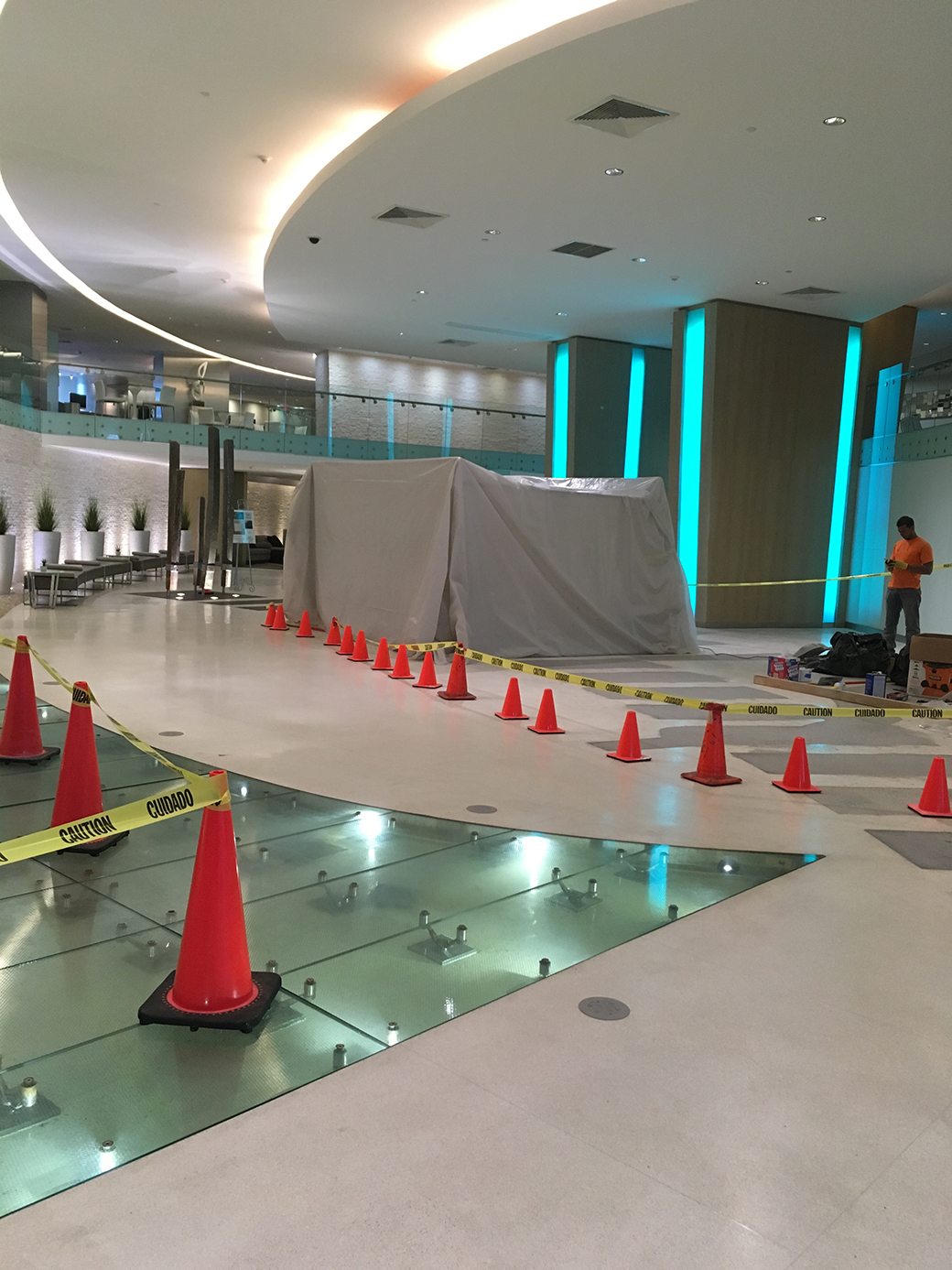 Nine years after being built, Mint at Riverfront is getting a lobby face-lift. The project began on January 30, and includes new terrazzo flooring and accents. The work should be complete by the end of March.
After a rocky start in 2008 when Corus Bank (the bank that financed Mint's construction) went out of business, Starwood Capital stepped in and completed the building. When they re-released the sales of the residences just in time for the market rebound in 2010, the building was a big success.
Since then, the building has remained a success. It is a popular choice for tenants and buyers alike, and has been very well kept. I imagine that the refreshed lobby will only enhance the value of the apartments there, once completed.
Units are trading in the high $300's per square foot right now, and rental prices start at $1,950 for one bedrooms, $2,350 for two bedrooms, $3,600 for three bedrooms. There is also one three bedroom duplex penthouse on the market for $5,200/month.