MCI Has Recording-Breaking Month: 60K Unique Visitors!!!
February 1, 2018
by Lucas Lechuga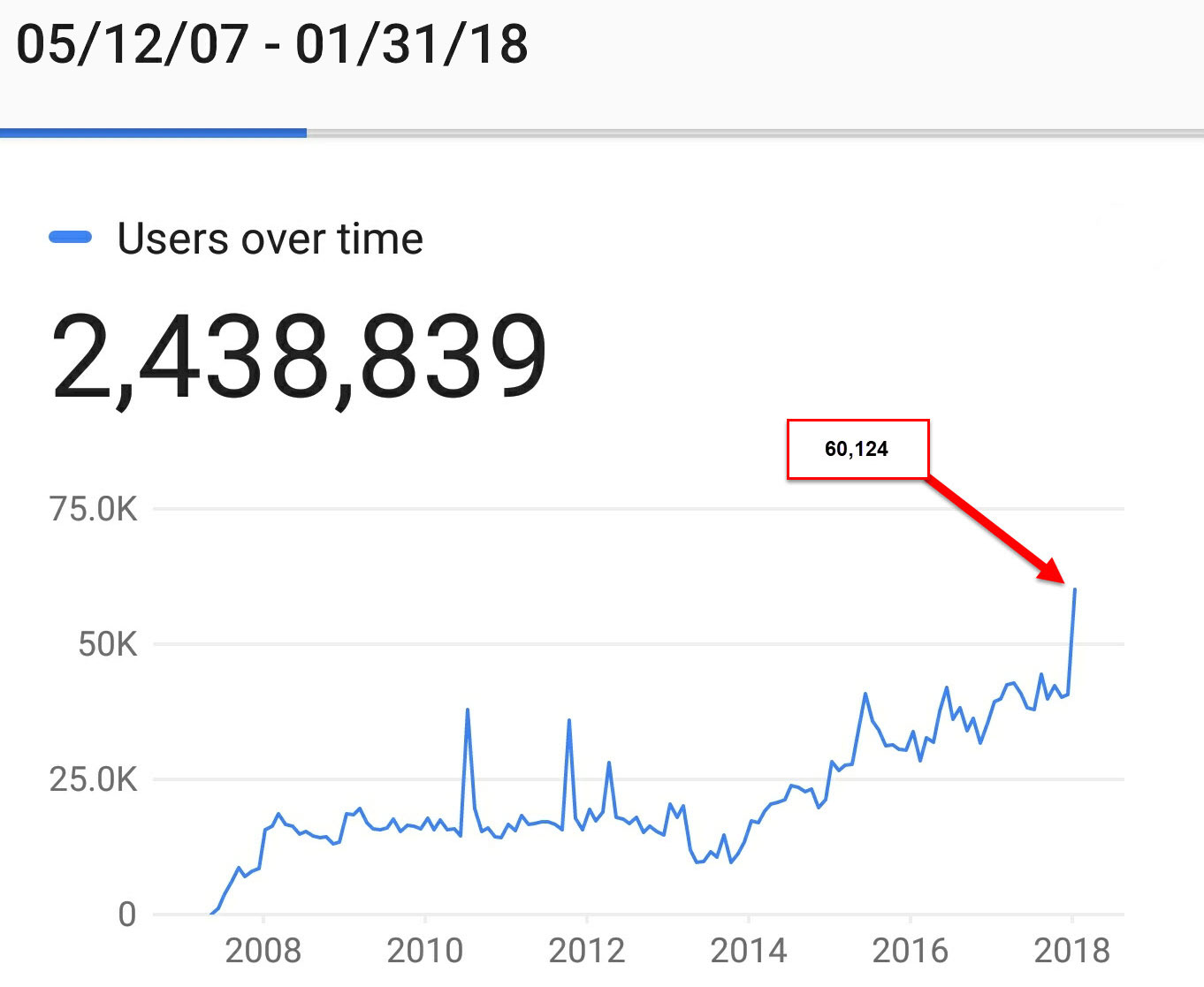 Hard work and consistency have always been keys to success...and now we have the stats to prove it! Since launching the site on May 12, 2007, MiamiCondoInvestments.com has grown by leaps and bounds - both in website content and traffic. Over the years, the site has seen a number of iterations, the largest being in January 2015 when the website was redeveloped from scratch incorporating a much more user-friendly design and experience. That decision to re-launch the website seems to have paid off tremendously. Since re-launching the site, website traffic has more than doubled, with January 2018 achieving its most traffic ever for a one month period - 60,124 unique visitors!!!

According to SEMrush.com - an online service that estimates traffic for all websites -  MiamiCondoInvestments.com has more traffic than ANY Miami-centric real estate website. In fact, it has more traffic than its two closest competitors COMBINED. Additionally, it has more traffic than the five largest Miami-based brokerages COMBINED.

I'm happy to share with you that another large website update is in the works and should be ready to roll out by late next week. The upcoming update will improve upon the already friendly user experience, introduce new features, and fix a number of bugs - all in an effort to ensure that MiamiCondoInvestments.com remains the #1 Miami real estate website for many years to come!!!