Wynwood's Hottest New Club Opens this Weekend-Mad Club
November 10, 2021
by Jacki Taylor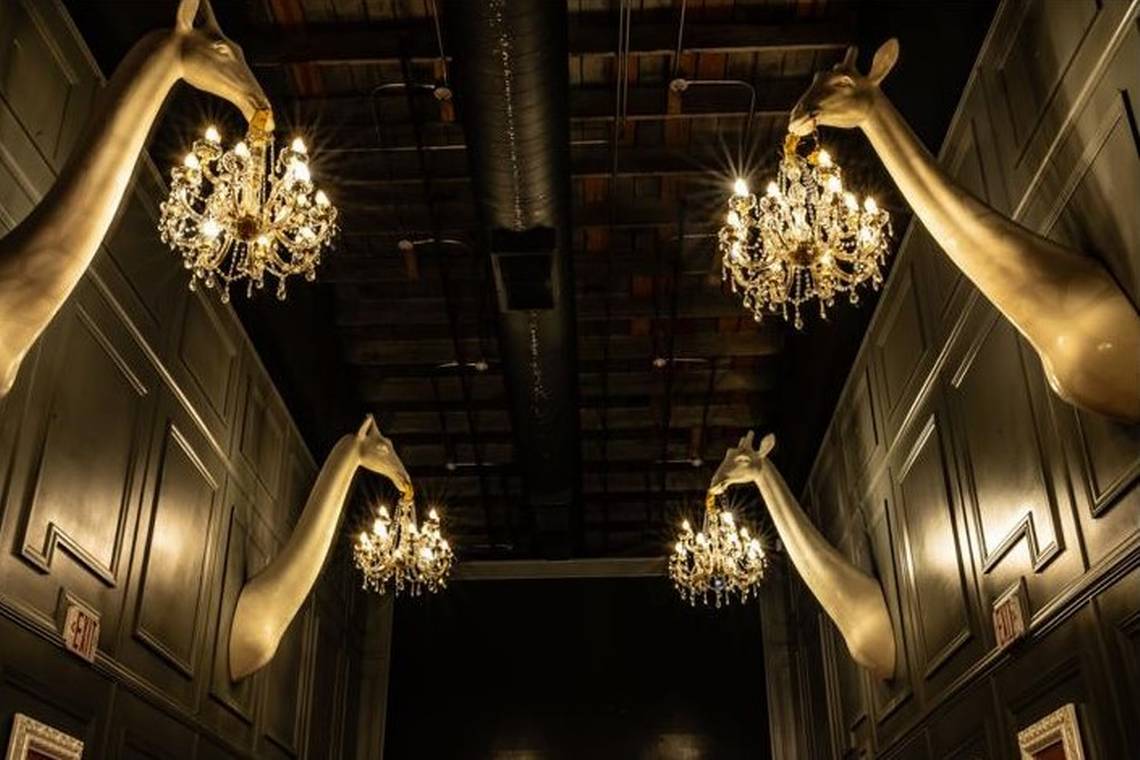 The newest luxury night club, Mad Club, brought to you by The Dirty Rabbit Group, will open their doors this weekend in Wynwood. Mad Club will one of the few night clubs in Wynwood that offer a luxury experience with bottle service.
The style of this new night club is like no other in Wynwood or Miami for that matter. As you enter, you'll be greeted by a hostess in a white room with lined with crystal chandeliers, giraffe heads, and an expansive champagne bar.
Once out of the champagne bar, the hostess will lead you to your reserved area that resembles a large honeycomb. Upon looking out from your reserved area, the DJ booth looks exactly like a bee hive. There is nothing short of a bee and honey theme throughout the club.
"Become part of the honeycomb and see what the Queen has to surprise you every time" is what Mad Club's website conveys and it does not disappoint.
Mad Club will feature two famous DJ's, DJ Anastasia and DJ Walgee, and will spread out between Fridays and Saturdays. Those days are the only ones that Mad Club is currently open but depending on popularity, they may open additional days.
According to the owner, Andres San Martin, "It's our mission to provide an experience that not only speaks to the lifestyle of Miami, by showcasing extravagant design and a vibe like no other."
Not only will there be bottle service, there will also be complementary champagne. There will be a strict dress code for all. Reservations are required with general admission, hightop tables, and VIP tables.