We are One Week Away from Miami Art Week and Art Basel and Here is What You Need to Know
November 21, 2022
by Jacki Taylor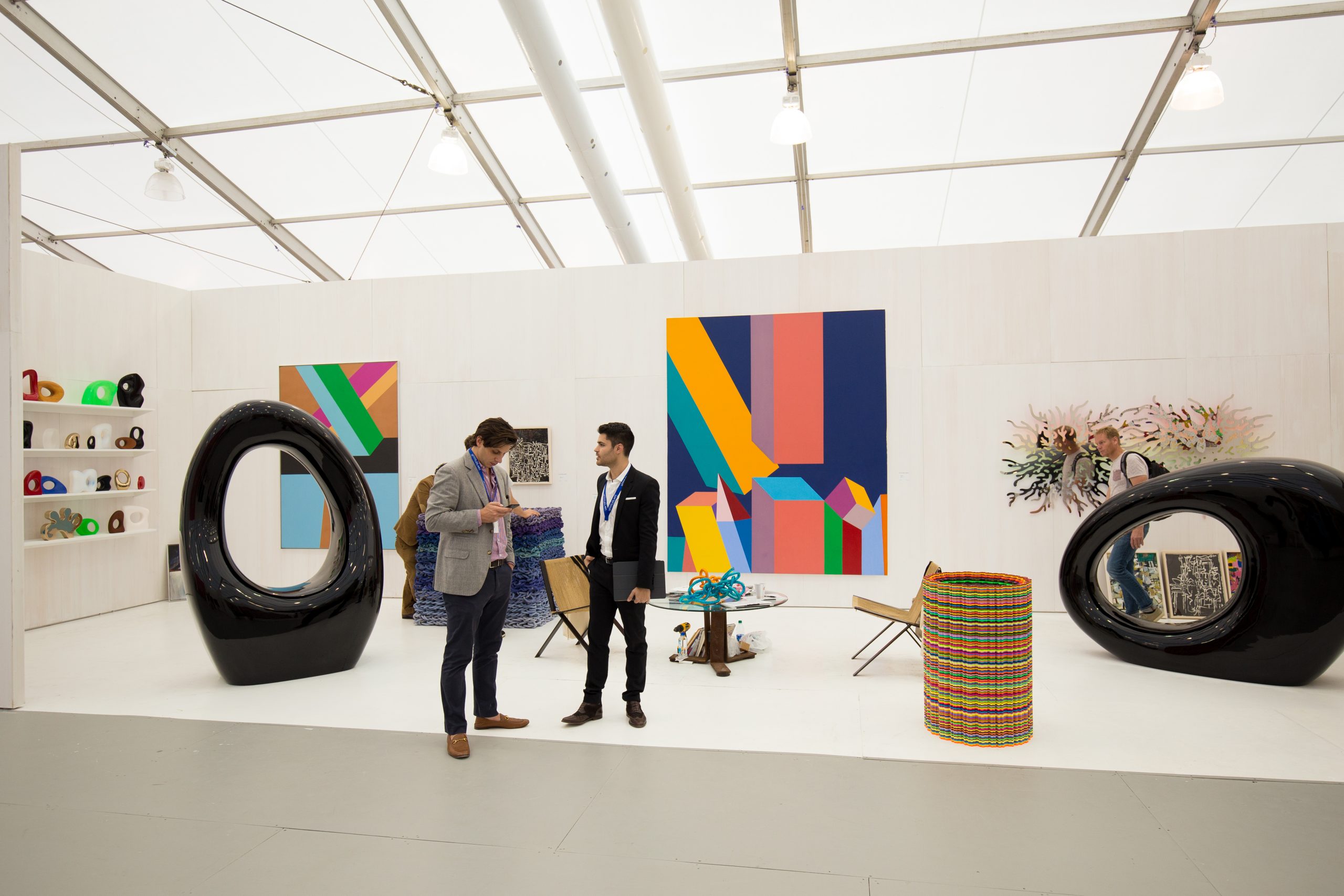 From November 29 to December 4, 2022, Miami becomes the epicenter of the art world, featuring more than 20 international art fairs, 1,200 galleries, hundreds of artists, and tens of thousands of art enthusiasts.
Art Basel Miami Beach at the Miami Beach Convention Center is the focal point of this yearly explosion of the arts. The ultimate international art market, Art Basel Miami Beach, offers art enthusiasts a vast selection of works, from installations by promising up-and-comers to masterpieces from the 20th century.
Here are some ideas for how to view as much of Miami Art Week 2022's greatest exhibits as possible, despite the fact that it's impossible to see everything.
Tuesday, November 29th
Start Art Week in Miami's Design District, where artwork is pervasive. A large portion of it will come from Germane Barnes, a Miami-based architect, who was given the 2022 Miami Design District Annual Neighborhood Commission award. This will allow the installation of the architect's idea, Rock | Roll, in the neighborhood's public areas.
As part of Prizm 2022 Contemporary African Art Fair's 10th Anniversary celebration, galleries and artists will be examining how the development of fine art practice around the world has been impacted by popular modes of artmaking that originated in global African contexts. The exhibition is at 4220 N. Miami Ave. from November 29 to December 11 from 10:00 AM to 6:00 PM.
Wednesday, November 30th
The most significant pieces of art from the 20th and 21st centuries will continue to be displayed at Art Miami, Miami's oldest international and contemporary art fair, which is offered by a number of the most reputable galleries in the world. The 10th edition of its sibling fair, CONTEXT Art Miami, will give mid-career, developing, and cutting-edge artists from new and established galleries the ideal platform.
Over 215 galleries from 17 different countries will be represented by the combination of Art Miami and CONTEXT Art Miami at the One Miami Herald Plaza on Biscayne Bay from 11:00 AM to 7:00 PM.
Thursday, December 1
VIPs are permitted to tour Art Basel Miami Beach two days before the general public gets a first look on Thursday. In 2022, the fairest of fairs will mark 20 years since it first opened. Tickets to view the finery brought in by hundreds of top contemporary art galleries from across the world may be purchased here.
Be sure to pay attention to the Buffalo, New York-based Native American-owned K Art gallery's booth, which features the work of three Indigenous contemporary artists, including the renowned Hock E Aye Vi Edgar Heap of Birds (Arapaho/Cheyenne) and the well-regarded up-and-coming Erin Ggaadimits Ivalu Gingrich (Inupiaq/Koyukon Athabaskan) and Robyn Tsin
El Espacio 23 in the Allapattah district features more works of Cuban art and culture. Over 100 artists from Cuba and the Cuban diaspora are represented in a new exhibition that draws on the collection of Jorge M. Pérez, a Cuban refugee himself.
Friday, December 2nd
Begin the day by visiting NADA (New Art Dealers Alliance) Miami 2022, which will feature 146 galleries, exhibition spaces, and nonprofit organizations from more than 40 locations around the world. The Ice Palace Studios' doors open at 11:00 AM (1400 North Miami Ave.)
The Wynwood district, renowned for its many murals of street art, is one mile from the NADA fair. On December 2 and 3, Prime Video will host a massive immersive art activation based on the original series "Riches" at Soho Studios (2136 NW 1st Ave.; entrance on NW 22nd St.) in the heart of Wynwood. Through photography, sculpture, painting, music, video, and performance art, the exhibition showcases components from the show that best represent the freedom of expression and sense of identity in the Black diasporic experience. ​
Saturday, December 3rd
Didier William: Nou Kite Tout Sa Dèyè, the artist who grew up in North Miami, will present his first significant solo museum exhibition at the Museum of Contemporary Art North Miami. In this exhibition, William presents his first colossal sculpture in addition to more than 40 paintings and prints that all focus on the precariousness of black life in America, the desperate yearning for black joy, and the affirmation of black gay humanity.
By transforming ordinary objects into extravagant ones, Ral de Nieves' vibrant, three-dimensional beaded sculptures honor his Mexican heritage as well as drag and dance culture. His artwork is on exhibit at the mile-away Nina Johnson Gallery (6315 NW 2nd Ave). Admission is free from 11:00 AM to 5:00 PM.
Sunday, December 4th
At SCOPE Miami Beach, which is situated on South Beach's renowned Ocean Drive between 8th and 10th Avenues, keep going till the finish line (801 Ocean Drive, Miami Beach). With Charly Palmer's "Infinite Black" series on display will be Black-owned Knowhere Art Gallery from Martha's Vineyard, MA, one of more than 150 varied contemporary exhibitors. Palmer depicts contemporary events and African origin in each of her paintings.
For all event schedules and locations, click here.