Super Bowl XLI – $463M Economic Impact for South Florida
May 28, 2007
by Lucas Lechuga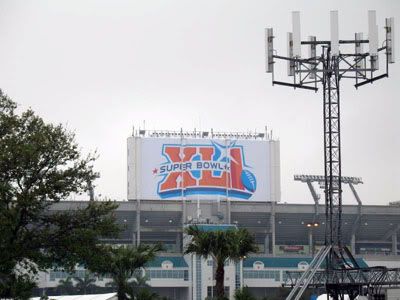 The Miami Herald, last week, reported that Super Bowl XLI brought $463 million to the South Florida economy in an article entitled "Super Bowl: How much is it really worth?". Some academics disagree with this high figure, but there's no doubt that Super Bowl XLI had a significant impact on the city of Miami. The following are some statistics from that article that I found to be interesting:
More than 112,000 fans traveled to South Florida for the game
The average visitor spent $668 per day
Nearly 10 percent of visitors arrived by private plane
Half of all local businesses saw sales increase an average of 38 percent
The really good news is that Miami will once again host the Super Bowl in 2010!