NetJet and Snarkitecture Customize Private Jet for Art Basel 2015
December 4, 2015
by Sarah Elles Boggs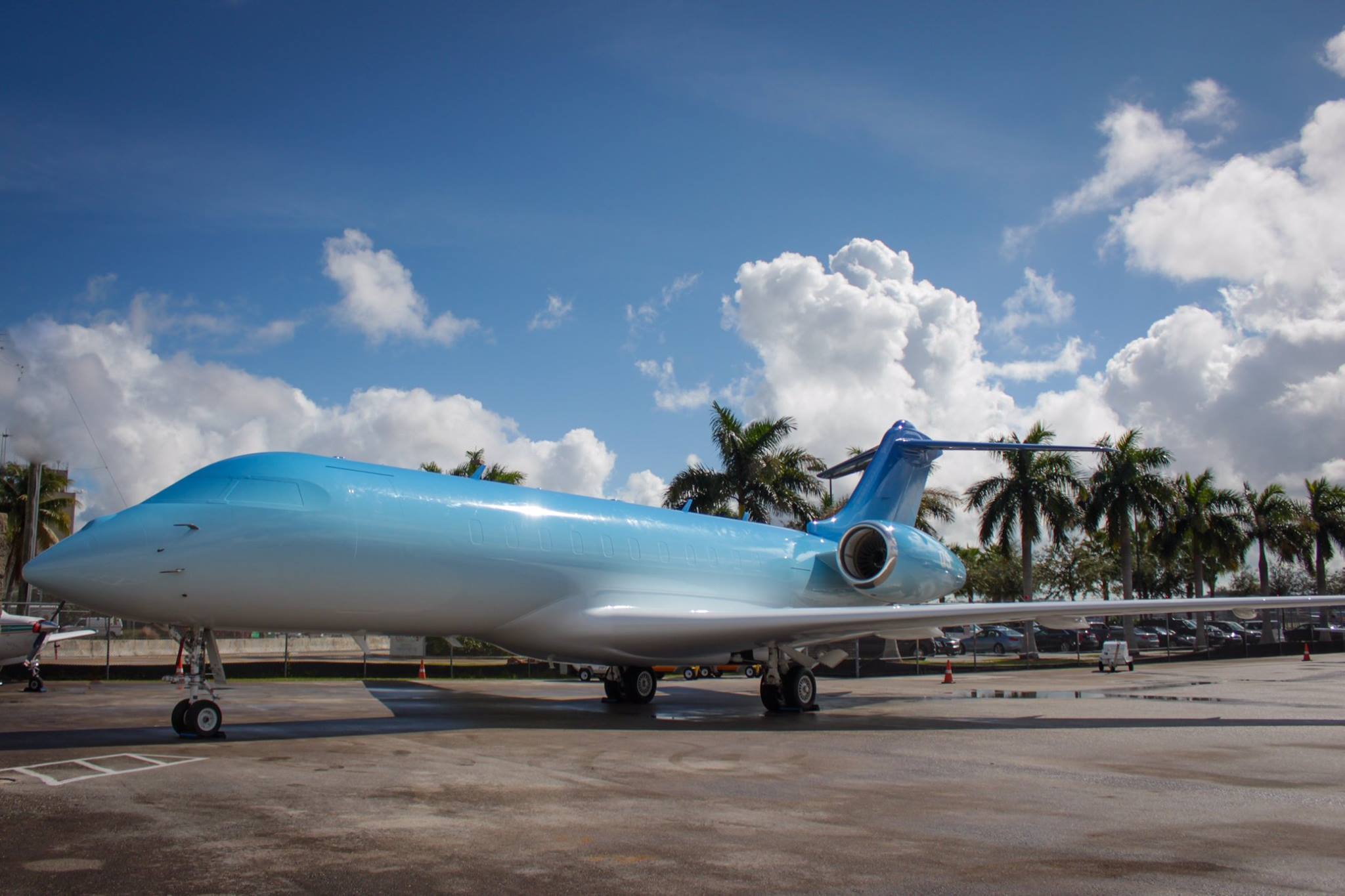 It has been estimated that 800 private jets have landed in Miami over the last few days, bringing hoards of art-loving visitors from around the world. Those who landed at the Landmark Aviation private jet terminal at Miami International Airport were greeted by their first commissioned piece right there on the tarmac.
Snarkitecture collaborated with NetJets to bring the piece to life for Art Basel 2015. The $40 million Global 5000 jet was wrapped in blue and white ombre wrapping that was inspired by the changing of the sky at dawn/dusk.
NetJets is a fractional ownership/jet leasing service that was the pioneer in executive charter jets. They were founded in 1964 and were the first executive jet charter service in the world. They operate a fleet of over 650 aircraft.
Snarkitecture is a Brooklyn, NY based practice that focuses on collaborations and design of existing spaces. They are not strangers to the Miami design scene, having collaborated in pop-up installations for Alchemist on Miami Beach,  Design Miami and the Miami Marlins Ballpark.