Governor Ron DeSantis Announces $25 Million Renovations on the Freedom Tower
November 16, 2021
by Jacki Taylor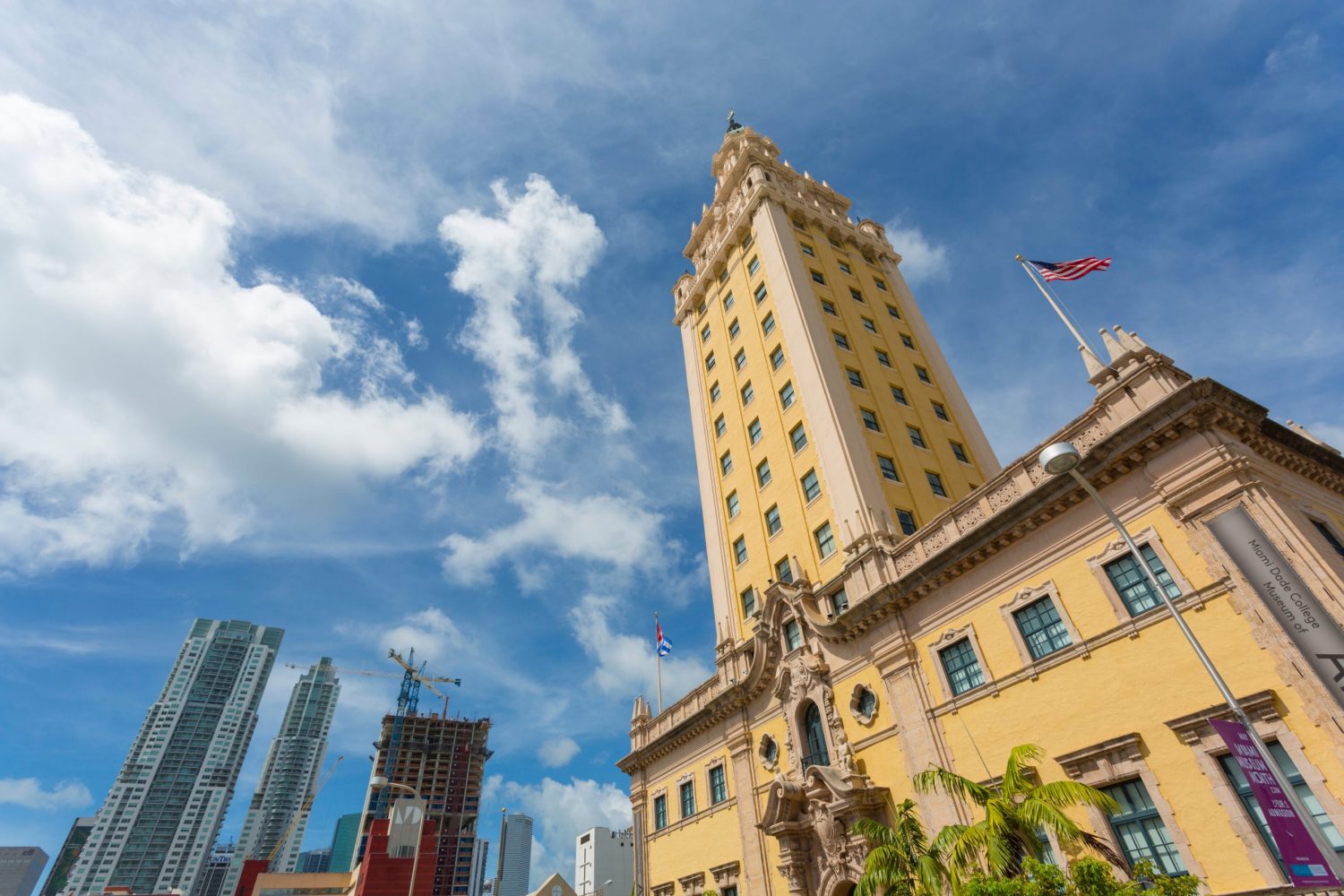 In a landmark event, Governor of Florida, Ron DeSantis stood behind a podium with the words *Patria Y Vida, meaning 'Homeland and Life,' while announcing plans to restore the Freedom Tower with a $25 million renovation. During the announcement, Miami natives came out to support the people of Cuba. While crowds were demonstrating, DeSantis announced this new renovation project for the tower that means so much to Cuban Americans.
The Freedom Tower was originally built in 1925 for the headquarters and printing facility for The Miami News newspaper. In the '60s, the Federal Government used the tower to process and document refugees during the Cuban Revolution. This building assisted with providing medical and dental services to all refugees.
In 1972, the Federal Government sold the building to a private buyer and just a few years later the building was listed on the National Register of Historic Places.
Since then, the building was converted into a memorial to honor the Cuban refugees that were once given sanctuary there. There is currently a contemporary art museum as well as offices for some of the Miami Dade College faculty.
Developer, Terra Group purchased the property in 2005, and then announced plans for a 62-story residential tower named Freedom Square. The tower was never built. While Miami-Dade College owns the Freedom Tower, the property behind it where Freedom Square was originally proposed, is now owned by developer, Chateau Group.
The $25 million renovations for the Freedom Tower would include; parking garage shoring, architecture restoration, a new security system, and waterproofing. While lawmakers have yet to approve the request, DeSantis plans to place the renovation expenses in the budget for 2022. Renovations could take anywhere from 2 to 3 years.
*Patria Y Vida is a slogan and song associated with the July 2021 Cuban protests.