Exclusive Private Terminal Coming to Miami International Airport
May 30, 2023
by Jacki Taylor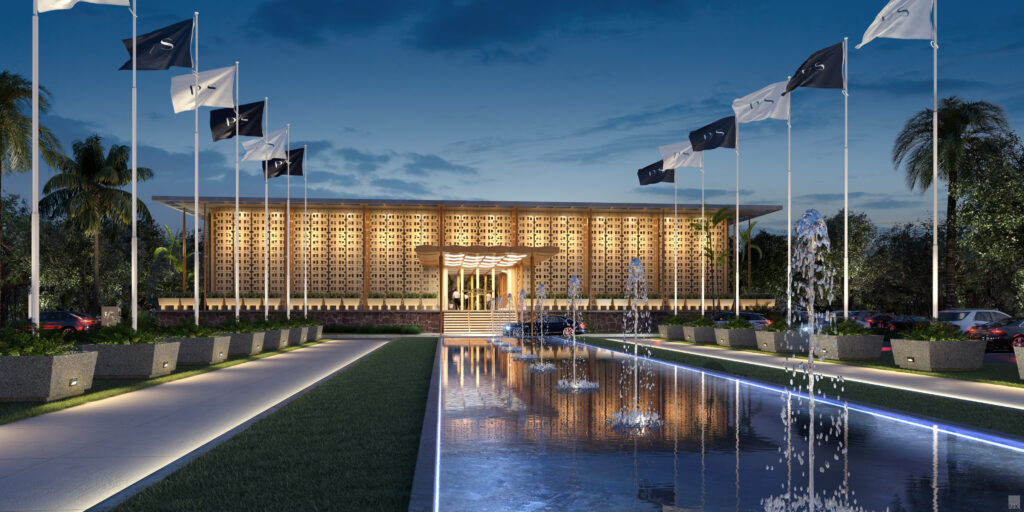 Miami International Airport has been chosen by the exclusive private terminal service PS for expansion from its original location at LAX. The historic former PanAm headquarters will house the airport's first private, opulent terminal for commercial flights, which is scheduled to open in 2025.
From hubs like Atlanta and Dallas-Fort Worth, PS is a first-of-its-kind, premium travel service. When it opens, PS MIA will provide members and visitors with improved privacy, security, efficiency, and luxury amenities in a quiet haven.
In addition to Private Suites with private balconies and a landscaped courtyard for soaking up a few last moments of Miami sunshine, the terminal will feature an elevated lounge experience called The Salon.
PS MIA members and guests will be escorted through on-site TSA screening after unwinding at the posh new terminal before being chauffeured to their commercial flights at any of MIA's concourses. They will use the jet bridge stairs to ascend the plane directly from the tarmac. The entire experience, from tarmac pickup to airport departure, will be offered to MIA arrivals.
Other benefits include complimentary parking, spa showers and services, car washes, and amenities for kids and pets. These benefits vary depending on your membership level.
Similar to mid-century terminal rehabs like the recently finished TWA Hotel at New York's JFK Airport, PS MIA will breathe new life into Miami's former Pan American Regional Headquarters, located at Building 874 across the airfield off 36th Street. Richard Heisenbottle, a renowned architect and Florida preservationist, will oversee the restoration while keeping Art Deco accents and 1960s nods throughout.
The cost of membership has not yet been disclosed for PS MIA, although rates for the LAX location's Salon and Private Suites begin at $1,250 annually and $4,650 for up to four guests. The PS experience is available to non-members for $4,650 for up to four guests (Private Suite) or $995 per person (Salon).
It is reported that PS MIA would bring in $16 million for the County over the course of the initial 20-year contract.