ARod Backed-Grand Station Apartment Tower is Complete and 80% Leased
October 21, 2021
by Jacki Taylor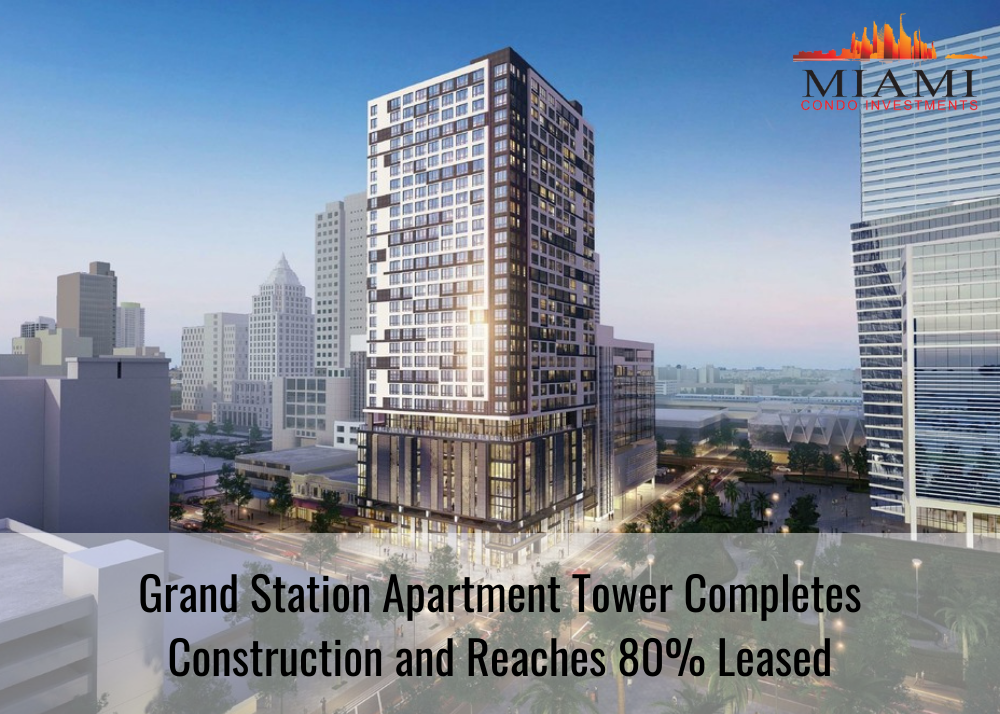 Construction on Miami's Grand Station Apartment tower has been completed. Alex Rodriguez and his partner Ricardo Vadio, owners of Rovr Development are the investors behind the $70 million construction project that was built on top of the existing Courthouse Center Garage.
Not only has ARod backed the construction of the project but his company Monument Real Estate Services is also the property Manager of Grand Station Apartments.
In early March 2020, partners for Grand Station obtained a $53 million loan from Saperian Capital to assist with the construction. Since Grand Station received their temporary certificate of occupancy in August, they have reached over 80% leased for the tower.
The tower located at 240 North Miami Avenue rises 30 stories and feature 300 units right in the heart of downtown. The development is a part of a public/private partnership with the Miami Parking Authority, which has assisted in adding an additional 350 spaces for the building totaling 1,200.
The tower features studio to 2 bedroom apartments with a monthly rent that ranges from $1,800 to $2,500. All units boast Italian kitchen cabinets, quartz counters, stainless steel appliances, and an in-unit washer and dryer.
The luxury tower amenities include an indoor pool, rooftop terrace with pool, outdoor kitchen, hot tubs, fitness center, and club room.
Zyscovich Architects and Anillo, Toledo, Lopez LLC are responsible for the design of Grand Station.
Rovr along with the Related Group and Airbnb are the masterminds behind the new development, The District located at 225 North Miami Avenue.