Alaska Airlines Announces Daily Flights from Miami to Seattle
November 4, 2021
by Jacki Taylor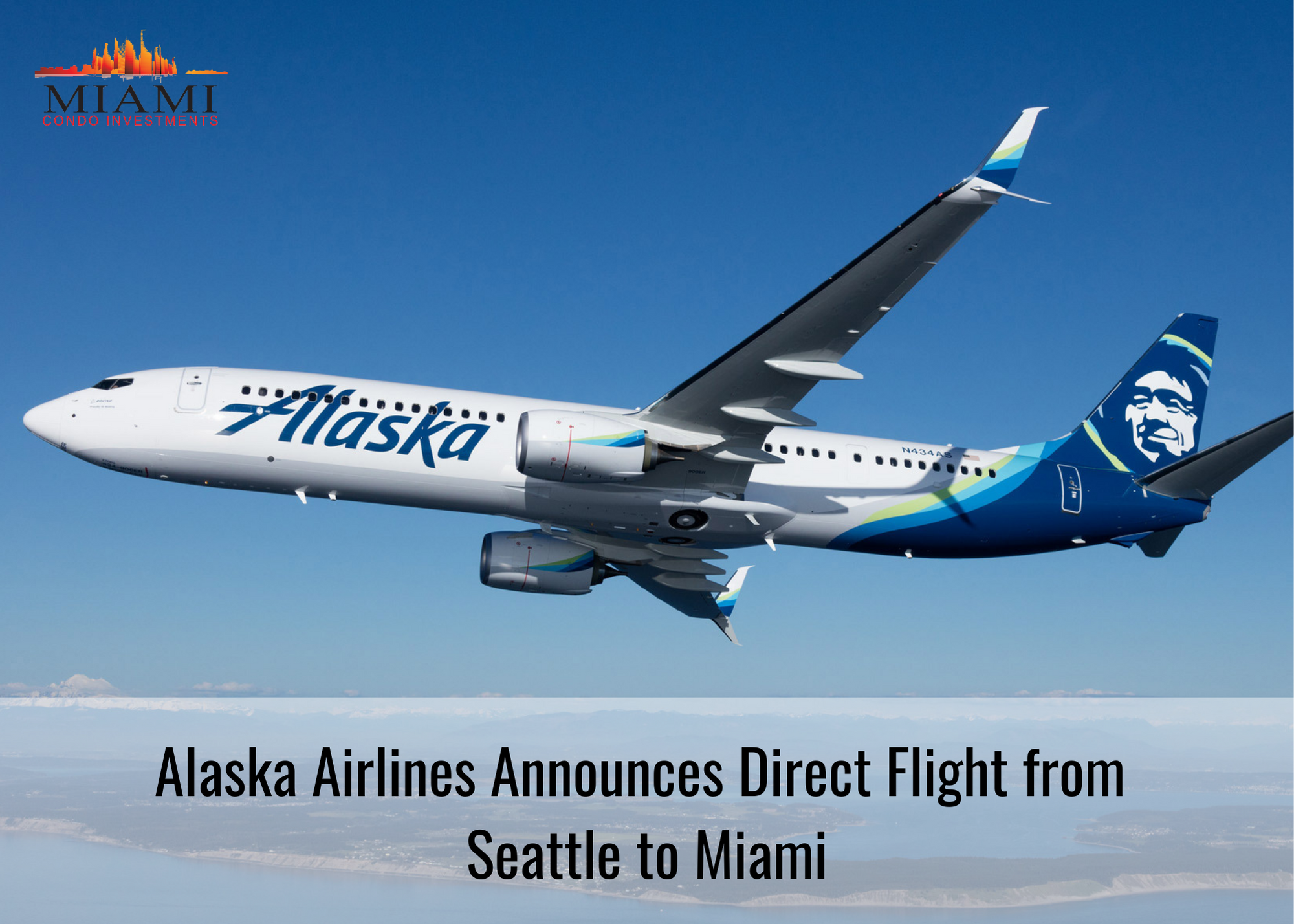 Coming in June 16, 2022, Alaska Airlines will begin daily transcontinental flights from Miami to Seattle. This will be Alaska Airlines' 100th nonstop destination.
As of March, Miami has joined Oneworld Alliance. Oneworld Alliance was founded in 1999 as an airline alliance featuring 14 airlines that have flight patterns all over the world.
Alaska Airlines currently partners with American and maintains the Miami hub for the Latin America and Caribbean sectors, so it's no surprise with the recent announcement.
According to the Alaska press release, "Think Seattle to Miami, then onward to locations such as Rio de Janeiro, Buenos Aires, or the U.S. Virgin Islands."
American is currently the only carrier that flies from Seattle to Miami. The return of the Alaska Airlines flight will be the first time in a decade. The last time the company serviced the area was in 2012 around the same time the company cut operations to Florida.
The company will be using a 737-900 plane and will be the longest continental U.S. flight by distance. The flight itself will take 6 hours from west to east and 6 hours and 30 minutes from west to east.
The airline also services Fort-Lauderdale International Airport with expansions into Lost Angeles, Cleveland, San Francisco, and San Diego.