Waterfront Mansion in Coconut Grove Breaks Record at $65 Million
July 29, 2021
by Jacki Taylor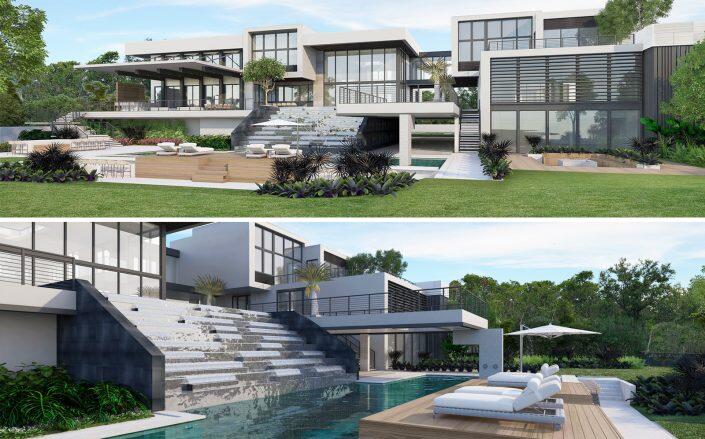 A new record is in the books for Miami-Dade home sales. A waterfront spec mansion just sold for $65 million. Located in Coconut Grove, this home is the highest price sold residential home in Miami-Dade County history.
According to tax records, the property was traded for $50 million but multiple sources stated the home actually sold for $65 million which included the cost of completing construction on the home.
The home is located at 3488 Saint Gaudens Road and was sold by a company that is managed by Isaac Perez. According to the Real Deal and Tampa Bay Times, Isaac Perez is a longtime Key Biscayne resident who is an heir to a Venezuelan oil fortune.
The buyer is unknown but does have a Delaware LLC. Perez's sister is also listed as the manager of the company.
The estate features 3 parcels totaling 4.3 acres with a pool deck, jacuzzi, boat dock, and outdoor entertaining space with a waterfall.
The lots were originally a part of a larger property that Perez purchased for $18 million in 2013. The 4th lot that a new mansion was built on was separated and sold a year ago for $6.2 million.
The transaction was financed with a $20 million loan from the Maxim Credit Group. This record sale passed the $50 million 2019 sale of the estate at 3 Indian Creek Island Road.