Matt Damon's Miami Beach Estate Now Under Contract
December 5, 2014
by Lucas Lechuga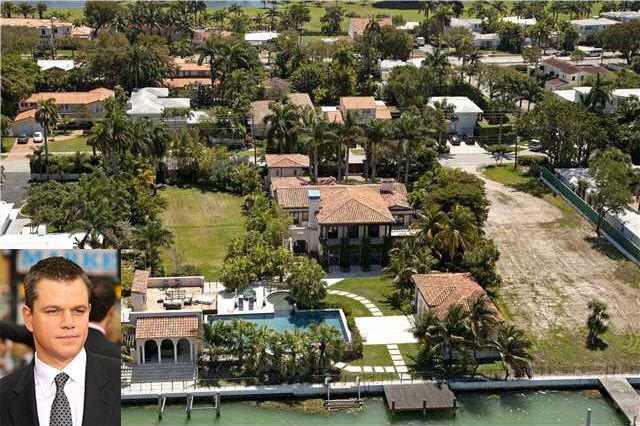 After spending over 600 days on the market, the Miami Beach waterfront estate owned by Oscar award-winning actor Matt Damon is finally under contract.  The one-acre property located at 6020 North Bay Road is comprised of two separate but adjacent parcels.  It was originally listed for $20M on April 11, 2013.  According to MLS records, the North Bay Road waterfront home, which was reduced late last year to $18,999,000, went under contract earlier this week on December 1, 2014.  The estate - known as "Maravilla" - was built in 1935 and is situated on a rare double lot with 170 feet of water frontage.  In two separate transactions, in 2005,  Damon acquired it for a combined total of $14.5M.

No word on who the buyer might be but, due to the sheer size of the land itself, my guess, if I had to venture one, is that the buyer has plans to knock down all existing structures and build anew.  Damon's seven-bedroom, Miami Beach estate has just 12,705 interior square feet, quite small when compared to the 21,845 square foot home that could reside there, according to my calculations, if built to code.  The property located at 6020 North Bay Road has great potential, a fact that I am sure would not be overlooked by buyers in this price range.  If I am correct, the transaction should close quickly as there would not be a need to do a home inspection.

It will be interesting to see the final sales price once everyone lays down their cards.  Word has it that Damon, along with his wife and children, relocated in 2012 to Pacific Palisades, a neighborhood of Los Angeles, California.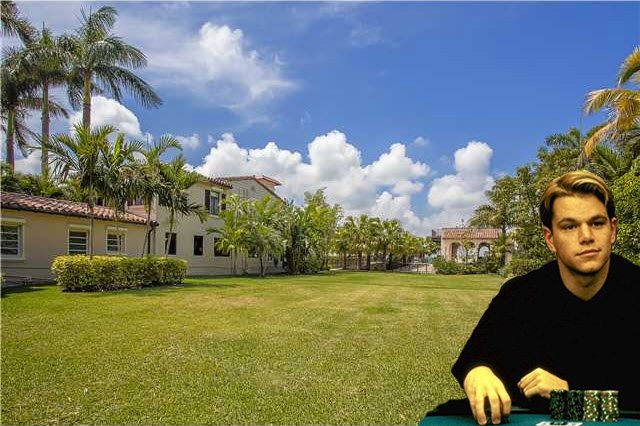 If you're curious about other luxury houses for sale on North Bay Road or other exclusive neighborhoods throughout Miami Beach, be sure to pay a visit to our collection of luxury real estate for sale in Miami and Miami Beach.