One Bay Residences Closings to Begin This Month
June 21, 2018
by Lucas Lechuga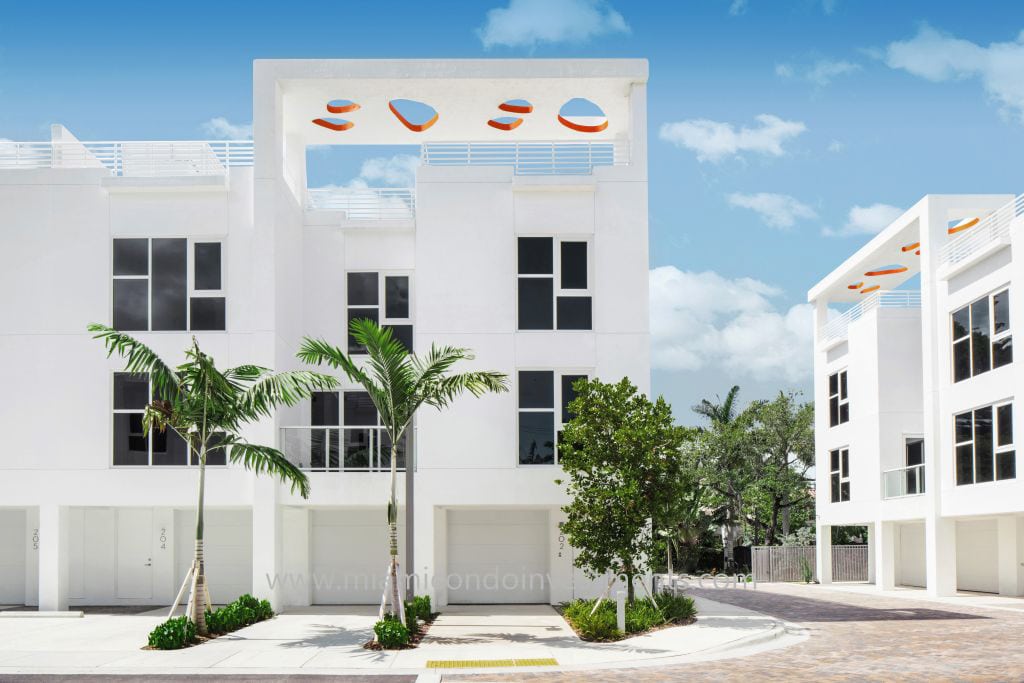 The developer of One Bay Residences, G&L Real Estate Development LLC, announced earlier this week that the development received its Temporary Certificate of Occupancy (TCO) from Miami-Dade County and that closings will begin this month.

"We are thrilled to unveil the completed One Bay Residences to our buyers and the community. With more than 35 years of development experience, we are ambitious about the continued growth of Miami's Design District and could not be more pleased with the end result of One Bay Residences," said Nicolas Guzman, CEO of Empresas, Guzman & Larrain. "It's been astounding to see the surrounding transformation of the area, and we are excited to be a part of its new elevated lifestyle offerings."

One Bay Residences is located at 455 NE 39th Street in Miami's ever-expanding Design District. The development is comprised of 38 condominium homes, available in single and multi-story layouts, with some featuring large rooftop terraces up to 1,636 square feet. Each residence includes a private, attached garage; 20-foot high ceilings; custom cabinetry by IDEA; expansive quartz countertops; stainless steel appliances; and more.

One Bay Residences has 15 units remaining for sale with prices from $399,000. One of the most attractive aspects about this development is the unusually low condo dues. The monthly dues are just 35 cents per square foot.