Met Square Historical Complex & Movie Theater Begins Vertical Construction
November 24, 2015
by Sarah Elles Boggs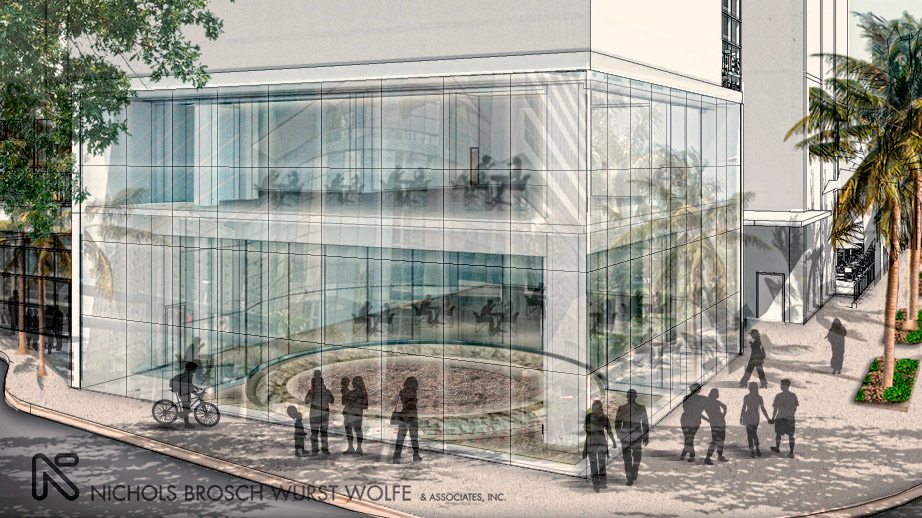 After almost 10 years of delays, Met Square has finally begun vertical construction. The site plans have changed significantly after the delays, but are coming to life better than ever. The site was originally planned as a movie theater and hotel but has now switched the hotel for a residential rental tower and added a historical museum.
While performing the site work on the property, the construction team discovered artifacts from several different eras of Miami's history. It turns out that the land was once the site of an ancient Tequesta Native American tribe, one of the first residents of the area. As the city began to be settled, it was also home to a 19th Century US Army fort as well as Henry Flagler's Royal Palm Hotel. During its heyday, the hotel gained fame as the first electric lights and elevators in the city. It was demolished in the great Miami hurricane of 1926.  In order to pay honor to the history of the site, the developers are dedicating the first floor of the building to a historical display of the artifacts.
Above the historical display, residents and visitors will enjoy restaurants, lounges and an 18 screen movie theater. ZOM residential will add 391 rental apartments in lieu of the hotel that will be called Avant at Met Square. No completion date has been announced at this time but we expect the historical display and movie theater to open in 2017.