Cash is King in the Miami Condo Market!
February 13, 2008
by Lucas Lechuga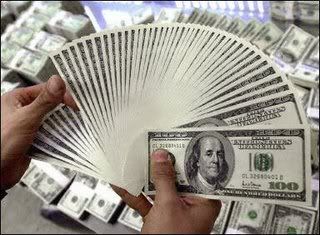 Two local business papers, Daily Business Review and South Florida Business Journal, published articles yesterday morning discussing the fact that some lenders have blacklisted certain condo developments in Miami.

However, a few condo developments have it worse than others in Miami. The Daily Business Review article revealed that sellers in condo buildings riddled with foreclosures find that it is nearly impossible for potential buyers to obtain financing. The article uses Vue at Brickell to illustrate the point and states that "the project is widely avoided in the lending industry". The same holds true for other condo developments in Miami that have experienced a high number of foreclosures. The doors are now closed! Well, unless, of course, you are paying in full with the almighty greenback.

BankUnited seems to have blacklisted the entire Miami condo market with over 160 condo developments on its list that are located in Miami. I'm not even exaggerating. I went through the list and tried to find one well known condo building in Miami that wasn't on the list. The list included everything from condo developments built in the 1980s to condo buildings that haven't even broken ground yet, and some that probably never will. The only building that I could think of that isn't on the list is Grovenor House. Anybody else find one? Here is the BankUnited blacklist.

Declining market value and high investor concentration are the top two reasons cited by BankUnited for various condo developments being on their list. However, the other reasons provided are actually much more interesting. How about the pending litigation concerning structural issues at The Mark on Brickell and The Palace? I've known about the structural issues at The Mark on Brickell for months but I hadn't heard anything about The Palace.

The Washington Mutual blacklist was far less interesting and the Popular Mortgage blacklist had the usual suspects such as Vue at Brickell, The Club at Brickell Bay, Jade at Brickell Bay, Solaris at Brickell Bay and Emerald at Brickell.

As a contrarian investor, one might say that the best time to buy real estate is in a market where everyone is saying "Mercy! I give up". Looks like a few banks are finally throwing in the towel on the Miami condo market.  Once they all follow suit, then that's when the real bargains in Miami will begin to enfold.