Brickell Flatiron Construction Update (Video)
June 12, 2018
by Lucas Lechuga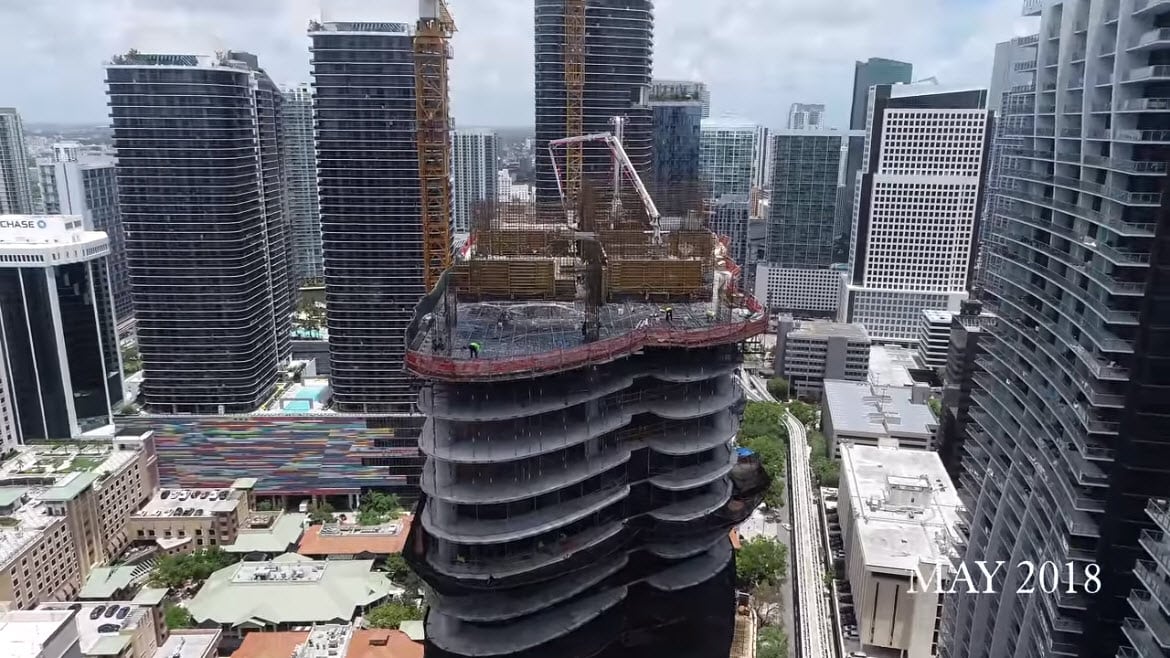 Brickell Flatiron is really getting up there these days! As of today, construction of the 64-story, ultra-luxury tower has reached the 42nd floor. To put that height into perspective, the height of Brickell Flatiron has now eclipsed that of nearby 1100 Millecento. The video below was taken last month and construction of Brickell Flatiron has been moving at a pace of one floor per week.

The developer still has a number of great options still remaining, so if you're interested in purchasing a condo at Brickell Flatiron, you shouldn't feel like you've missed the boat. Brickell Flatiron is scheduled to be completed by the end of 2019, which I believe will be a brilliant time to deliver a development of this magnitude. I'm predicting that the next upswing for the Miami luxury condo market will begin in October of next year. Brickell Flatiron's construction crane is the last crane remaining from Brickell's recent construction cycle.



I took the photo below of Brickell Flatiron on May 22nd from the rooftop of 1100 Millecento.