Boulevard 57 Bringing Contemporary Design with MiMo Flare to Upper Eastside
December 10, 2015
by Sarah Elles Boggs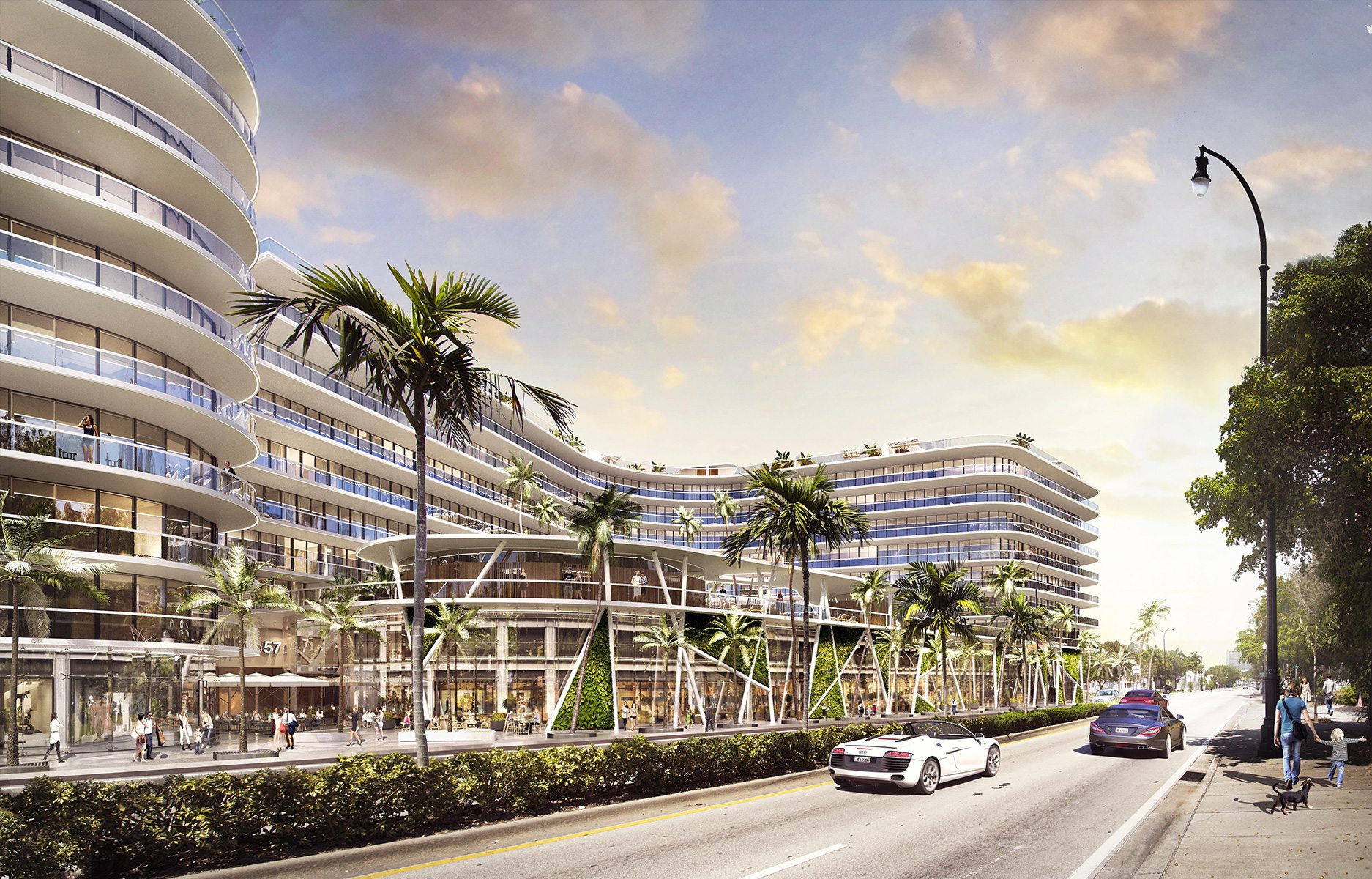 Miami's Upper Eastside neighborhood is preparing to ring in the new year with new neighbors… 107 new neighbors. Unitas Development Group is preparing to launch the sales of their MiMo-inspired midrise development at 5700 Biscayne Boulevard, appropriately named Boulevard 57.
Sieger Suarez was commissioned to design the development, bringing MiMo-inspired design with contemporary finishes and amenities. The project will be 8 stories tall with 107 residential apartments and 40,000 square feet of retail space on the ground level. It has been mentioned that the developers will be seeking a Trader Joe's/Whole Foods type anchor for the retail space.
Despite previous reports that sales would begin in the summer/fall of 2015, the project will quietly launch in January 2016 with friends and family prices followed by a larger offering in the early spring. Residences will range from 1,100 square feet up to 4,800 square feet and penthouses will include rooftop pools looking out to the Biscayne Bay. Since the development immediately east of Biscayne is single-family residential, the upper floors will have views to the bay.
Boulevard 57 will tie together the historical MiMo District to the north with the booming retail area in the Design District to the south, offering high-end condos with high design, location and finishes. Prices are expected to range from $550,000 for  one bedroom residences up to $3,800,000 for penthouses with rooftop pools.
See below for additional renderings of the design: