The Residences At Miami Beach EDITION Relaunches Marketing On Four Remaining Developer Units
March 2, 2017
by Sarah Elles Boggs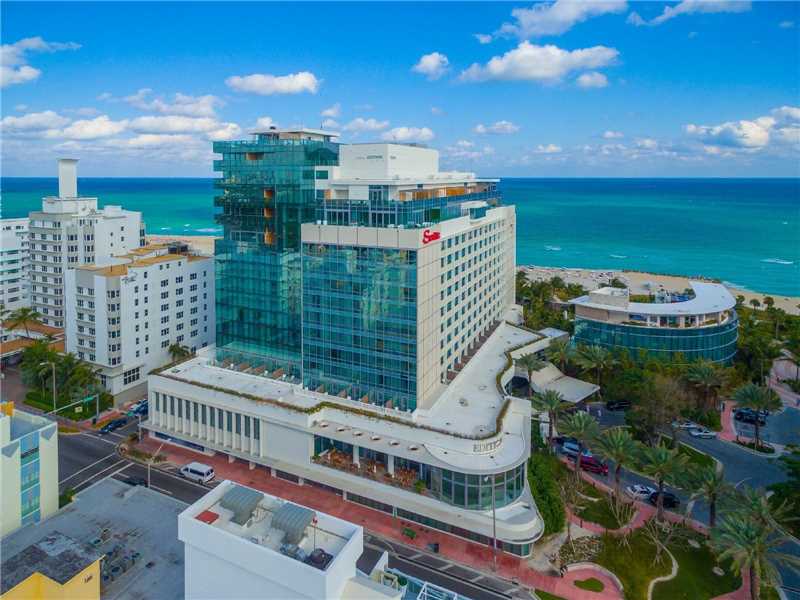 Ian Schrager's Residences at Miami Beach EDITION have relaunched sales and marketing on the last 4 developer units. The ultra-luxury beachfront development features just 26 custom designed residences by world renowned architect John Pawson. The project was developed out of the former Seville Hotel, which was built in 1955.
The last four residences are:
Apartment 1203 – A 1,517 square foot 2 bedroom with 15 foot ceilings, asking $3 million.
Apartment 1001 – A 2,756 square foot oceanfront 3 bedroom, asking $5.5 million.
Apartment 1101 – This one has the same layout as 1001, but is on a higher floor so is asking $5.9 million.
Penthouse 1404 – This one is called a Sky Home. It is 3 stories with a private elevator, rooftop terrace, 3,725 interior square feet and 3 bedrooms. The rooftop terrace features ocean and skyline views, a jacuzzi, summer kitchen and outdoor dining area. It is asking $10.9 million.
Before relaunching the project, the last sale was back in March of 2016 when Ian Schrager himself purchased unit 1405 on the resale market for $5.5 million, or $2,700/square foot. Before that sale, the last closing was in September of 2015. Apartment 901 sold for $5.8 million. That is the same layout as apartments 1001 and 1101 that are available currently.
Here are a collection of photos of the project and available units: