Rockstar Energy Drink Founder Purchased Two Waterfront Properties for $35 Million
August 23, 2021
by Jacki Taylor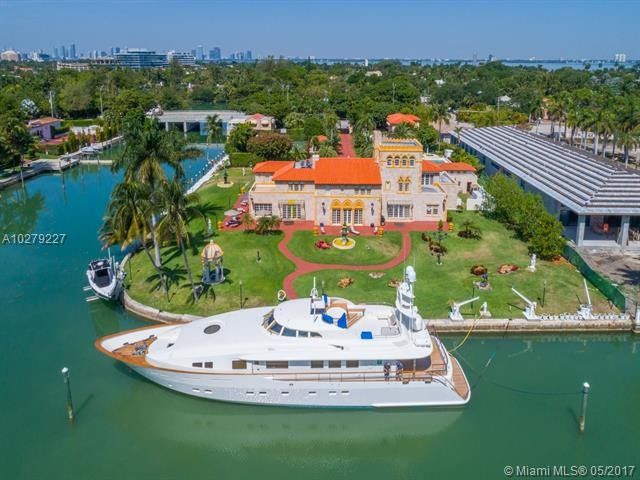 Founder of Rockstar Energy Drink, Russel Weiner recently purchased 2 waterfront properties in Miami Beach. Located on Pine Tree Drive, the properties were purchased for a combined $35.1 million.
The homes sold include 5011 and 5111 Pine Tree Drive. According to property records, the homes sold for $17 million and $18.1 million. The two properties were sold to a Las Vegas entity that is managed by Russel Weiner's trust.
Weiner has made significant headway in the South Florida real estate market. In October 2020, Weiner purchased and flipped to homes in North Palm Beach for $48 million from the Swedish model, Elin Nordegren. He also purchased a mansion in 2016 for $20 million. He still owns this home.
According to Forbes, Weiner sold Rockstar Energy to Pepsi for $3.9 billion in 2020. It is estimated that Weiner is worth $4.1 billion.
The sellers, David and Leila Centner, are also the owners of the Centner Academy that is located in the Mami Design District. Earlier this year, the Centner's received approval from the Miami Beach Design Review Board for an addition on 5011 Pine Tree Drive.
This specific property was built in 1920 by one of the city's founding families and was designed by architect Russell Pancoast. The approval itself was for a two-story home, relocating the current residence, and relocating the boathouse.
The properties total 3.5 acres each with 150+ water frontage on Indian Creek. The property located at 5111 Pine Tree Drive features 9 bedrooms and 8 bathrooms, with over 20,000 square feet of living space. This property features 'old world' charm with hand-crafted hardwood floors, vaulted ceilings, and a Mediterranean design throughout.
The second property located at 5011 Pine Tree Drive is just one property over from 5111. The estate features a 3-story main house, guest house, and 560 square feet of water frontage. This property features a large dock for mega-yachts and multiple vessels. This property previously sold in 2018 for $14.5 million.