Eighty Seven Park Surpasses The 50% Sold Mark
April 12, 2017
by Sarah Elles Boggs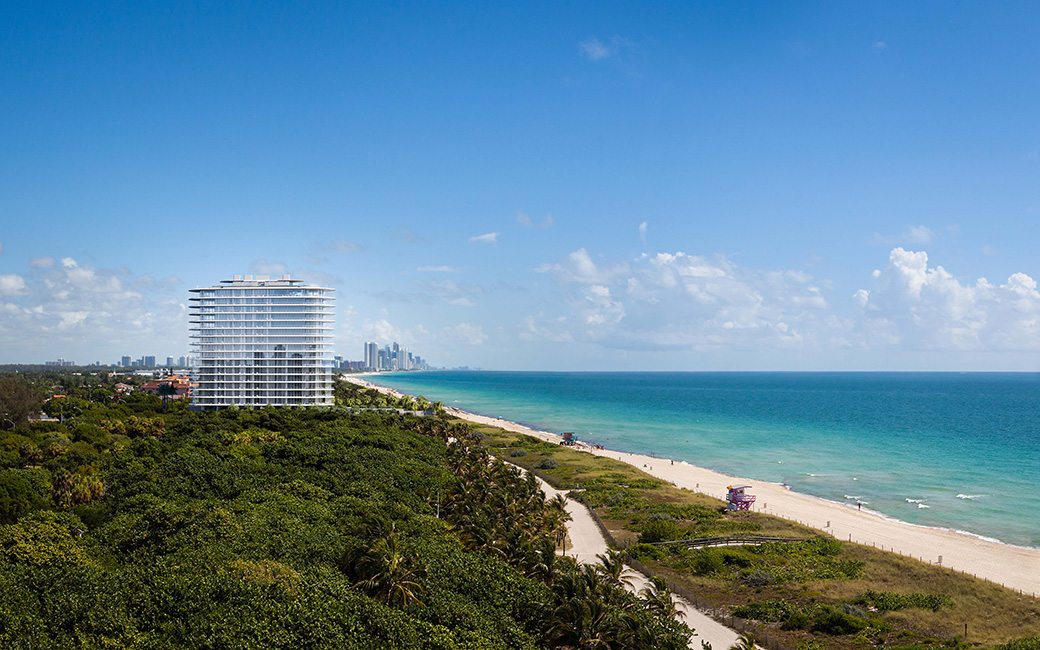 In the same month that they plan to formally break ground, Renzo Piano's Eighty Seven Park has surpassed the 50% sales mark. The 18 story tower will have 70 total residences and famous neighbors such as Michael Huffington, the Conde Nast family and the latest announcement, tennis star Novak Djokovic. He has reportedly purchased a 3 bedroom, 3.5 bathroom residence with a wraparound terrace for between $5.9 million and $8.9 million (the exact sales figure has not been disclosed, but that is the cost of available units with the floor plan he purchased).
Not to digress from the star factor, the residences will be quite nice. We were able to go for a preview last month, and the boutique building is impressive for those who love parks and have money. The tower is secluded between two parks. The 35 acre North Shore Park to the South is set to be redeveloped with money contributed by the developer. This park will be shared with the public, but a more secluded park will also be available only to residents. Each of the 70 apartments will come with a key to the door and a key to the park, much the way New Yorkers covet a key to Gramercy Park. The private key park will be built by the designers of the new New York Governor's Island.
According to a representative of the developer and against Miami trends, 55% of the buyers are from the United States. I imagine most of them are from New York, since New Yorkers are most comfortable paying $1.7 million for a 1 bedroom, even if it does have over 1,000 square feet. Prices go all the way to $45 million for the penthouse. 30% of the buyers are from Europe and 15% are from other international markets. Buyers from Turkey and Asian countries have been more active in our market over the last few months, while the Latin American market has cooled.
Site work on the build site has already commenced, and we expect groundbreaking this month or early next month.