Eighty Seven Park Goes Vertical In North Beach
October 24, 2017
by Sarah Elles Boggs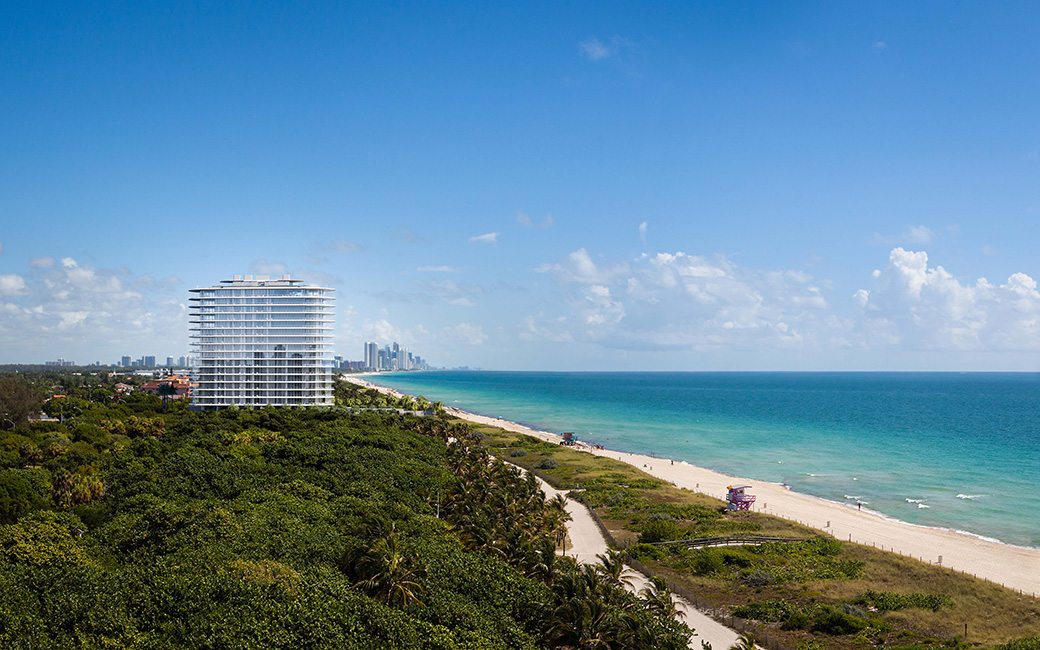 Pritzker Prize-winning starchitect, Renzo Piano's 87 Park will soon rise from the site just north of North Shore Park in Miami Beach. The developer, Terra Group, has finalized their construction loan and completed the 300 foundation pilings necessary to start bringing the 18 story project vertical.

Sales were launched in 2016, attracting the likes of Michael Huffington, the Conde Nast family and tennis star Novak Djokovic, all of whom are among the buyers in the 66 unit project that is now 60% sold. The boutique tower was named based upon it's location, nestled between two parks at 87th Street and Collins.

The 35 acre North Shore Park to the South is set to be redeveloped with money contributed by the developer. This park will be shared with the public, but a more secluded park will also be available only to residents. Each of the 66 apartments will come with a key to the door and a key to the park, much the way New Yorkers covet a key to Gramercy Park. The private key park will be built by the designers of the new New York Governor's Island.

Prices start at $1.7 million up to $45 million for the penthouse, which comes with a rooftop terrace and private pool overlooking the ocean.