Miami & Miami Beach Condo Supply Down Sharply
September 1, 2011
by Lucas Lechuga
Thanks in large part to a strong interest from international buyers, the South Florida condo market has fared extremely well over the past year despite global economic worries.  One would assume that the supply of condos has shrunk as a result, but to what extent?  Is the condo inventory problem finally a thing of the past?  Does the current supply of condos indicate a transition from a buyer's market to that of a seller's market?  The condo inventory and sales figures below should shed light on the subject to help answer these questions.
The figures below were compiled on August 31, 2011. Three sets of spreadsheets and graphs can be found below.  The first pertains to the inventory and sales figures for condos throughout Miami-Dade County.  The second focuses on those located only in Miami while the third set concentrates on condos residing only in Miami Beach.
I grouped the number of available condos into seven distinct price ranges and provided total closed sales figures over the past six months for each.  Columns three, four and five display figures for average closed sales per month, months of supply and years of supply, respectively. The last three columns show the percentage change in those figures when compared to those published slightly over 16 months earlier in April 2010.
As you will see, there is currently a little over 6 months worth of condos for sale throughout Miami-Dade County.  Obviously, the supply figures vary within each price range and again when looking at the figures specific to Miami and Miami Beach. It is important to note that the figures below only include resales listed on the MLS.  Developer inventory and closed sales are not included. My guess is that the statistics would be even more compelling had those figures been included.  To put things into perspective, I recently heard that Icon Brickell had been averaging around 60 closed sales per month.  With 1,796 total units, Icon Brickell had been the poster child of the oversupply problem in Miami.  Icon Brickell currently has less than 100 available condos for sale.  Word on the street is that sales for condos at Paramount Bay will launch later this month.  Once it does, Paramount Bay will be the last of the recently constructed condo developments to hit the market and will add just 350 total units.  Many of those condos have already been secured by original contract holders and interest from potential buyers for the remaining units is staggering.  A shortage of condos in Miami is an almost certain problem that lurks on the horizon.  Keep in mind, even if new condo developments were planned and approved tomorrow, it would be another 3-5 years for those condos to be completed and delivered.
Below, you will find the Miami-Dade County condo supply and sales figures for August 2011: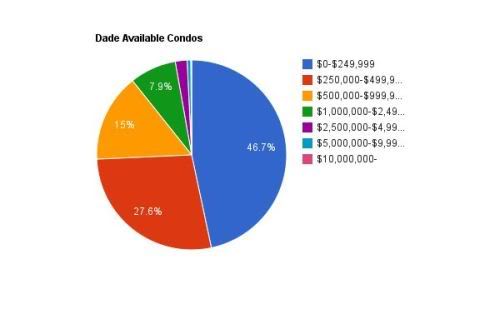 The following statistics encompass only those condos located throughout Miami (not other areas of Dade County such as Miami Beach, Aventura, Sunny Isles Beach, etc.):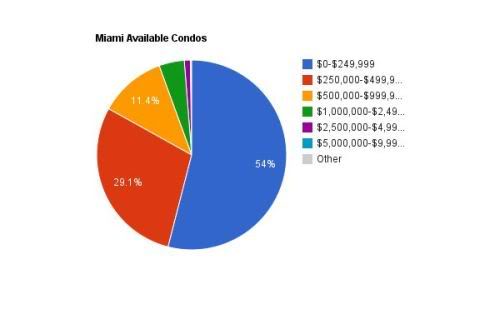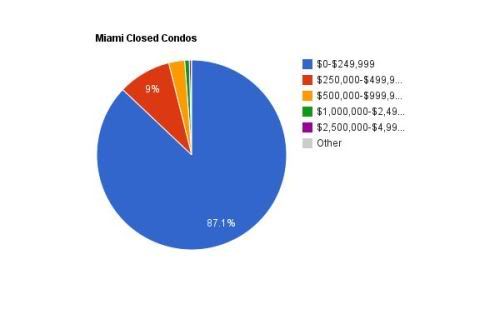 The following statistics encompass only those condos located throughout Miami Beach: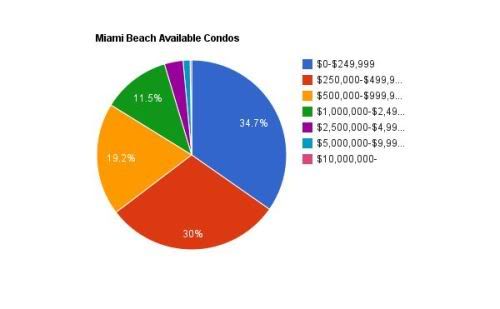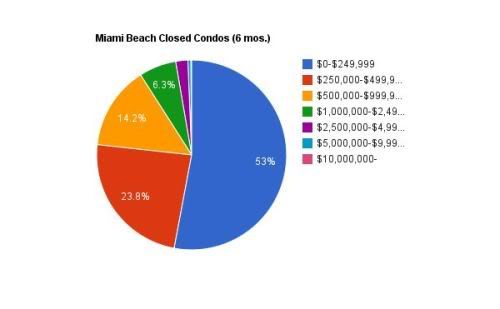 developer inventory