Total Number of Transactions Increased for this Week's Miami Dade Condo Sales
September 22, 2021
by Jacki Taylor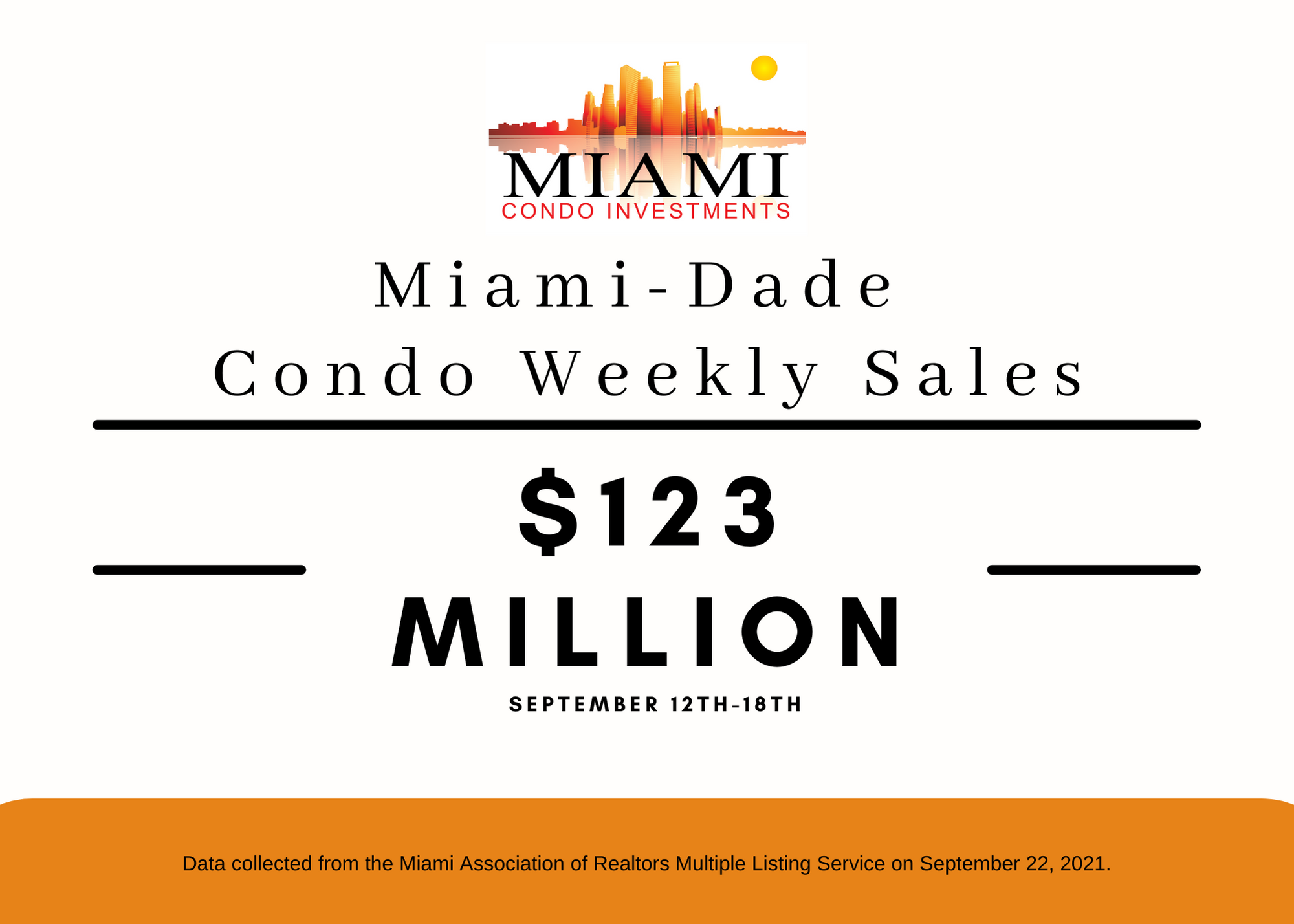 Over the past few weeks, we have seen a steady incline in overall condo sales including volume and number of sales. This is of no surprise with the increase of companies, execs, and people taking up residency in Miami-Dade County.
Coming in at $123 million, this week's condo sales volume increased from $85.3 million in the week prior. The total number of sales has risen to 198 for this week, up from 128.
The average price for condo sales reached $622,000 which has actually decreased from $666,000 then the week prior.
Leading this week's condo sales in a luxury unit at Continuum South Beach that sold for $8 million or $2,708 per square foot. This luxury property located at 100 S Pointe Dr. Unit #3507 was sold to tech entrepreneur Hari Ravichandran, who is the CEO of Jump Ventures and Aura.
Last week's highest condo sale was lead by Lucas Lechuga (Luxe Living Realty-Miami Condo Investments) with the sale of a Setai Miami Beach condo that sold for $12.3 million.
The sale coming in second includes a luxury unit at Palazzo Della Luna on Fisher Island. The property sold for $7.5 million or $2,045 per square foot and was on the market for 324 days. Luxe Living Realty's Dora Puig represented the seller.