Neo Vertika Market Statistics
June 27, 2017
by Sarah Elles Boggs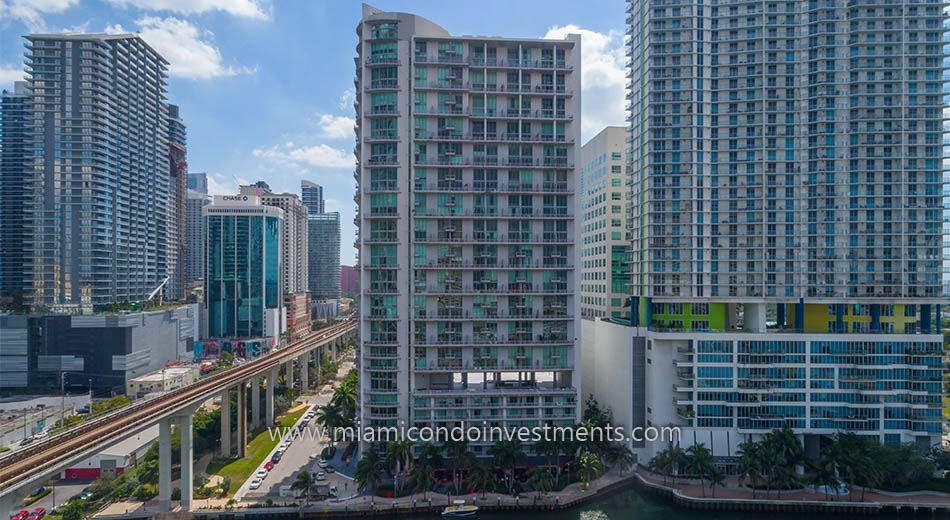 Just west of the Metrorail line in Brickell is Neo Vertika. It was built in 2006 and is the only building in the neighborhood that offers industrial-style lofts. I have always been a fan of the building since the units are unique, deals are plentiful and the building is very well-managed. Since the building is well-managed, financing is easier and the terms are more attractive to buyers. So how is the market doing today?
The sales market is holding strong! There are only 18 active listings today, 13 of which are unfurnished non-outlier listings (I took out the penthouses and lower-floor units since they don't fully compare). The listings are asking $349/square foot on average.
So far this year, 5 listings have closed in the building. This isn't a huge number, but when you consider the lack of available listings for sale, the metric looks far more healthy than buildings we have seen in weeks past. The units that did find a buyer closed for an average of $318/square foot after negotiating to 96% of asking price.
There are two types of one bedroom units at Neo Vertika. The smaller 638 square foot plan is really a studio, but is often marketed as a one bedroom. The 795 square foot one bedroom is a duplex loft. The studios are available for between $225,000-$245,000, duplex one bedrooms from $269,500-$294,500 and two bedroom duplex plans from $355,000-$450,000.
The rental market is also performing very well at Neo Vertika. With only 24 available options currently, 37 other units have found tenants so far this year. That gives us just under 4 months of inventory. The studios lease between $1,600-$1,700/month, duplex one bedrooms from $1,750-$1,900 and two bedrooms from $2,200-$2,550/month.
Looking at the current inventory, one deal that sticks out to me is apartment 2309, which is listed for $335,000. This is the lowest priced two bedroom option currently on the market and is leased for $2,400/month. A rental investor would earn a 4.7% return on their investment after you paid the taxes and HOA bills as quoted in the listing. That is a great return compared to buildings we have seen previously. The apartment also has a river view and is across the street from KLA, one of the most popular preschools in the area. Not bad!