Miami Q1 Residential Condo and Single Family Home Numbers are In, and They Look Good!
April 16, 2021
by Jacki Taylor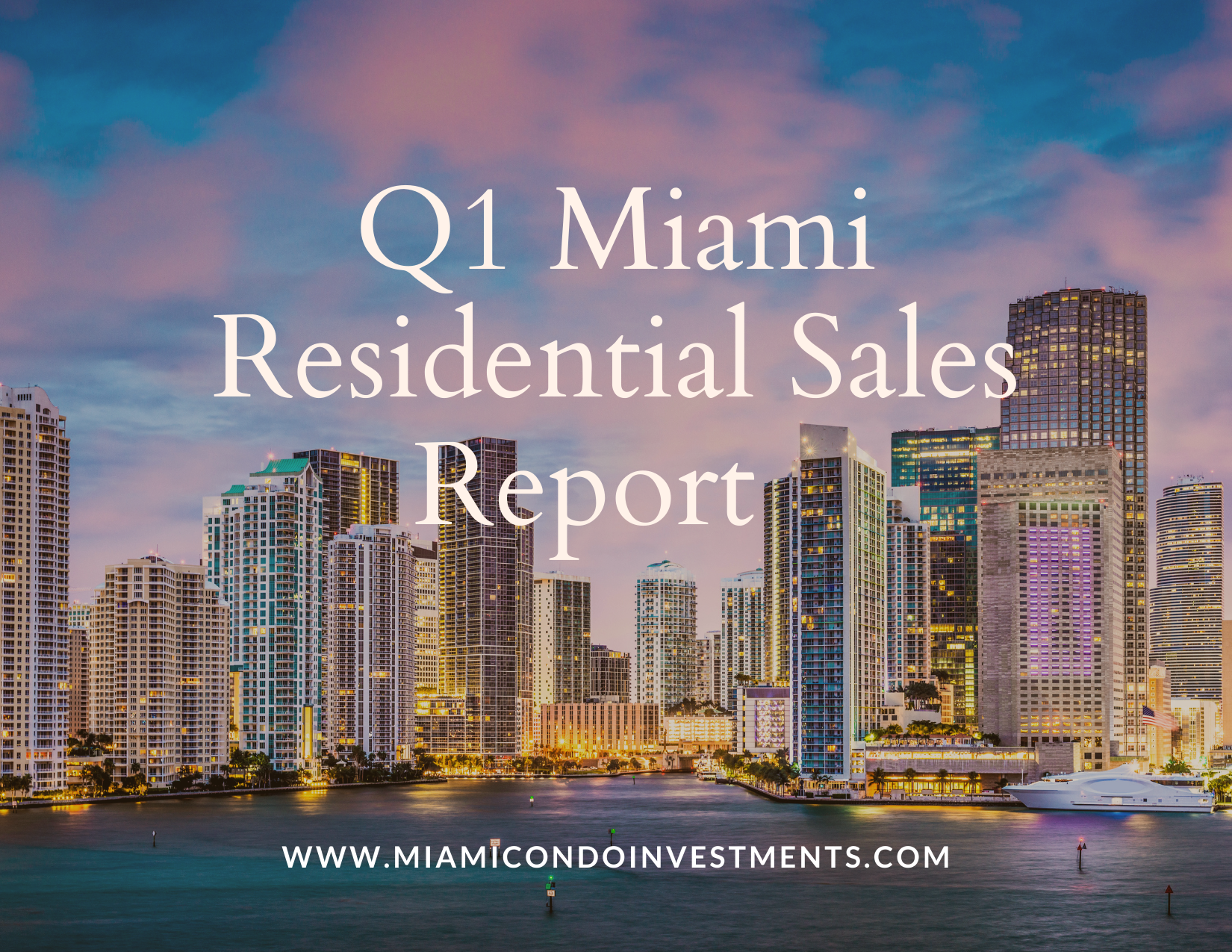 According to the quarterly Douglas Elliman's report for Q1 in Miami-Dade County, residential sales continue to rise. With limited inventory of single-family residences and condominiums, prices and sales have increased drastically.
Single-family sales increased by 162 percent and new signed contracts for condo sales have increased by 338.9 percent.
What's interesting for both condo and residential sales in Miami, the sales price of $5 million and higher have increased substantially. With condo sales over $5 million at a 492.2 percent increase and residential sales over $10 million at a 339.5 percent increase.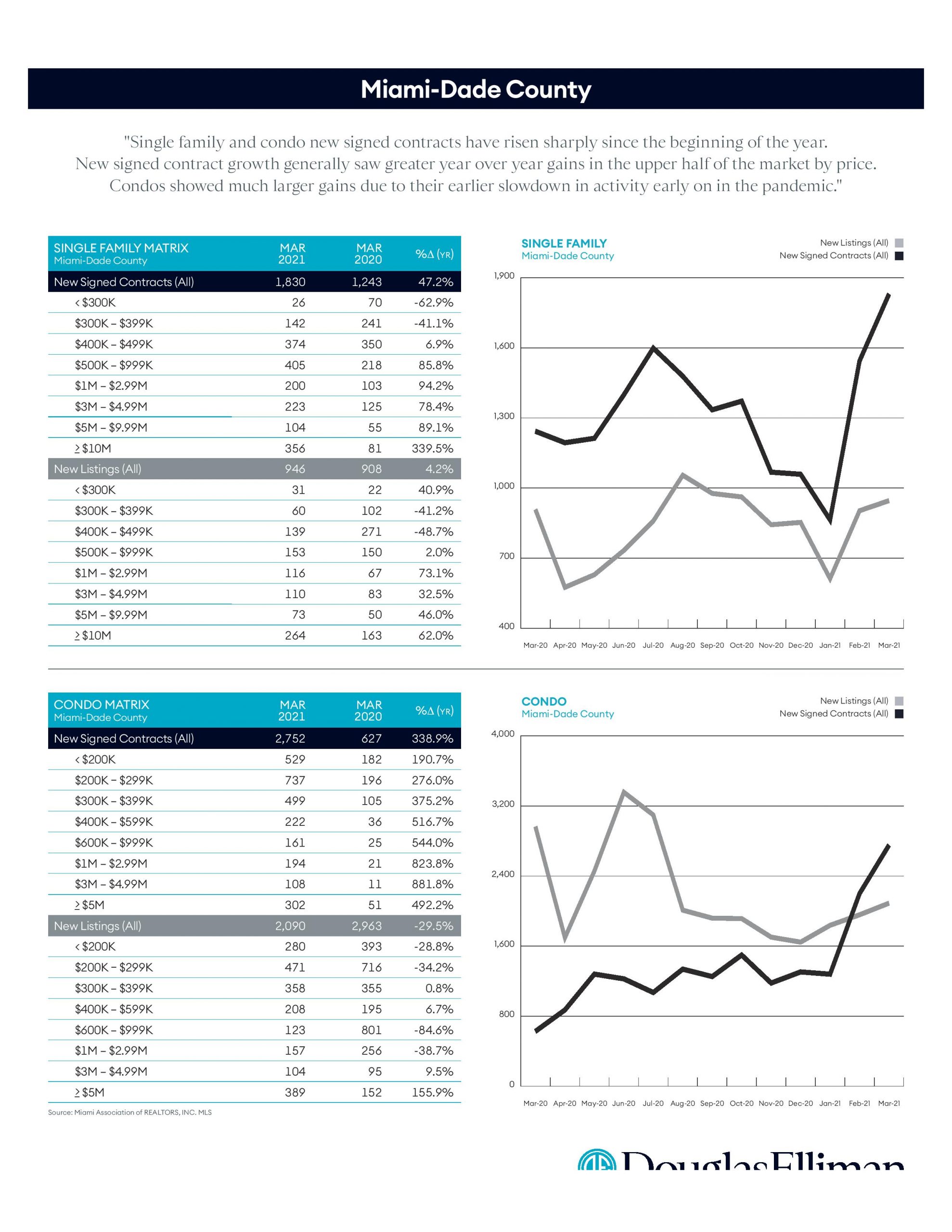 The median condo sale price is at $300,000, with a 14 percent increase compared to this time last year. According to the report, "Condos showed much larger gains due to their earlier slowdown in activity early on in the pandemic."
For Miami Beach, sales of condos and houses increased by 85% with 1,425 closings in Miami Beach. Nearly 10-month supply for single-family homes and condos remained. Condo sales in Miami Beach have increased by 75 percent to 1,192 sales. The median condo price at $510,000 rose 44 percent compared to this time last year.
Read the full report below: