Market Watch-Condo Sales Surge First Week of June in Miami
June 9, 2021
by Jacki Taylor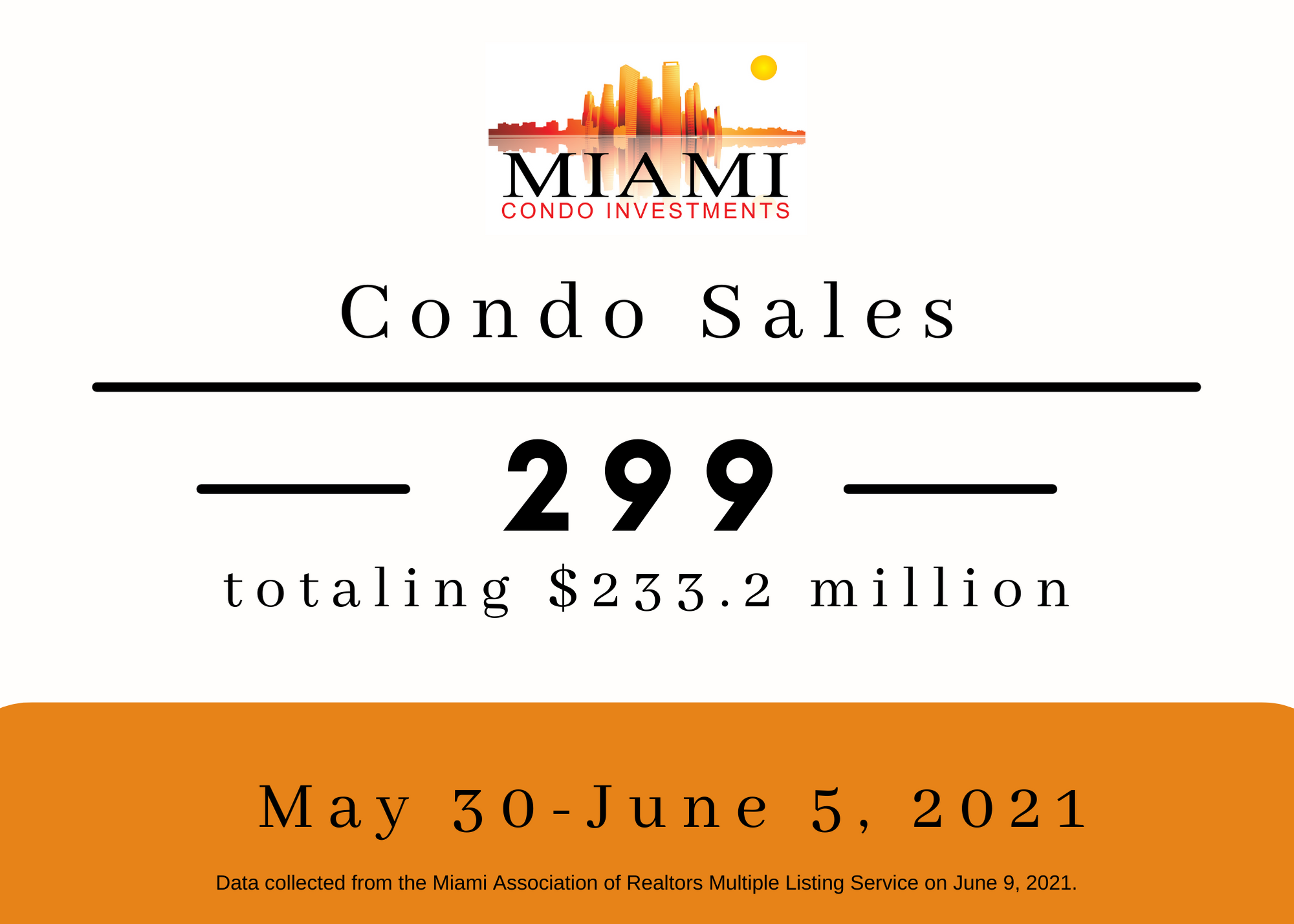 Condo sales and volume have surged for the for Miami-Dade county for first week of June. From May 30th to June 5th, 299 condo units sold for $233.2 million. This is up from the previous week in May at 274 units for a total of $183.1 million.
The average price for the units is $780,000, which is up from the last week of May at $668,000. Price per square footage is at an average of $447, with an increase of $31 price per square foot from the previous week.
The week's most expensive sale is tennis star Carolina Wozniacki and NBA player David Lee for a penthouse at Palazzo Del Sol at Fisher Island. The condo closed for $18.7 million at $2,670 price per square foot. The property was on the market for 472 days and listed by Dora Puig at Luxe Living Realty.
Coming in second is a condo at the Santa Maria Brickell in Miami at $13 million with $1,300 per square foot. This property was on the market for 1 day.
The 3rd most expensive sale was located at One Ocean 402, sold for $3.1 million at $1,516 price per square feet with 57 days on the market.