Marina Blue – Two Condos on High Floors For Sale
November 17, 2007
by Lucas Lechuga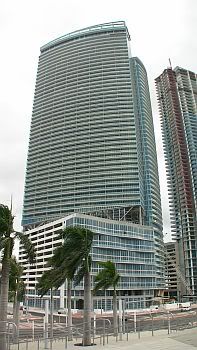 Someone who has contracts on two great units at Marina Blue contacted me earlier this week. He wants to sell one prior to closing and hold onto the other.
The first condo is unit 5108. The 08 line is the best line in the entire building since it is situated in the middle of the building and has the best views. This condo has 10-foot ceilings. All units on the 45th floor or higher have 10-foot ceilings as opposed to the non-loft units below that have 9-foot ceilings. The unit has 1,334 square feet of interior space and a 160 square foot balcony. He is asking $740,000 for this unit.
The second condo is unit 4609. It is a very rare floor plan that I didn't even know existed in the building. There are only six units that have this floor plan in the entire building. The condo has a total of 1,754 square feet of interior space and a 240 square foot balcony. As with the other unit, it has 10-foot ceilings. Both units have amazing water views. You can see the South Beach skyline, Biscayne Bay and the Atlantic Ocean. As you can see from the floor plan below it has a huge living room. He is asking $899,000 for this unit.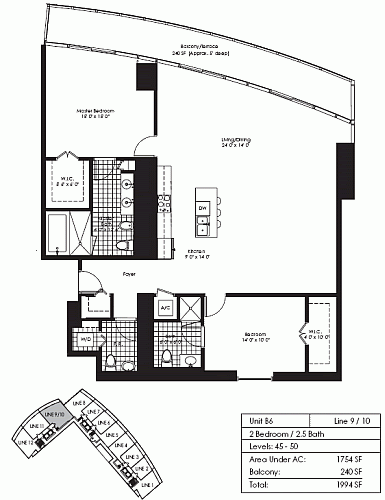 Closings are likely to begin at Marina Blue in December. Contact me if you or someone you know has an interested in either of these two units.