27 Star Island Drive (Casa Di Paolo) Hits the Market for $21M
March 12, 2012
by Lucas Lechuga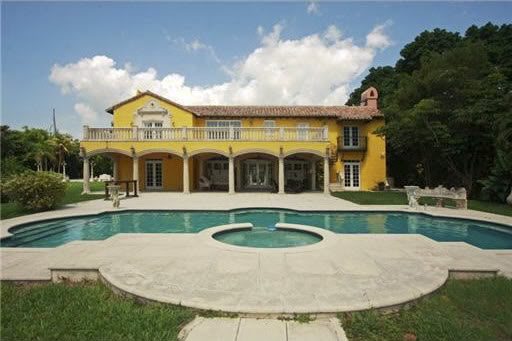 It may not be particularly noteworthy when a Star Island home hits the market for $20M+.  After all, there are currently two Star Island homes with asking prices of $35M.  What does make this new listing particularly noteworthy, however, is that 27 Star Island Drive, also known as Casa Di Paolo, was purchased last May for $10.75M.  The home was relisted earlier today with an asking price of $21M.  The listing makes no mention of any upgrades or additions made to the home since last May and the pictures included with the listing are the exact same which accompanied the listing last year.
Here's an excerpt from a blog post I wrote about the sale of 27 Star Island Drive last year:
The 12 bedroom/13.5 bath mansion resides on a 40,000 square foot lot and has 15,000 square feet of living space, a bayfront swimming pool and a boat dock with 100 feet of water frontage. The property sold in 300 days at a 17 percent discount from its initial asking price of $12.95M. The estate was previously purchased in 1999 for $5.9M.
There's no denying that the luxury real estate market in Miami is hot right now.  In fact, several major publication such as The Wall Street Journal, Forbes and Huffington Post reported last week about an Indian Creek home that was recently placed under contract for $40M by Sears Holdings Corp.'s chairman and hedge fund billionaire, Edward Lampert.  But just how hot is the luxury real estate market in Miami? How much has the luxury real estate market improved over the past year?  27 Star Island Drive may help to shed some light on these questions if and when it sells.  I'll be sure to keep an eye on it and report any property status updates