The Liaigre-Designed 3-Bedroom Condo at The Ritz-Carlton Residences Miami Beach – Asking $5.61M
January 1, 2021
by Lucas Lechuga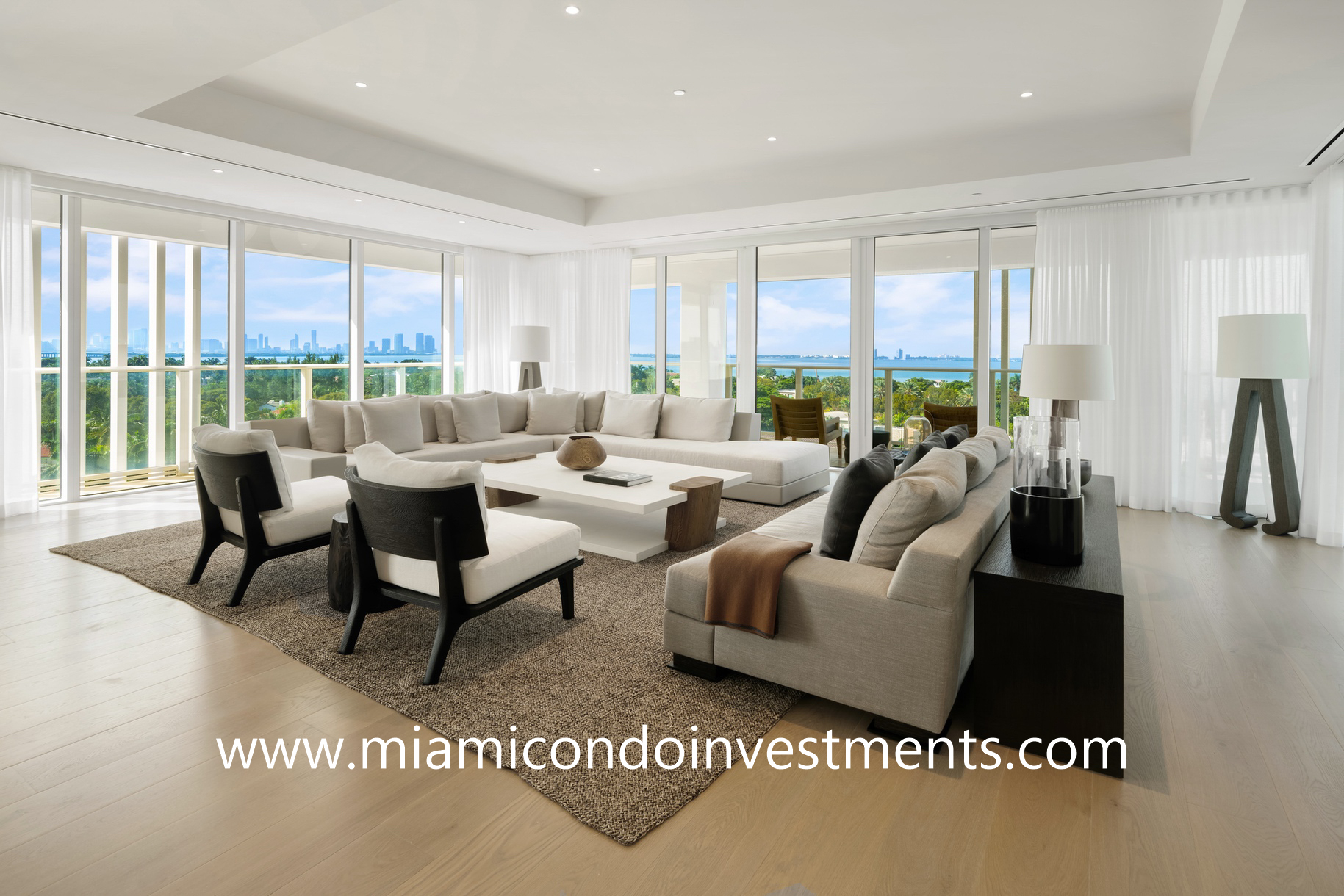 Some properties sell themselves. LPH-20 at The Ritz-Carlton Residences Miami Beach is one such property. The Liaigre-designed, 3-bedroom condo is an absolute jaw-dropper. From the moment you walk into the residence, you're welcomed to sweeping views of Biscayne Bay and the Downtown Miami skyline. The great thing about The Ritz-Carlton Residences Miami Beach is that it is surrounded by single-family homes, so the views from it are completely unobstructed from higher floors. Current zoning laws in that neighborhood prohibit structures from being built as high as The Ritz-Carlton Residences Miami Beach, but the developer, Lionheart Capital, developed the property from an existing 1,000,000-square-foot hospital that had been grandfathered in. Had the developer demolished the hospital and started anew, the new structure would have been required to abide by current zoning regulations. The end result...a condominium development boasting some of the most amazing, 360-degree views of the bay, city, and ocean.
Lower Penthouse 20 at The Ritz-Carlton Residences Miami Beach is a sprawling 3-bedroom residence with 3.5 bathrooms, a family room, 3,431 interior square feet, and 420 square feet of terrace space (see LPH-20 floor plan). It features a Piero Lissoni-designed Boffi kitchen with Gaggenau appliances, stone countertops, and a gas cooktop as well as a Piero Lissoni-designed master bathroom with stone floors and walls, a jetted soaking tub, Zucchetti fixtures, an over-sized glass-enclosed shower with a rainfall showerhead, and His and Hers vanities. And those unfamiliar with Liaigre furnishings, they're nothing short of spectacular. Founder, Christian Liaigre, an iconic French interior and furniture designer who passed away this past September, is renowned for his minimalist design and emblematic use of wood and leather.
As mentioned in a previous post, I truly feel that The Ritz-Carlton Residences Miami Beach is Miami Beach's best-kept secret. The 7.5-acre site houses some of the best amenities and services that can be found in a South Florida residential development. But don't take my word for it. I urge you to check it out for yourself. If you or anyone you know has an interest in touring LPH-20 and/or other options at The Ritz-Carlton Residences Miami Beach, contact me (Lucas Lechuga) at [email protected]. I may also be contacted by phone at 786-247-6332.