Jade Ocean Sunny Isles Beach Photo Tour – Common Areas
October 28, 2009
by Lucas Lechuga
A few weeks ago, I had the opportunity to tour Jade Ocean located in Sunny Isles Beach.  I'm a big fan of Jade Beach so I was very excited about taking a look at its sister project.  The main difference between the two projects is that construction costs for Jade Ocean were much higher due to the building being constructed entirely of glass to capitalize on views.  Each and every unit at Jade Ocean has a direct ocean view with floor to ceiling glass windows.  Most condos at Jade Ocean also have intracoastal water views.  The architect, Carlos Ott, did an outstanding job in designing both beachfront buildings.
Closings for Jade Ocean started at in August of this year and, with the developer's willingness to be realistic about prices in today's market, there's no doubt in my mind that the building will be a grand success just as Jade Beach.  Closings for Jade Beach started in August 2008 and presently the developer only has 6 units remaining.  With all the "doom and gloom" talk that's out there, I call that a tremendous success.  Jade Beach and Jade Ocean are both ultra-modern developments which emanate luxury.  I guess you can say that buyers in any market know a good thing when they see it.  Another added bonus is that Jade Beach and Jade Ocean are both Fannie Mae approved.
Call me now if you'd like to learn about the great deals currently available at Jade Ocean 786-247-6332
Valet area at Jade Ocean with ocean views the moment you drop off your car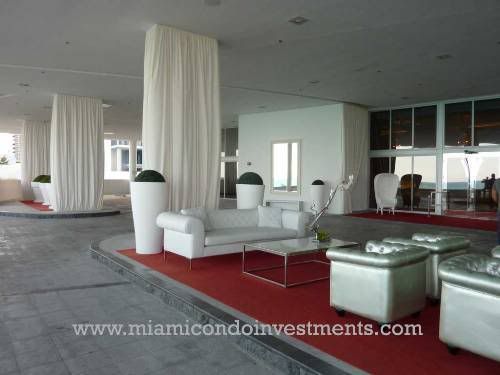 Lobby at Jade Ocean with furniture and decor provided by Fendi
Mailroom at Jade Ocean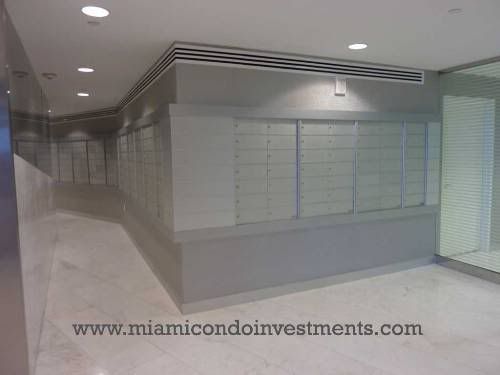 Spa receptionist.  The spa has a steam room, sauna, massage room and lockers.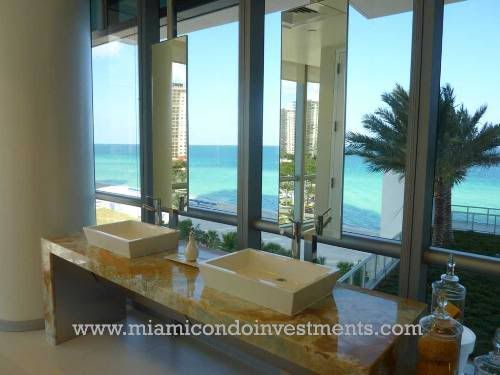 Fitness center at Jade Ocean with TechnoGym equipment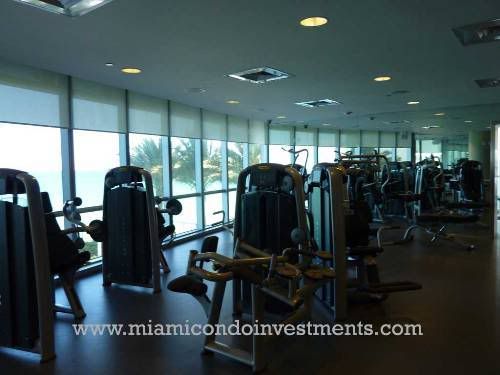 Jade Ocean has both sunset and sunrise pools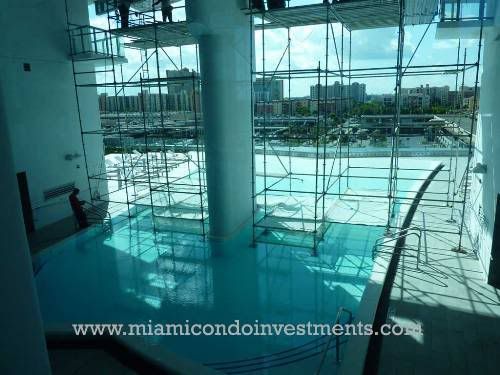 The club room furniture and decor is also provided by Fendi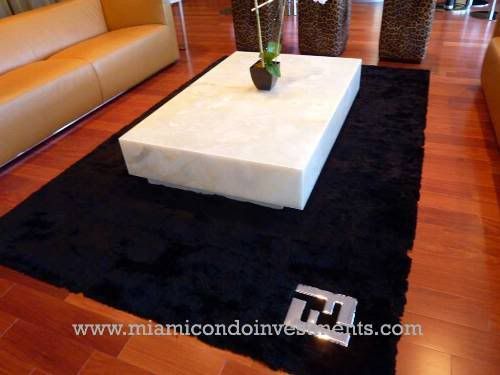 Movie theater room
Children's playroom
Bar, kitchen and restaurant for resident use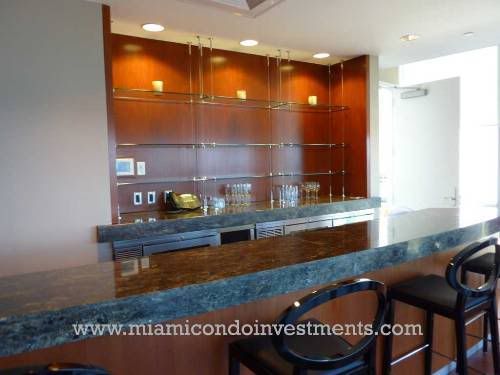 Later this week, I'll do a follow-up post with photos of a few model units at Jade Ocean.