IconBrickell Condo Association Releases Scope and Dates of Pool Renovation
September 14, 2016
by Sarah Elles Boggs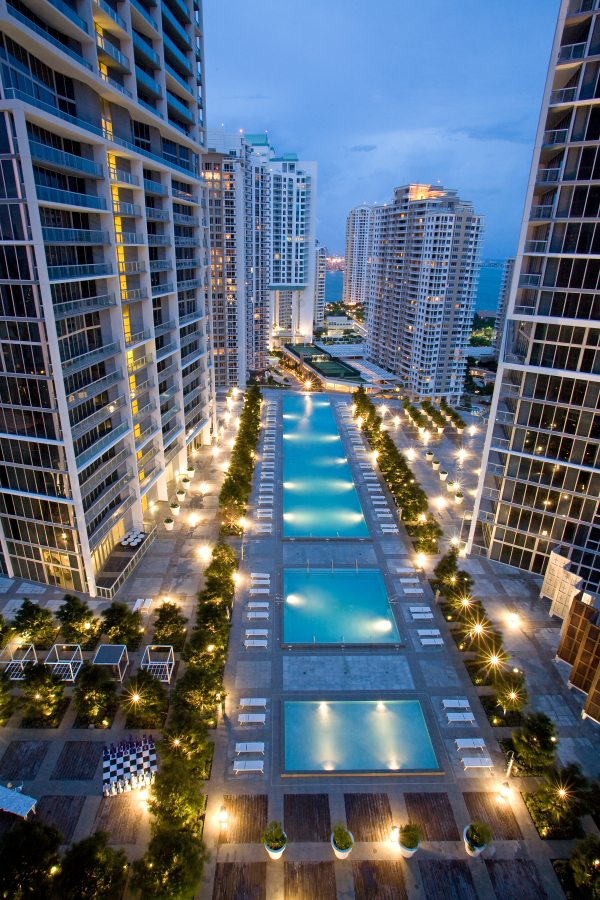 The condo association at IconBrickell sent out a newsletter today to all of the residents, detailing the scope and dates of the pool renovation that nobody is looking forward to. Apparently, the defects were discovered almost 5 years ago and they have been working all this time to find an efficient way to make the repairs.
According to the 2 page newsletter, the spa and fitness center will remain open but they confirmed the pool will remain closed until the fall of 2017. Surprisingly, the newsletter did not make mention of the special assessment that was was passed in June or a lawsuit for the defects. They did introduce the construction team and give a preview of the tiles that were chosen for the new pool. Why anyone would build a pool and not use non-slip tiles is beyond me, but here we are.
While all of the whispers have been circling about the massive repair, values in the building have already started to be affected. Rental prices are down about 10%. The problem is that the iconic pool is a big reason people choose to live at IconBrickell. People don't really like living in a construction site, so the apartments there aren't able to command the premium they once did.
Take as an example our listing of apartment 4104 in Tower 1. It has the double-height ceilings that people ask for in the building and a great view. Last year, we rented it for $2,600 and this year it has been sitting on the market since July… even with a reduction in price to $2,300.
In Tower 2, we have another rental listing, Unit 4103. It is the big 2 bed plus den plan that is one of the most popular in the building. The furnishings are gorgeous, and it also has the double height ceilings? It is also priced lower than the lease value of last year, but is sitting lonely since June.
Hopefully, the construction team that took almost 5 years to put together will work fast and do things the right way this time. Nobody is looking forward to the next year at IconBrickell except investors looking for a deal.
IconBrickell Newsletter on Scribd