Cincinnati Businessman Sells Miami Beach Mansion 6 Months after Purchasing Property
November 11, 2021
by Jacki Taylor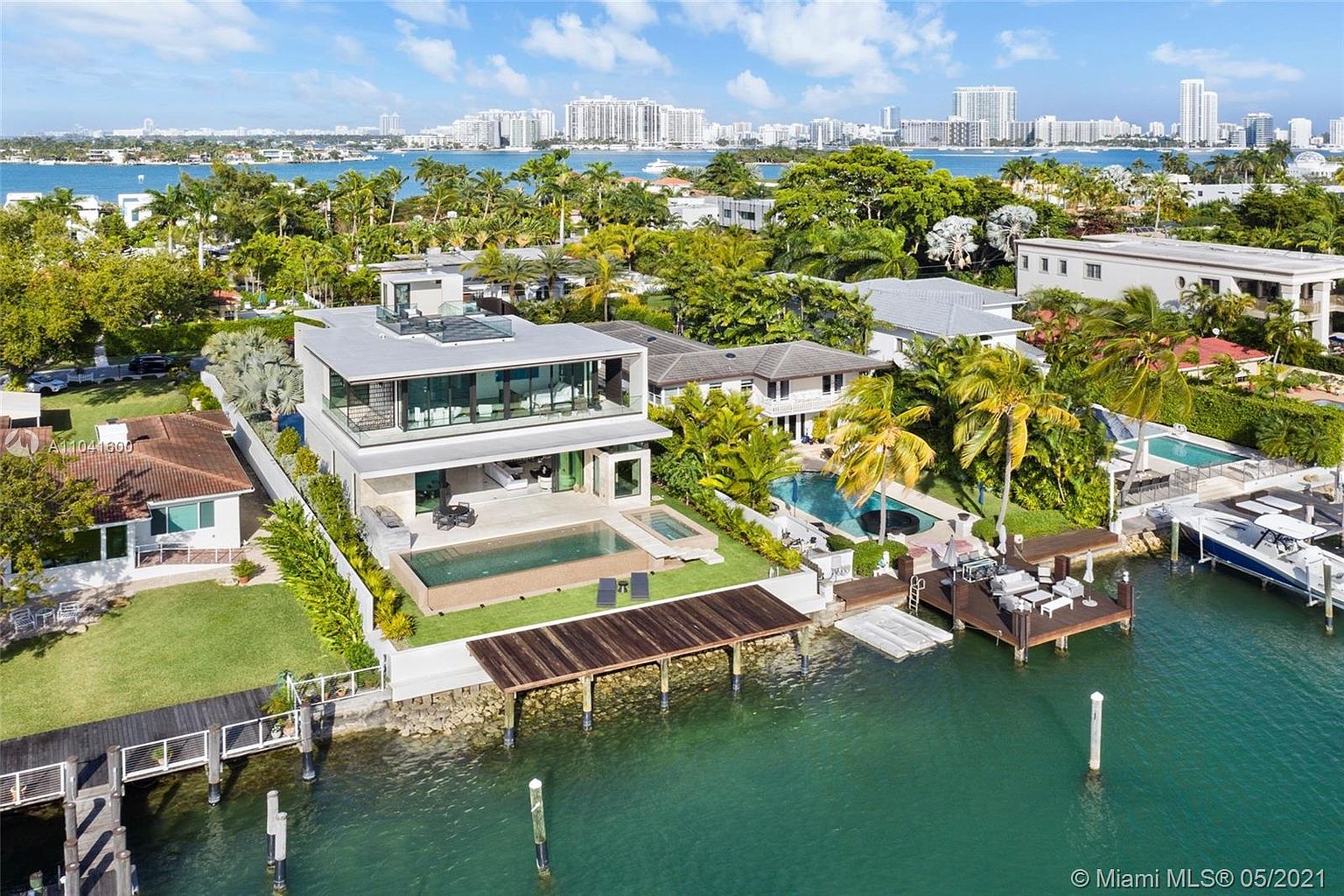 Cincinnati businessman, Josh Lehman recently sold his Miami Beach Mansion for $17.5 million. The waterfront mansion located on Hibiscus Island was sold 6 months after Lehman first purchased for a profit.
The buyer listed as Top Hibiscus LLC, an entity managed by Jose Carlos Pontes. Pontes is the head of Grupo Marquise a Brazilian-based construction company.
The mansion last sold for $15.5 million in May 2021 closing at a $2,850 per square foot. The current price closes close to $3,219 per square foot. The property was purchased with cash.
The property itself located at 160 S. Hibiscus Drive in Miami Beach features 5 bedrooms and 5.5 bathrooms totaling 5,427 square feet of living space. Upon entering, you immediately notice the tall ceilings, floating staircase, and the floor-to-ceiling sliding doors that lead to the exquisite back yard.
The waterfront mansion also features an Ornare custom kitchen, bar, spacious master suite with marble bath and Mia Cucina his/her closets. The exterior is complete with a rooftop deck, infinity edged pool with views of Biscayne Bay, outdoor bbq, and a 2 car garage.
The property was built earlier this year and the architect behind the modern design is Reinaldo Borges with interiors by Tara Nia Design. The home purchase also included a furniture package. The property also features a long dock for up to 38 foot boats.
Pontes, the purchaser of this property also sold another mansion that was located on Hibiscus Island in July 2021. That property located 150 S. Hibiscus was sold for $26.5 million.