The Harbour, in North Miami Beach, Launches its Sales Center
August 1, 2016
by Sean McCaughan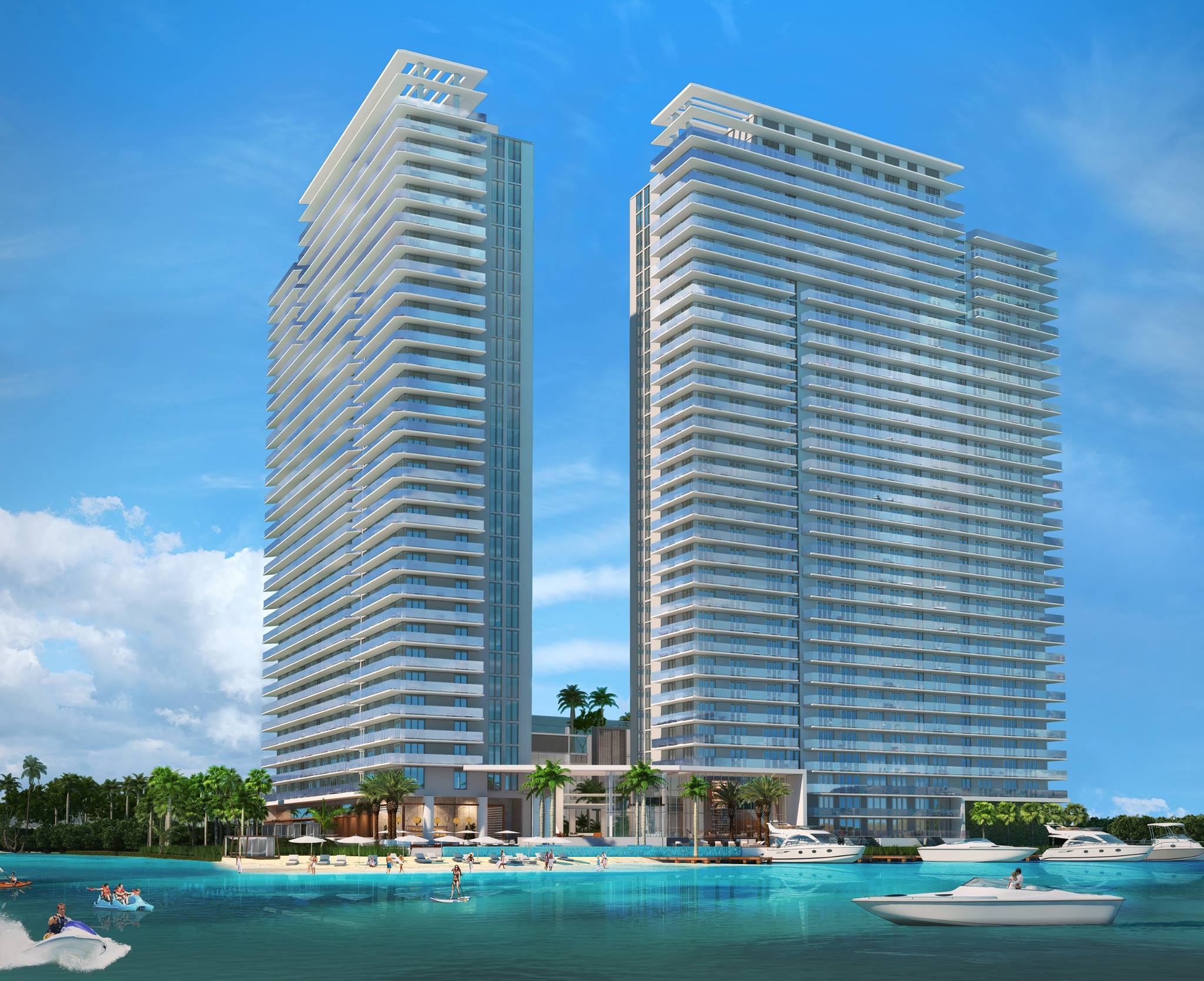 The Harbour, a twin-towered development in North Miami Beach launched its sales center a few weeks ago with a good ol' fashioned sales launch party Miami style. Located on a large piece of land wedged between East Greynolds Park and Oleta River State Park, the 425 units in the two 32-story towers are destined to have some pretty hot views. That's one of the many benefits of parks people, and why Miami needs more of them.
The large lot that is occupied by the Harbour, and the fact that all the residences are concentrated in the two towers, leaves room for amenities and green space down below. At ground level there will be a beach with aquatic sports equipment, including boating, paddle boards, kayaking, wind surfing, sailing, scuba diving, and fishing. The buildings will have a pool, a soccer field, multi-purpose field, tennis court, and an aromatherapy jogging trail. There will be a two-story residents lounge with library, billiards, poker, and TV, as well as a fitness center and spa.
We're waiting on sales figures, but a year ago the project was allegedly 80% reserved, so let's hope their impressive.