The Underline Reveals Plans for New Brickell Park
November 5, 2015
by Sarah Elles Boggs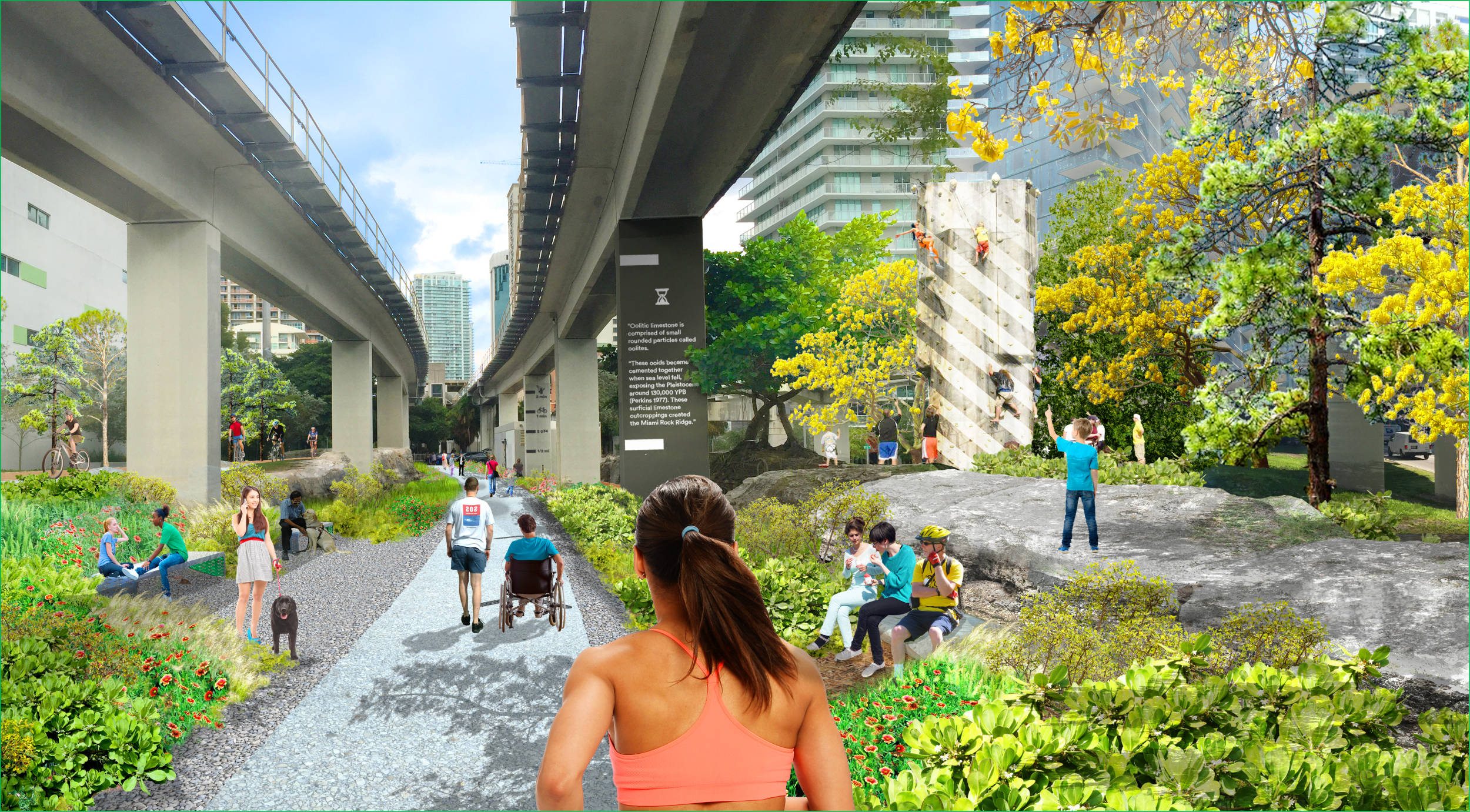 The green area under the Metrorail line in Brickell has historically been the dividing line between East Brickell and West Brickell, but will soon be a thriving park area reminiscent of Manhattan's High Line. The co-designers of the famed park have unveiled a master plan for the green area under the rail line stretching from the Miami River all the way to Dadeland.
While the 10 mile master plan in its entirety is ambitious, it is also supported by local businesses, governments and locals alike, all of who have been searching for more park space for some time in our community. The initial $5 million government grant is proposed to build out the Brickell section as a demonstration project so that the success story can be taken back to the state Legislature for additional support. Previous requests for additional funding have been approved by the state Legislature but vetoed by Gov. Rick Scott.
The Brickell section of The Underline will feature a riverfront seating area, picnic areas, outdoor gym, shaded play area and a MUCH needed dog park. An area of naturally formed oolite will be incorporated into a play area with a rock climbing wall. Once completed, each stop of the Metrorail will boast different community friendly features to improve the nearby communities.
On Monday November 9, the Friends Of The Underline support group will host another presentation of the plan in its' entirety. This will be the last opportunity that the public has to comment on the master plan before it goes to the Miami Dade County Commission for approval.  Here is the information of this presentation for those who would like to attend:
Monday, November 9, 2015
6:00PM-8:00PM
University of Miami School of Architecture – Glasgow Hall
1223 Theo Dickinson Drive, Coral Gables FL 33146
This is a free event. You can download tickets here.