Frost Science Museum President Announces "Substantial Completion" For Late 2016
September 28, 2016
by Sarah Elles Boggs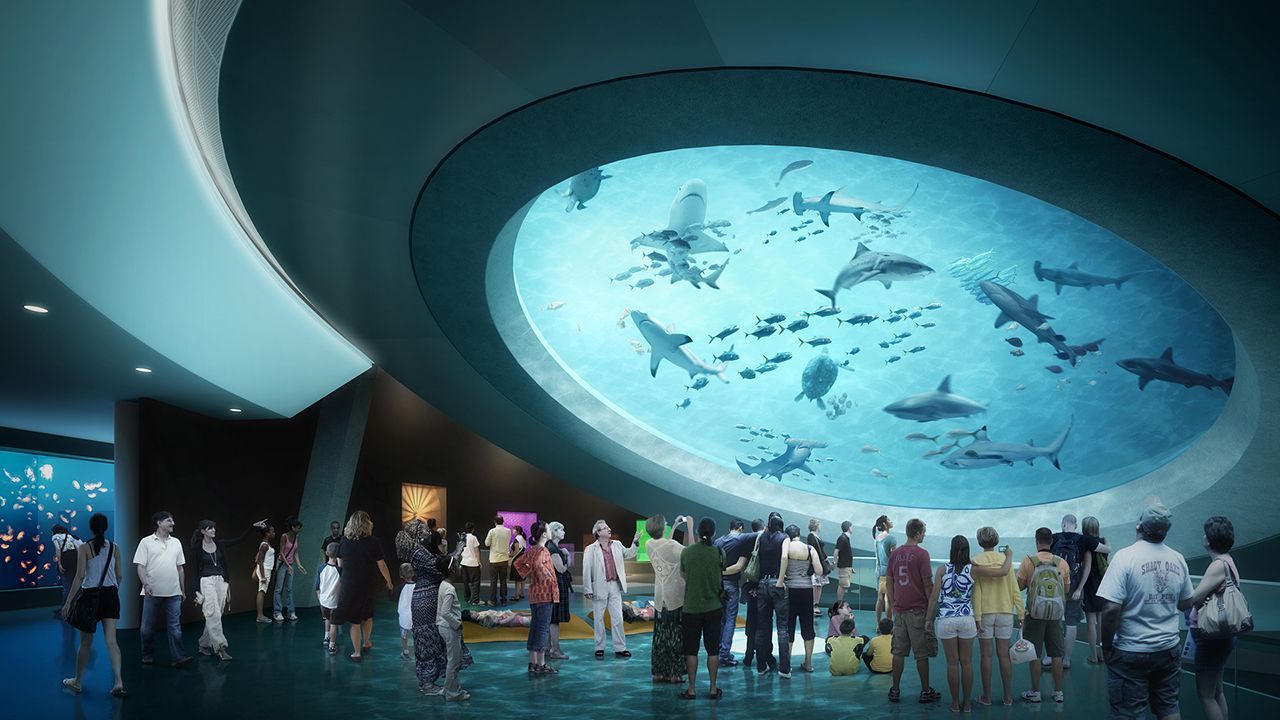 Despite many roadblocks and hurdles over the recent past, the new Patricia and Philip Frost Museum of Science is on track to be substantially completed in 2016, according to Frank Steslow, President of Frost Science. While the actual date of completion is still unknown, they expect to obtain the TCO (temporary certificate of occupancy) in December.
The project was envisioned to be an ultra-modern replacement to the original science museum that was opened in the early 1960's, and boy, does it deliver! Some of the more intense features include a 500,000 gallon gulfstream aquarium that is open to the sky and visible from all five levels of the museum. It is a replica of the environment in the Gulfstream habitat and will collect and reuse rain water.
Aside from the Gulfstream Aquarium, the museum will have a section for diving birds, a mangrove nursery, a living Indo-Pacific coral tank, an Atlantic reef fish tank and a ray touch pool. Throughout the museum is a "Living Core," an integration of South Florida's wildlife, habitats and aquaria. The Core is progressive through each floor so that visitors can visually experience each separate stage, then connecting the five ecosystems.
This announcement is very refreshing after so many months of criticism surrounding the project. There have been delays, funding issues, mismanagement and most recently, lawsuits between the construction firms. I have my fingers crossed that the TCO does in fact come soon and we are able to enjoy our newest park in its entirety.
For the latest construction progress, check out the museum's live construction cam here.