Condo Shopping In Style: Palazzo Del Sol's $2 Million Yacht Tender
June 30, 2017
by Sarah Elles Boggs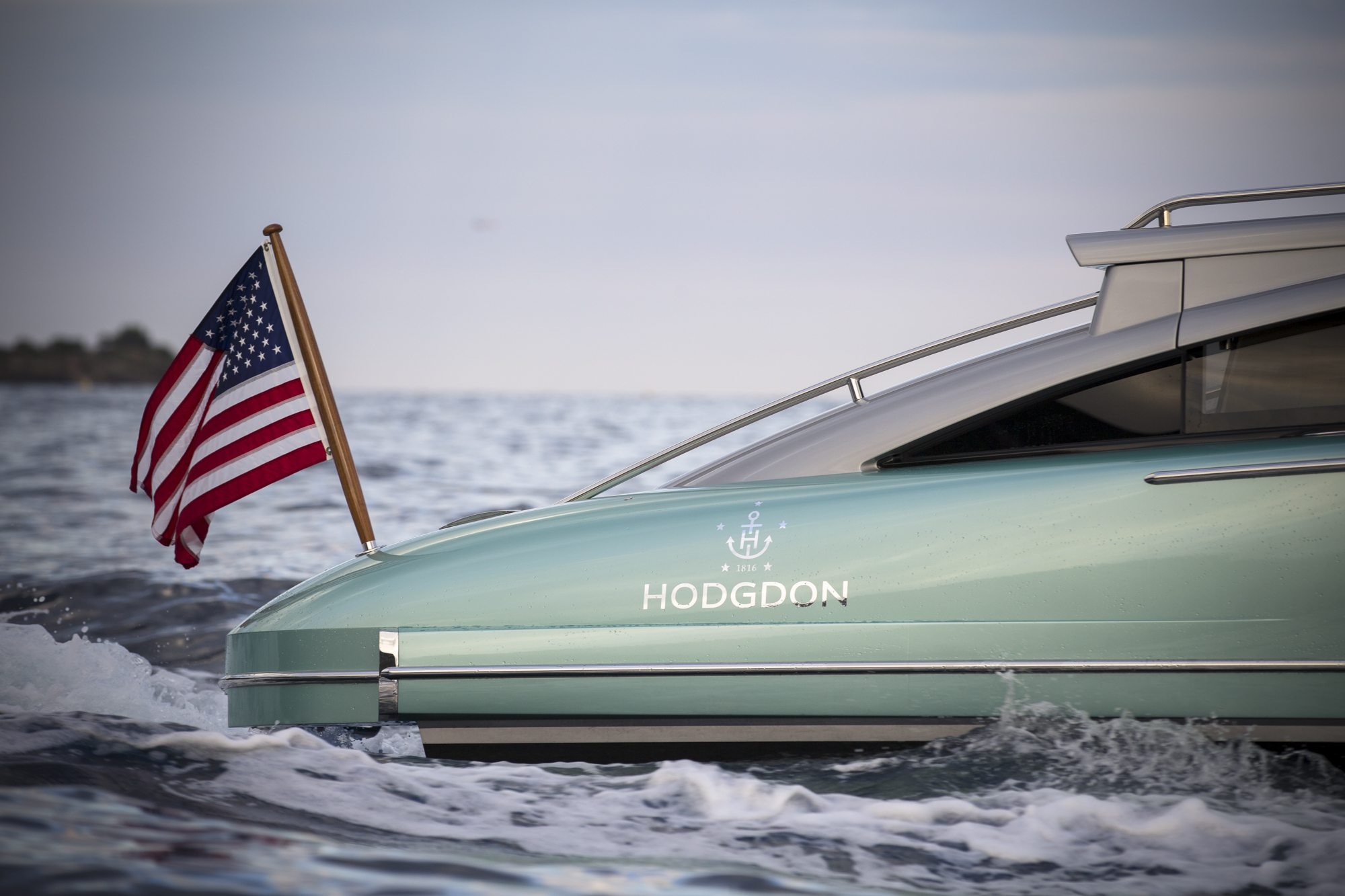 On the island, they affectionately call it "The Water Shuttle", but you've never seen a water shuttle like this. Fisher Island's Palazzo Del Sol has commissioned a $2 million Hodgdon Yacht Tender to shuttle their potential buyers to and from the private island.
With its design inspired by the Venetian water taxis, the 10.5 meter limo tender offers a smooth, quiet, comfortable and relaxing ride, even in unfavorable weather conditions. The entire salon hard top rises hydraulically for full-height headroom, offering easier boarding and 360 degree visibility, also allowing the breeze if buyers choose. The port and starboard windows also power down for ease of boarding.
The interiors are custom designed and built with Pearwood and Elmwood burl countertops and surprisingly chic Italian leather seating. The clean, sleek sculpture, custom fabricated hardware and long, graceful lines provide an incomparable visual aesthetic.
The exteriors have teak decking, and a dramatic paint scheme and custom selected, designed and fitted Honduran Mahogany cap rail. The entire shuttle accommodates up to 11 guests including two oversized owner's seats.
A water shuttle like this certainly sets the stage to purchase one of the most luxurious condos in Miami or Miami Beach. The project is currently 70% sold out with remaining residences priced between $7.3 million for a 3 bedroom residence up to $26.4 million for the 4 bedroom upper penthouse.
Once on the island, buyers are toured on Garia golf cars, which are also gifted to them upon closing of their new homes. Since the island is notoriously and strictly private, golf cars are a primary means of transportation among the neighbors. Palazzo Del Sol is different from the original Fisher Island buildings in that it has its own designated amenities, rather than having to go to the Fisher Island Club for everything.
Feast your eyes on this video of the "Water Shuttle" followed by a preview of Residence 7072 W, which is a 3 bedroom, 3.5 bath with over 7,750 square feet of interior living space and over 750 square feet of terrace space that is currently offered for $7,736,000.