Check Out the Amenities at Fisher Island's Very Plush Palazzo Del Sol
May 13, 2016
by Lucas Lechuga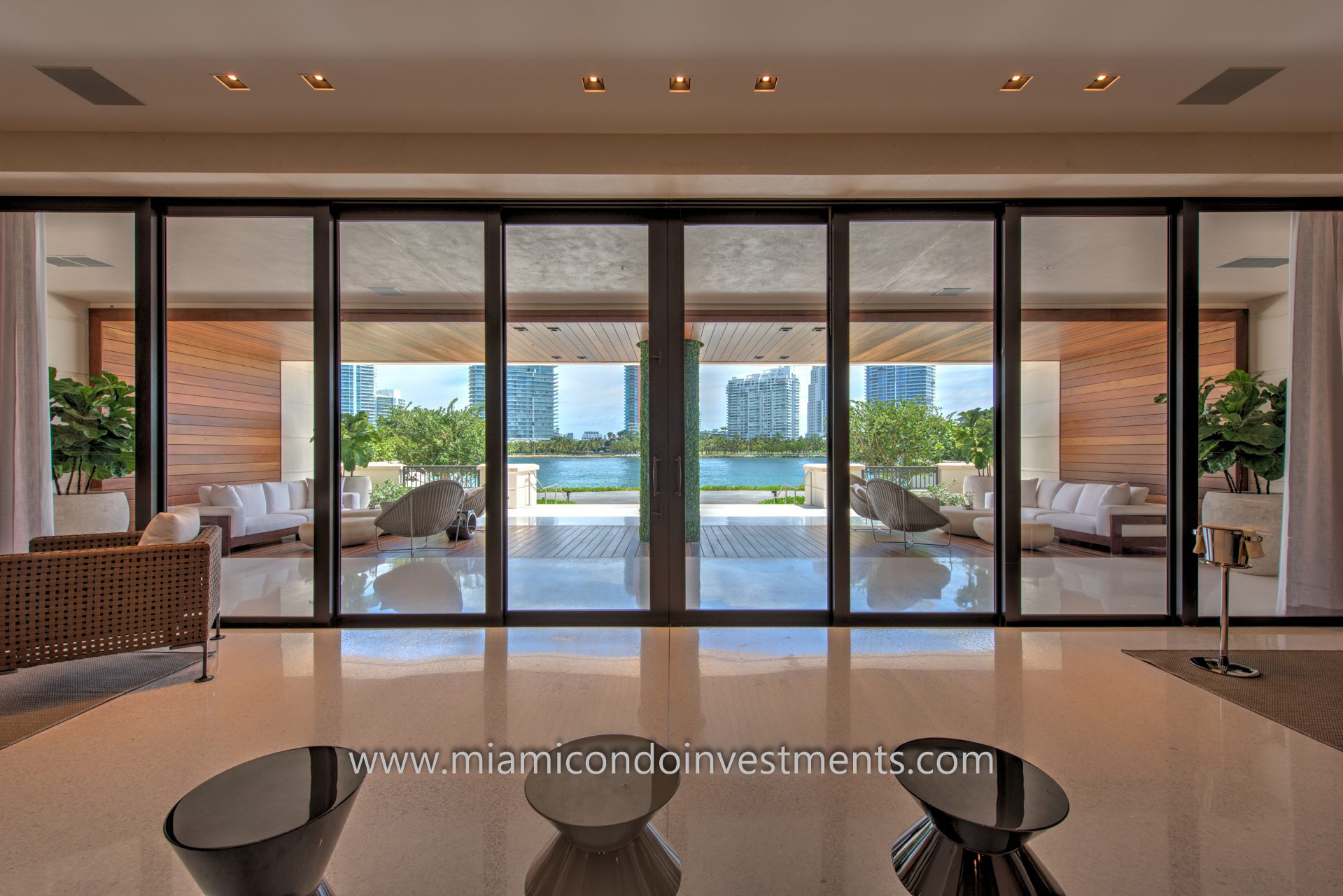 Residents are already moving in to Fisher Island's completed Palazzo Del Sol, where the luxurious 47 unit building is the first new residential building to be completed on the ultra-private island in ten years. Designed by Kobi Karp, with interiors by Antrobus & Ramirez, and landscaping by Enzo Enea, Del Sol takes Fisher Island's traditional Mediterranean Revival architecture and modernizes it as much as possible. Lines are straighter, walls are glassier, and many of the interior spaces are just massive.
In a trend reflected in many of its amenities, like the spa facilities and the residents' lounge and aperitivo bar, Del Sol is offering in-building services that residents previously had to travel to the island's club to take advantage of. Whereas Fisher Island has always been very secure, Del Sol is the first building on Fisher with interior lobbies and door men. You can now chose to have your workout in the fitness center downstairs from your unit, or take your golf cart to do it at the Fisher Island Club. You can have your morning coffee at the aperitivo bar, or again, take that golf cart to the club. Other amenities include private massage rooms, a beauty salon, a children's playroom, poolside cabanas for purchase, a business center, and a movie theater.
Largely completed, Del Sol is currently fitting out two model units which are expected to be completed by August. Next door, the building's twin, construction of Palazzo Del Luna is underway. The foundation, with an underground garage like Del Sol's, is complete, and vertical construction is beginning. The first crane to be put in place is easily visible from the MacArthur Causeway.
Palazzo Del Sol is being exclusively sold by broker Dora Puig's Luxe Living Realty, which Miami Condo Investments is affiliated with.