Construction Accident at Echo Brickell Leaves 1 Dead, 5 Injured
October 19, 2016
by Sarah Elles Boggs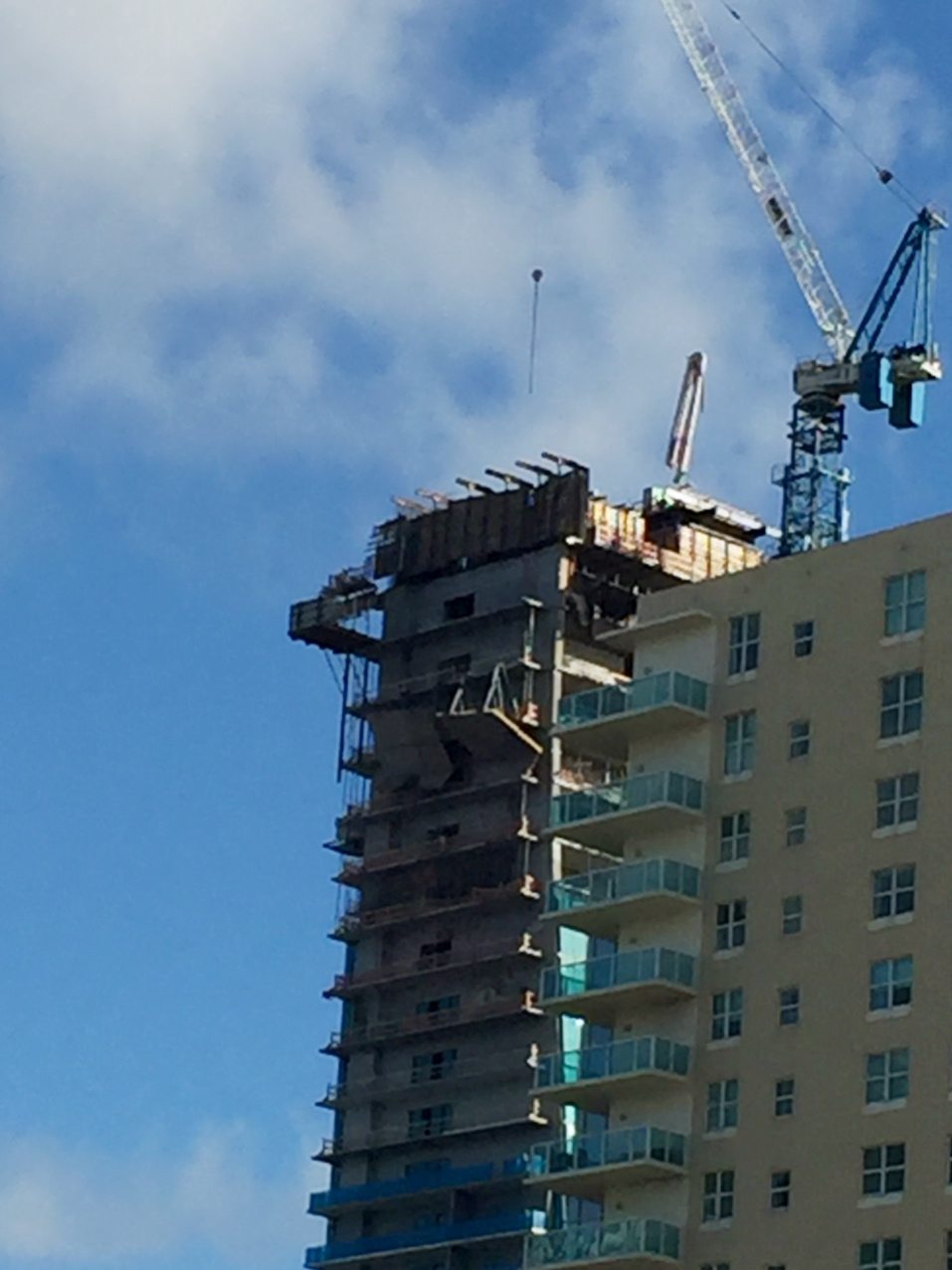 Being that Brickell is one of the most densely populated neighborhoods in America, traffic is typically pretty congested, but today was a different level. Right at rush hour, there was an accident on the Echo Brickell construction site, showering Brickell Avenue with construction debris that left 5 people injured, 1 passed away and thousands were stuck in gridlock.
Many news outlets are reporting that a construction crane fell, but as you can see in the photo, it was a scaffolding that came loose and fell from the 48th floor down to the street. The construction crews were getting ready to pour the concrete into the form set that they had built when the panels came loose and fell. Luckily no construction workers were standing on the scaffolding at the time.
Down on the street, a car was crushed by the falling debris and the driver was trapped inside. Emergency workers quickly closed Brickell Avenue and evacuated the Four Seasons building next door. One man had a heart attack as he fled to escape the falling debris. As of 10pm, crews are still trying to secure the remaining panels that are dangling from the construction site and Brickell Avenue is still closed.
Unfortunately, construction accidents are not so uncommon with high rises. Paramount Bay, Biscayne Beach and Infinity at Brickell all had their turn at mishap while they were rising. I imagine a visit from OSHA is next up for the folks at Echo. We hope those who were affected have a speedy recovery.