The Landmark Macy's in Downtown Miami Will Be Closing its Doors for Good
January 8, 2018

by Lucas Lechuga

[caption id="attachment_27542" align="alignnone" width="600"]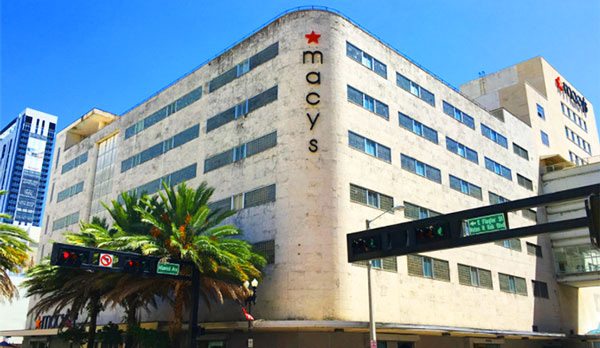 Credit: Phillip Pessar / Flickr[/caption]

It's the end of an era. The Macy's in Downtown Miami, originally the Burdines flagship store which 

opened in 1912, will be closing for good. With development along Flagler Street moving ahead, and almost 90,000 people in downtown – most between the ages of 25 and 44 – the landmark Macy's store just doesn't fit with the times.



The Miami DDA is working to redevelop Downtown Miami into a more pedestrian-friendly area, filled with more cafes and wider sidewalks. The influx of millennials into the downtown scene, has progressively changed the downtown culture into one that's becoming more hip and lively. With the Miami DDA looking to the dynamics of the neighborhood, and most shoppers preferring to shop online, it was only a matter of time before the original Burdines would close its doors for good. Macy's Inc. announced last Thursday that its Downtown Miami location will close in early 2018.