Fifteen Group Sells Downtown Miami Development Site For $37.25 Million
July 6, 2017
by Sarah Elles Boggs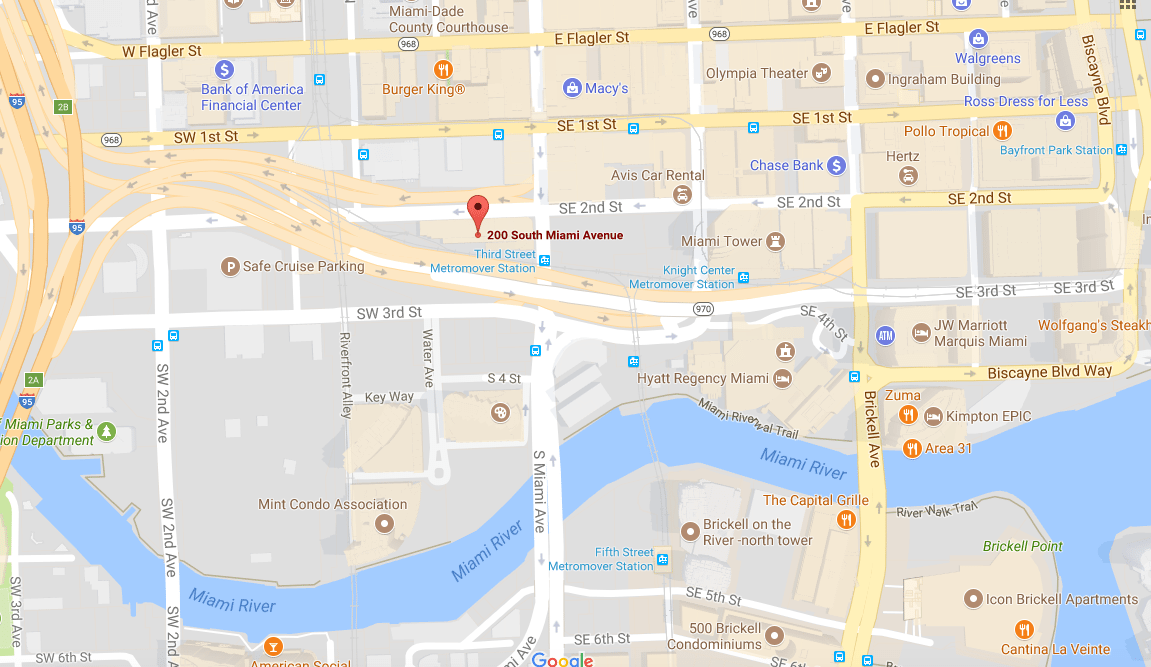 Fifteen Group has announced its sale of the FedEx building at 200 South Miami Avenue in Downtown Miami. They purchased the property in 2014 for $19 million and have now sold it for $37.25 million, according to their news release.
"This transaction is an excellent example of what Fifteen Group has been doing for years – acquiring undervalued assets and creating value through aggressive asset management," said Justin Toal, Chief Investment Officer and Senior Principal at Fifteen Group in the news release. "In this case we were able to negotiate a long-term extension with FedEx at an attractive rent and subsequently offer an excellent product to the investment market. This is a highly desirable, urban core location with in-place entitlements for a high-density project. In the interim, the new owner has an investment grade tenant."
The site is zoned for up to 2 million square feet and 1,395 units if the new owners choose to redevelop it. Otherwise, they have a long-term investment grade tenant. FedEx recently renewed their lease until 2029. Beginning in 2019, they will pay $14.82/square foot for the 110,000 square foot facility with 2.5% increases each year.
The Real Deal reported in May that a call for offers had been issued on the property and the expectation was that it could sell for as much as $40 million. You will recognize the site as the FedEx center just north of the I95 ramp to Downtown Miami. What do you think would be nice to build there?