Brightline is Bringing Premium Hospitality to South Florida's Passenger Rail Service
January 11, 2018
by Lucas Lechuga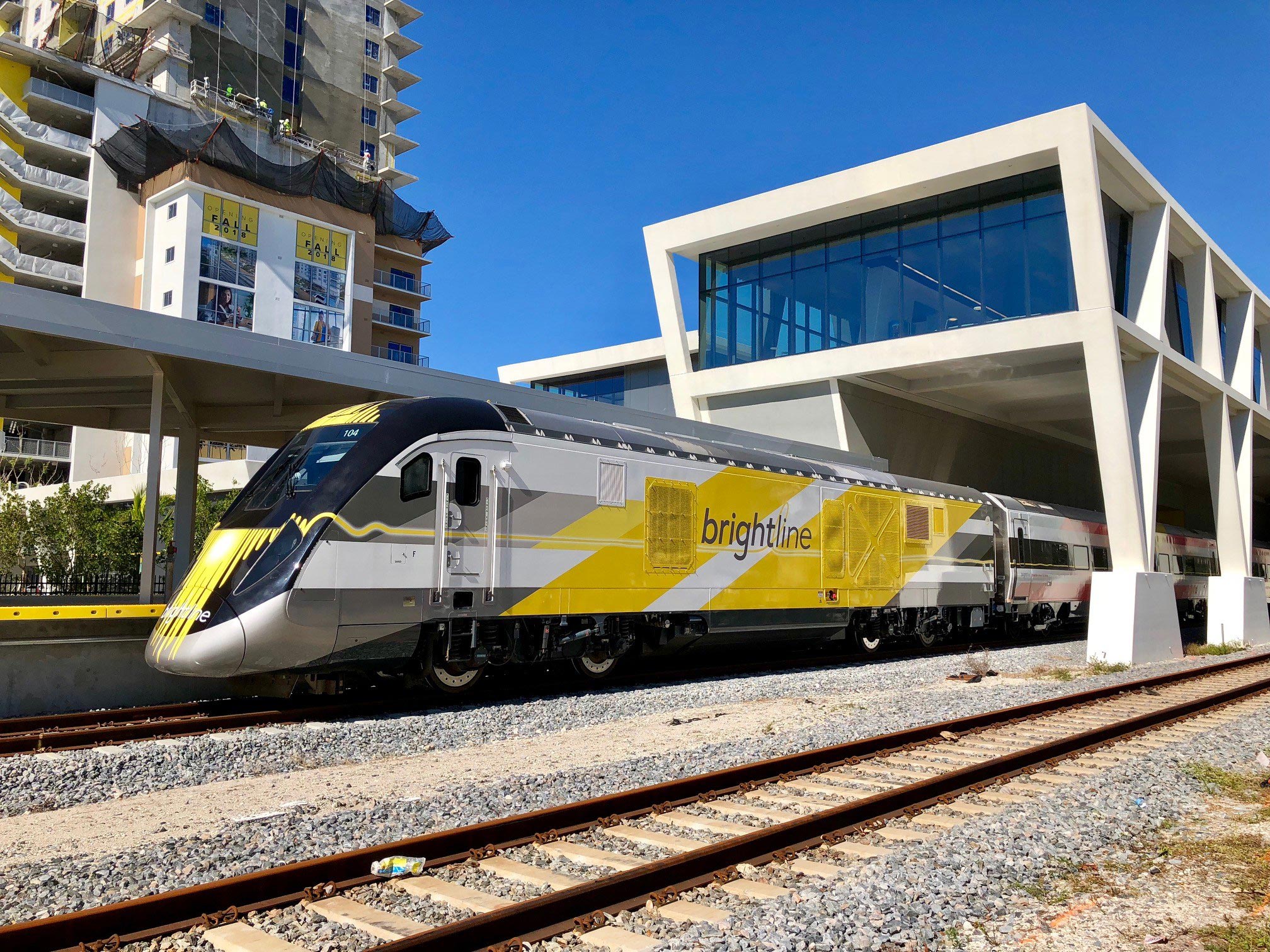 Beginning this Saturday, Brightline will take passenger train travel to a whole new level with introductory service running between Fort Lauderdale and West Palm Beach. For a one-way ticket aboard their 66-seat Smart Coach, fares will start at $10. For an extra $5, you can hop aboard their Select Coach, which is basically their equivalent of a first-class cabin. Kids up to the age of 12 will receive a 50% discount while senior citizens and veterans will get a 10% discount. The introductory service will include ten daily round trips throughout the week and nine on the weekends, each with travel times averaging between 30 to 35 minutes. Trains will depart between 6am and 11pm, with schedules varying between weekdays and weekends.

Once full service begins, there will be 16 daily round trips. As of now, the train will only travel to and from Fort Lauderdale and West Palm Beach. In the coming months, once construction on Miami Central Station is completed, service will extend to and from Miami with stops in Fort Lauderdale and West Palm Beach. Miami Central Station is located in Downtown Miami, right off NW 1st Ave and between NW 3rd St and NW 8th St.

Phase two construction, which will extend the route all the way to Orlando, is expected to begin in the first quarter of this year with completion projected for 2021. Great news for Miami, Fort Lauderdale, West Palm Beach, and Orlando, as it connects Central and South Florida in a much needed way!