$12.3 Million Setai Sale Leads Miami Condo Weekly Sales
August 26, 2021
by Jacki Taylor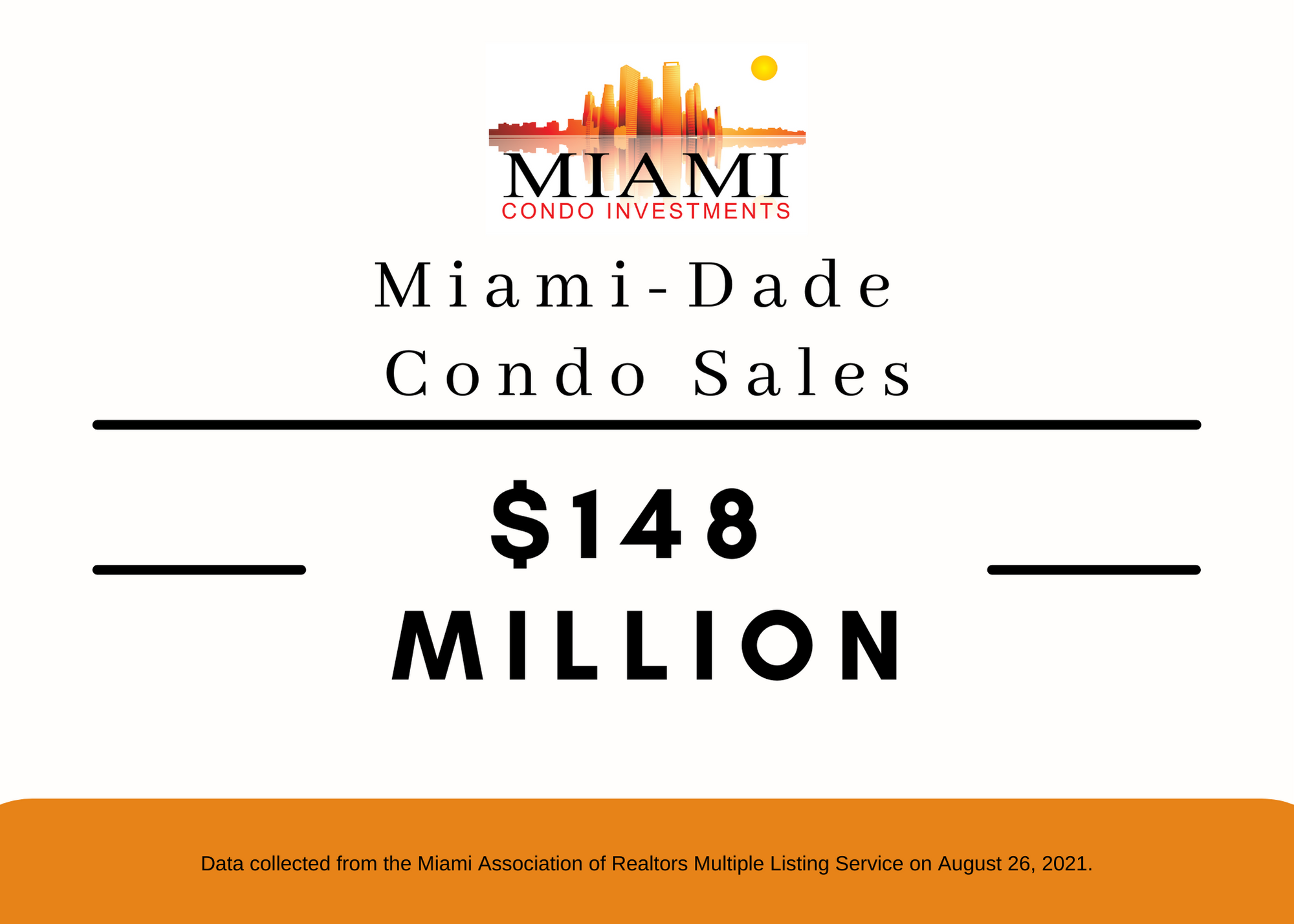 Sales for Miami-Dade once again surged this past week with the most expensive condo sale closing at Setai Miami Beach. According to the MLS, residential sales totaled $2.7 billion for all of July 2021, reaching 67 percent higher than the previous year.
Condo sales totaled a staggering $148 million compared to last week's $131 million. The previous week's volume rose from 208 to a total of 226. The average condo sales price also rose from $632,000 to $640,500.
The most expensive condo sale that occurred was a luxury condo at Setai, which sold for $12.3 million. After 39 days on the market, the unit sold for close to $3,391 per square foot. Our very own, Lucas Lechuga brought in the buyer for this property.
The second-highest and fewest days on the market condo sale occurred at One Thousand Museum for $5.6 million at $1,212 per square foot. This property was on the market for 1 day.
July Sales
Residential sales rose 58% in July with 3,632 closings, which consist of mostly condominium transactions. Single-family sales increased by 15% to 1,373 and condo sales increased by 104% to 2,259 sales.
The luxury market also experienced a leap in sales rising 110% for single-family homes compared to July 2020. For luxury condo sales, an increase of 323% compared to last July.